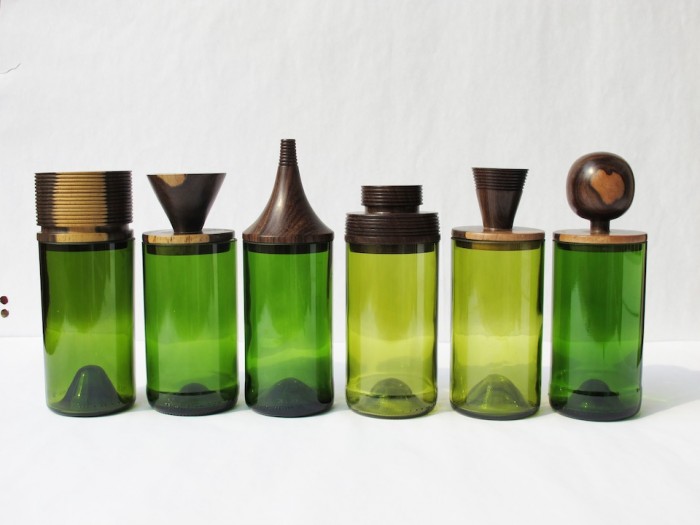 Blantyre Jars by People of the Sun.
In hues of green from rich emerald to zesty lime, the Blantyre Jars offer a quirky and fresh way to upcycle discarded wine bottles.
People of the Sun, a non-profit social enterprise based in Malawi, is inspired by the waste that Blantyre City generates and the creative skills of the city's low-income artisans for the design of the Blantyre Jar.
The jars are made by three different micro-enterprises: Zochita Zambiri, who cut discarded wine bottles taken from hotels and restaurants into jars by hand; Magobo who makes the individually-fitted lids out of mahogany hardwood with the aid of a lathe machine; Warm Hearts who make the packaging out of recycled cardboard and paper collected from supermarkets, offices and schools.
The Blantyre Jars were featured as part of Design Indaba Expo's Africa is Now exhibition under the theme "Africa is Transformed", which looked at Africans make-do approach to materiality, transforming what's at hand into unexpected objects and designs that delight.