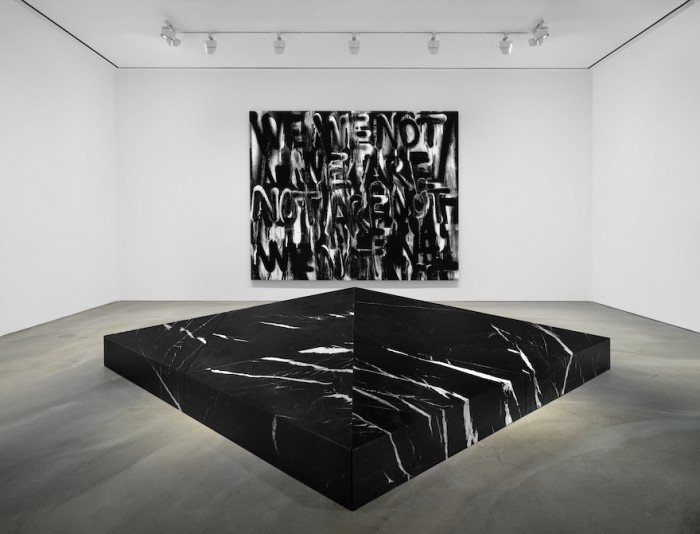 Running in June 2021 and coinciding with Art Basel Hong Kong, is Pace Gallery's first-ever two-person exhibition. The show is a collaboration between renowned American artist Adam Pendleton and Sir David Adjaye OBE - the Ghanaian-British artist and architect who is a former #DI Speaker.
The two first met in 2016 while Pendleton was installing a solo exhibition at the Museum of Contemporary Art Denver, an Adjaye-designed building. In the years that followed, their continued dialogue and mutual respect revealed a shared interest in the politics of space and representation.
At Pace Gallery, Pendleton's body of paintings - entitled Untitled (WE ARE NOT) – is shown in visual and spatial dialogue with a set of sculptural works by Adjaye. Together, they articulate a shared visual lexicon that explores questions of language, identity, and monumentality.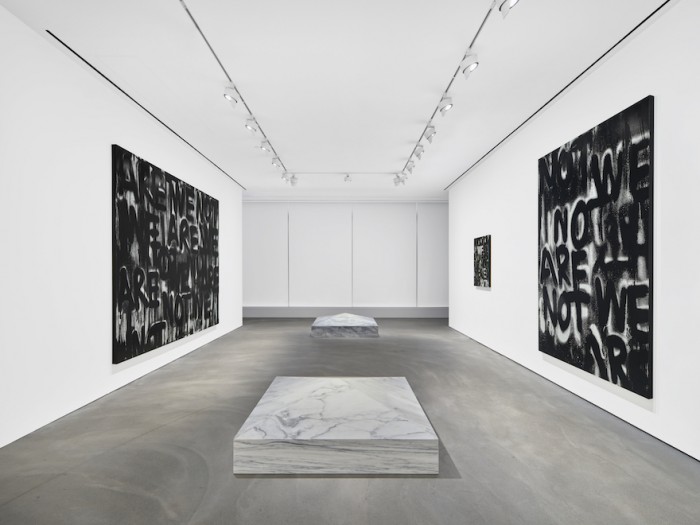 Through a sustained and multifaceted engagement with painting, Pendleton's work explores the tensions between language, representation, and abstraction. The paintings on show enunciate three simple words: we, are, and not. This forms a complex matrix of meanings, which draws on the artist's seminal Black Dada text of 2008.
Sharing the gallery space are Adjaye's modular geometric sculptures, which take the form of pyramids. These are composed of individual elements fitted together, with the capacity to be reconfigured in a variety of orientations. In this way, they echo the combinatorial possibilities of language explored in Pendleton's paintings.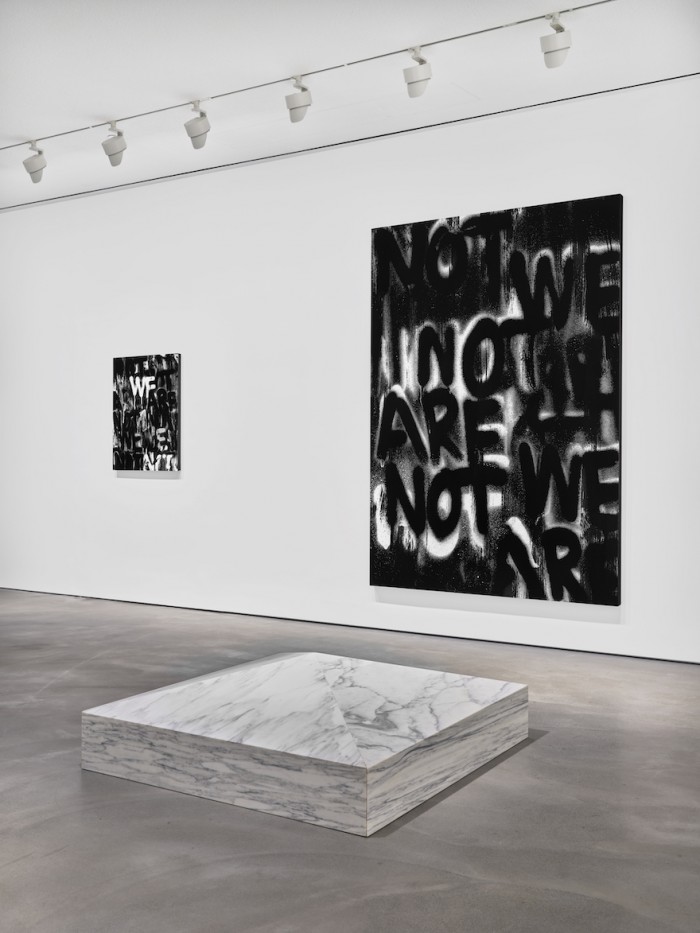 During the build-up to the exhibition, one of the things that Pendleton took away from Adjaye's first studio visit was a curiosity about how the surfaces would interact - the marble of Adjaye's sculptures with the paintings. "They're like graffiti, but it's also like a fresco, like the wall has been washed and it's kind of disappearing as you look at it," says Pendleton.
Working in marble enabled Adjaye to distil broader ideas about materiality and form into objects that are on the boundary between art and architecture. "I took a lot of inspiration from Adam's ability to make form, but also to disaggregate form. Of the three pyramids that have been formed, these three pyramids disaggregate, in the sense that they become four triangles, they become void, as well as making a solid - and it can become seats, or they can just grow it completely," says Adjaye.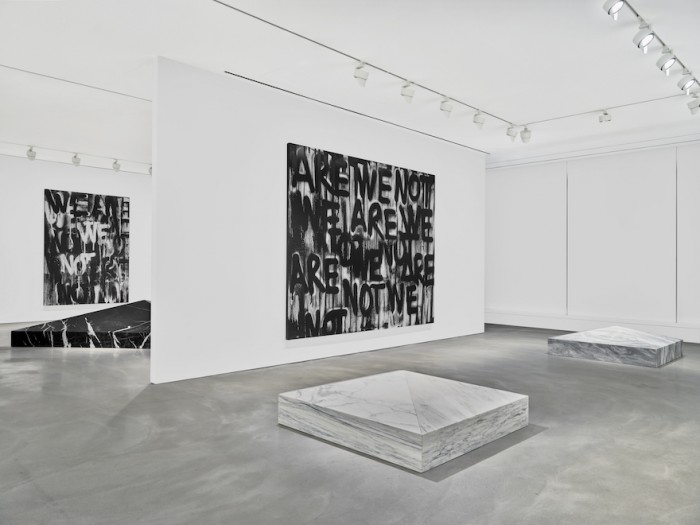 Adjaye sees the power of abstraction as a device that is able to bring the many into a singular idea. "I think that that invention, that for me happened in Africa, is misunderstood profoundly, and misnamed primitivist, but actually it was the beginning of a kind of code of dealing with diversity and dealing with multiplicity. So abstraction is, for me, the natural agent of form-making for the 21st century, as we move ever more closer to each other and get more complicated and messy,' says Adjaye.
"I would even say we are fighting for the right to exist in and through abstraction. And I always think that that's actually an ethical imperative. That's certainly what I'm fighting for and if there is a kind of politics to my work, that would be one of the main thrusts of it," says Pendleton. "It's a notion of freedom."
Here's more:
Visit adampendleton.net, pacegallery.com and adjaye.com.
David Adjaye: Architecture makes sense when it connects with culture, society and climate.
David Adjaye: Starchitect.
Credits:
Kitmin Lee, courtesy Pace Gallery