Swaziland-born interior designer, Siphilele Magagula, was first introduced to us in 2016 when she shared her novel concept of the Empathy Museum.

In a time where empathy seems in short supply, but where we also need it most, we caught up with Magagula - who now prefers to be working as a multidisciplinary designer - on her latest work, and what she's been up to since.
Her Empathy Museum project was inspired by the sense of otherness she encountered during her stay and study in Florida, USA. Conceptualised between 2013 and 2014 for her thesis, the project was a precursor to Trump's America we see today. She says the world had already been heading in this direction at the time.
To counter the general lack of knowledge of other cultures, the concept plays into the user's preconceived notions of people, and gradually influencing their beliefs as they move through the spaces. It at once influences people's reaction to the physical space, while also influencing people's reactions to one another.
Siphilele became more interested in interior design in so far as its ability to effect social change. "How do we create an experience as opposed to just a pretty structure? How is it functioning for the person within it?" she asks.
At the time of completing her undergrad degree at the Ringling School of Art and Design in 2014, she didn't quite have the vocabulary to describe what it was she wanted to do. But what she did know was that she wanted to design for more than just the people who can afford beautiful homes.
Public space presented such an opportunity at a larger scale. Concurrent with these thoughts, she encountered a personal experience with mental illness in her family. This led to the realisation that while our public spaces may have made progress in terms of catering to physical disabilities, they hadn't really been designed to take the mental state into account.
She started asking questions like, "How do you increase performance in the space in the way you design it for workers for example? How is the urban platform designed to help people be more healthy when they're outdoors than indoors? How are we designing space that influences our wellbeing? And influences more than the people who can afford good design?"
These considerations are not a departure from the Empathy Museum project, but more a way of coming full circle in what Magagula set out to do with her work.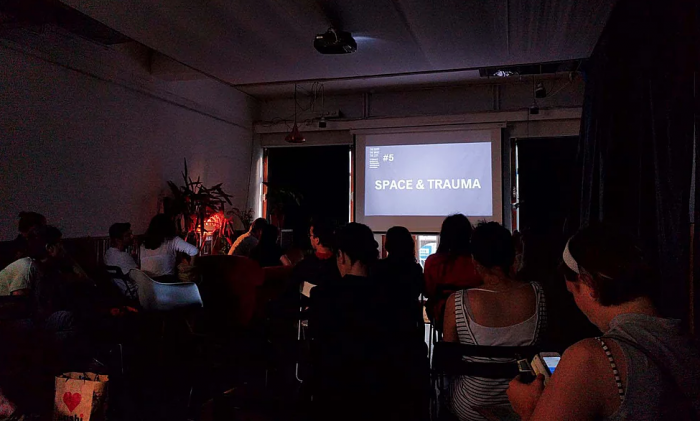 So, designing for inclusive environments and cities to improve mental health would be the focus of her research which she is hoping to pursue as part of her Masters degree in multidisciplinary design. Having missed her funding goal to attend Parsons School of Design in 2017, she's now working towards making this a reality at the Royal College of Art later this year.
And while she didn't achieve the goal the first time round, the campaign made way for an opportunity of a different sort.
One of her fund's backers introduced her to Inès Péborde, the founder of Rotterdam's Healing Places, a research design studio with design for wellbeing at its core. What Healing Places wants to do is create environments that inspire better physical well-being, which in turn is mental wellbeing. With the studio itself still in concept phase, Siphilele joined the team as its website designer, content creator and editor.
"It was of our way of creating a community of like-minded people and to inspire people in the design world to look at their work differently and look into collaborating with other people," she says of Healing Places.
A core part of what they do too, is research into human-centred design that inspires mental health, and what tools are being used to reimagine the individual's experience of space and travel within the city. On the other hand, they're using the research gathered to create a prototype space to test what actually works to impact the way you experience spaces.
Perhaps in the West the design world is catching on to the significance of designing more inclusive cities, but key to Siphilele's concern is the rate at which cities in an African context are catching up to it.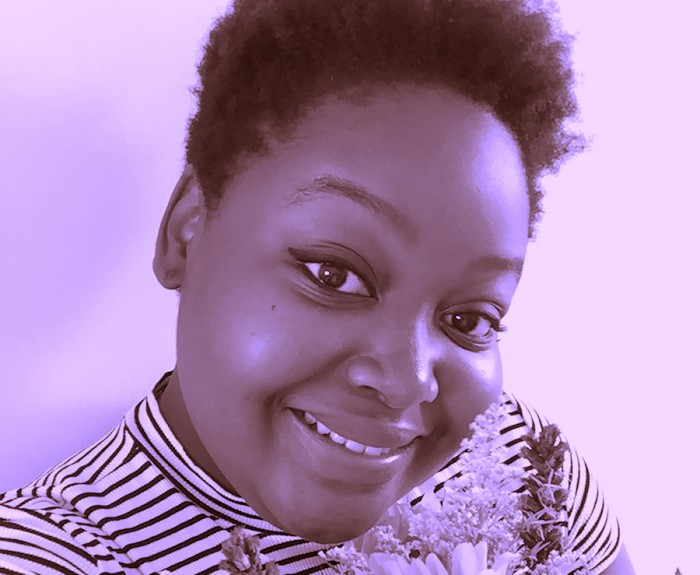 I ask her if she thinks there first needs to be a general shift in perception about mental health before we can move forward, and her answer is sobering, yet promising:
"It's not like we can do the design aspect of it after we have sensitised people and getting people aware. I think it needs to be happening hand in hand because we are running out of time! It's a matter of systematically doing both. Doing the awareness on the ground level in terms of communities and social awareness of mental health, and also getting governments to recognise mental health as an issue. In my research I will be trying to figure out a way to work with both."
She hopes to figure this out via interventions in urban planning as well as research. In the event that she receives a bigger scholarship to pursue her studies, she plans to use the money raised from her gofundme campaign to start a think tank on the African continent dedicated to solving these issues.
While there's been constant research into sustainability in our African cities, the specific area of mental wellness is untouched territory on the continent.
The Centre for Urban Design and Mental Health's director, Layla McCay says, "When we shift the scale of innovation from the individual to the city, we can create long-lasting solutions that make our cities more enjoyable—and mentally healthy—for all."
Read more on design for mental health
Would we modify our skyline for the sake of mental wellbeing?
Treating mental health illness with virtual reality
The Unmasked Women project tackles mental health among black women