India is home to many cultural festivals and events but not many of them have a focus on design.
Shrenik Ganatra, a designer who is part of the Design Fabric Festival (DFF) team says they want to change that.
"It was one of its kind in the Indian design history. I'm not aware of any other festivals organised on such a massive scale prior to DFF. It was received tremendously well. The tickets were sold out in two weeks post-release," says Ganatra.
The festival, which took place recently in Mumbai was started by Sanket Avlani. He is a self-taught designer who spent time working in the London office of Wieden + Kennedy before returned to his hometown to start a design studio. The festival is his way of promoting the design scene in Mumbai.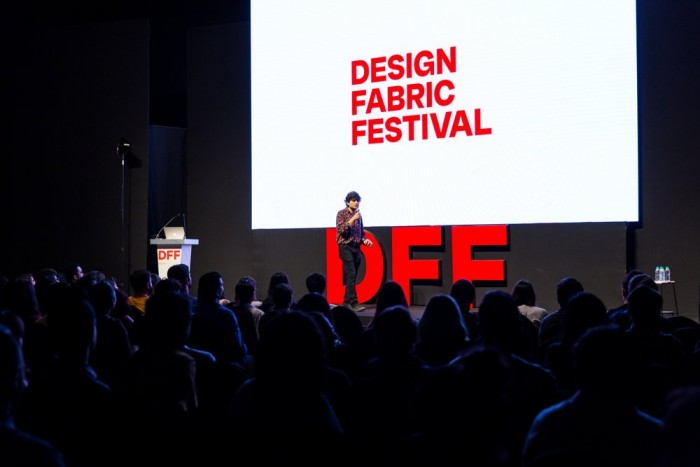 Ganatra, who was also one of the speakers at the festival, says they aim to raise the standards of the fast growing Indian design industry to the global standard whilst also developing a diverse but close-knit community of students, professionals and enthusiasts from across different disciplines of art and design.
"We believe everyone in the design community should have access to and be inspired by global industry leaders," he says.
Speakers included Scott Schuman aka The Sartorialist, Christoph Niemann, Adam J. Kurtz, Peter Zizka, who were invited to present their work along with Indian talent like Bodice, St+Art India, Rahul Mishra and V Sunil.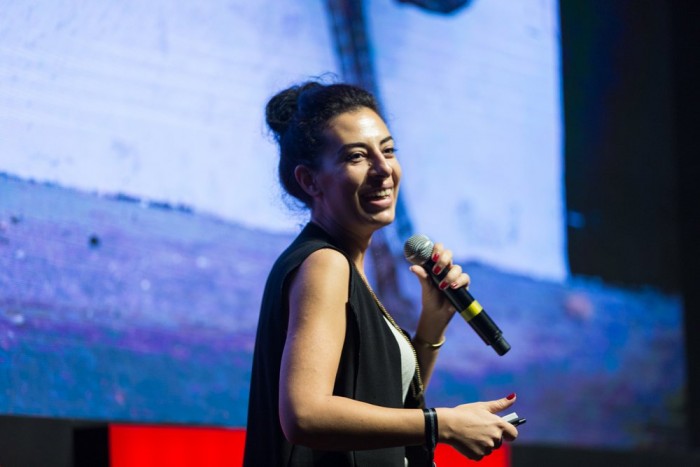 Hanif Kureshi and Giulia Ambrogi (pictured above and below), who are behind India's biggest street art movement St+Art India, spoke about their work in trying to make the government see street art in a different light.
Ganatra says that young Indian designers do not really have direct access to industry leaders, and the festival is also a way of trying to narrow the gap by bringing the entire Indian design community together.
"Design workshops were conducted and the audience got to socialise both during and after the festival—the latter via after-parties. I was able to interact with the students from different regions in India who had come to attend and volunteer for the festival. It was thrilling to see such a positive reception for the inaugural edition of the festival."
For Ganatra festivals have a role to play in contribting to a better world. "In my view, contributing to a better world is a slow, incremental process. It starts with a few people working toward a cause and over time, with persistence, the ember ignites the forest."
He adds: "Festivals in India are a massive event—they bring people from all walks of life together to interact, have a good time and learn about different cultures. Design festivals, I believe, are a subset of the aforementioned emotion in that they bring designers and design enthusiasts together. By bringing like minded people in a shared space—both physical and metaphorical, ideas can come to life! Turning ideas into reality is how the the world makes progress."
Read more:
It was in response to the collapse of five garment factories in Bangladesh where over 1100 people lost their lives that the fashion industry started waking up to the reality of the cost of their clothes. The Fashion Revolution Week, and its resulting #whomademyclothes campaign, was lauched to fall on the anniversary of the Rana Plaza factory collapse, which happened on 24th April 2013.