Timber, one of the oldest building materials known to man, is the inspiration for a new London exhibition.
Called Timber Rising, the exhibition is collaboratively curated by Studio Woode and Clare Farrow, a journalist who focuses on the intersection between the built world, sustainability and innovation.
The show explores how one of our most ancient and best-loved materials might offer at least one answer to global problems like the housing crisis. Vertical mass timber structures combine lightness, speed and strength with sustainability and wellbeing.
Not only do timber buildings have a tactile beauty, the unique scent and warmth of wood has been shown by researchers to have health benefits. Although, critically, the timber must be sourced from responsibly managed forests.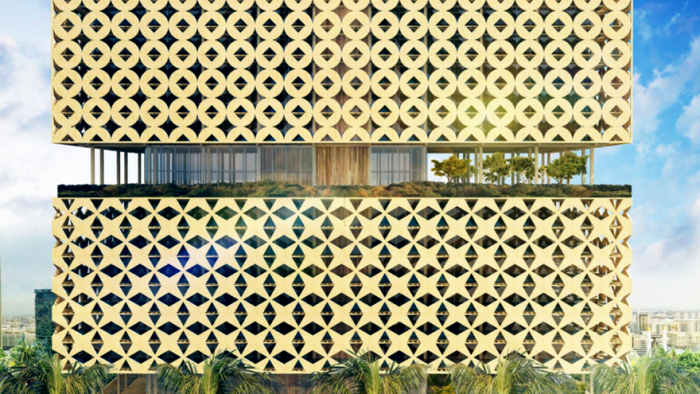 Significantly lighter than concrete and steel, and using far less energy in the construction process, mass timber absorbs and stores carbon dioxide in a remarkable way over many years.
In addition, the massive timber panels and modules can be prefabricated offsite, suggesting new and exciting possibilities for the future of construction, and for the quick, sustainable housing that is so desperately needed in congested cities.
Some of the buildings featured in the exhibition include the award-winning Wooden Tower of Lagos designed by Cameroonian architecture firm Hermann Kamte & Associates (above).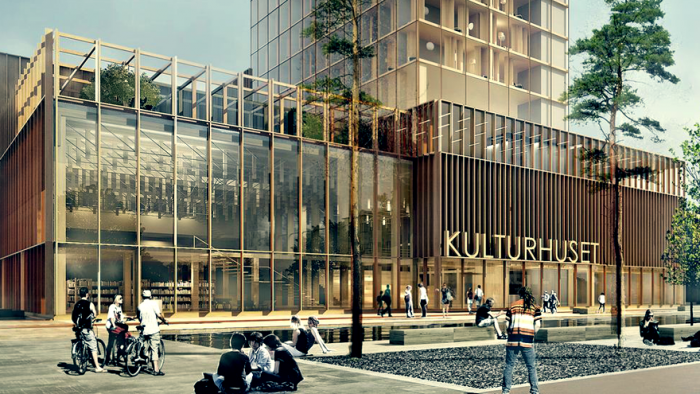 "We are delighted to be presenting the first comprehensive exhibition of tall timber building, here in the UK, which will examine the historical context for this new phenomenon in architecture, and will also look at our intimate connection to wood, an ancient material that has now become the most modern, and which in its engineered form seems to offer as much to humanity as it does to the environment," say the curation team.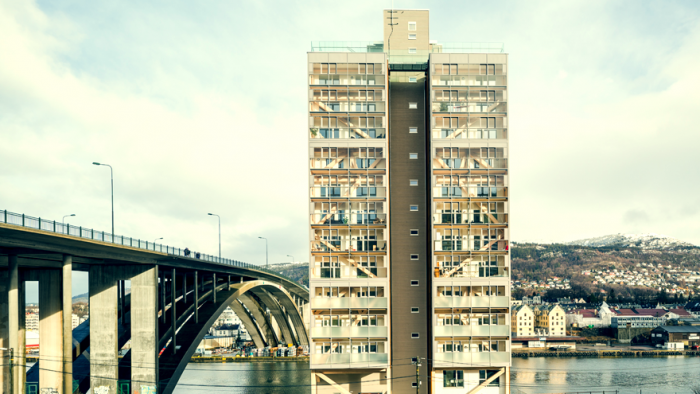 According to architect Michael Green, "The hardest job is not the engineering or science behind how these mass timber buildings are constructed, but it's changing the public's perception of what is possible and why. This exhibition will help to change that, to enlighten, and help people to understand the issues."
The exhibition is on at the Roca London Gallery until 19 May 2018 and admission is free to the public.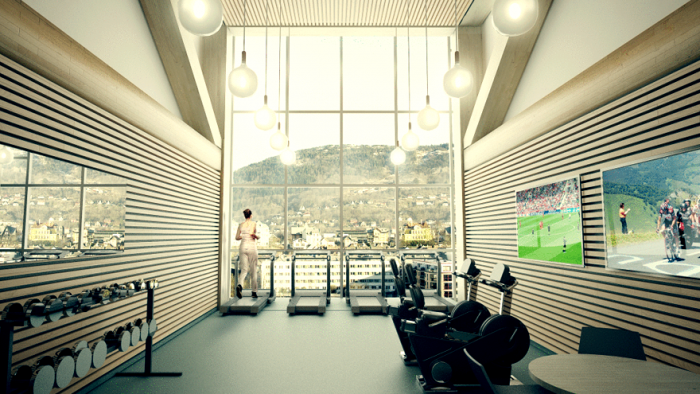 More on architecture and interior:
Nairobi's GoDown Art Centre gets a redesign from Sweden's White Arkitekter
How Angelika Nyboe Andersen moved from fashion to building some of Zambia's greenest buildings
This Bible-verse inspired building is snagging awards for its unique swan-like design