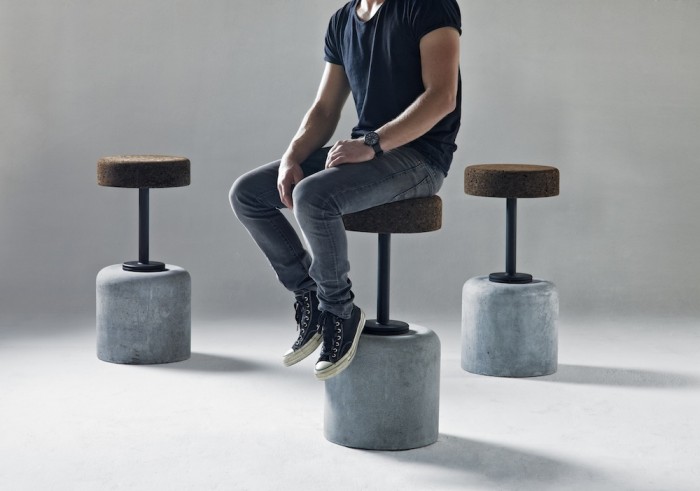 Cork bar stool by WIID Design. Image: Justin Patrick.
From tableware and lighting to large-scale furniture pieces, it is clear that designer Laurie Wiid van Heerden of Wiid Design is having a love affair with cork. The Cape Town-based designer has explored the natural material's possibilities and teamed it with ceramics and steel.
In his latest design, unveiled at 100% Design South Africa, he pairs the warmth of cork with the industrial edge of concrete in a chic bar stool. The stool has a hand-finished cast concrete base and a natural dark cork seat that is machined locally. The bar stool can swivel, thanks to built-in ball bearings.
Aside from its natural texture and woody smell, Wiid van Heerden says he likes working with cork because "it is a truly natural and biodegradable material. From a technical side it is also lightweight and easy to machine."
Wiid van Heerden imports the cork from Portugal, which produces about half of the cork harvested annually worldwide.