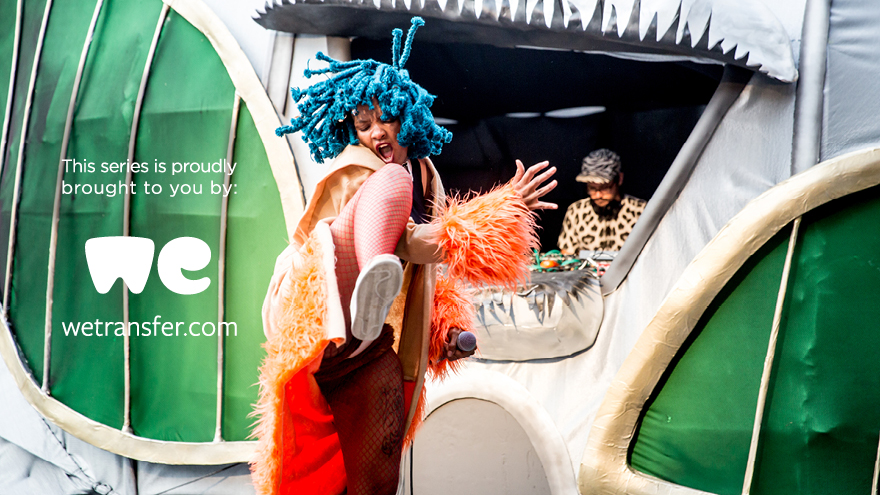 At Design Indaba 2017 we kicked off our inaugural Nightscape event, an extended evening of live music, drinking and dancing. It proved to be a winning combination and served to showcase some of the immense talent nurtured in Africa. Have a listen to some of the exciting sounds emerging from the continent, as well as a few tracks from a handful of the talented local musicians who graced the Nightscape stage.
Black Coffee
One of South Africa's most prolific and sought-after music producers and DJ's, Nkosinathi Maphumulo – or Black Coffee as he's better known – has kicked the door to the international music stage wide open for local artists. Having recently featured on Drake's latest mixtape, More Life, Maphumulo is well on his way to becoming one of the country's biggest musical exports. As well as performing a surprise set at Nightscape, he also launched his new Fashion, Art and Music Academy on the DI 2017 conference stage alongside designer Laduma Ngxokolo.
Listen to his hit track 'Your Eyes' above.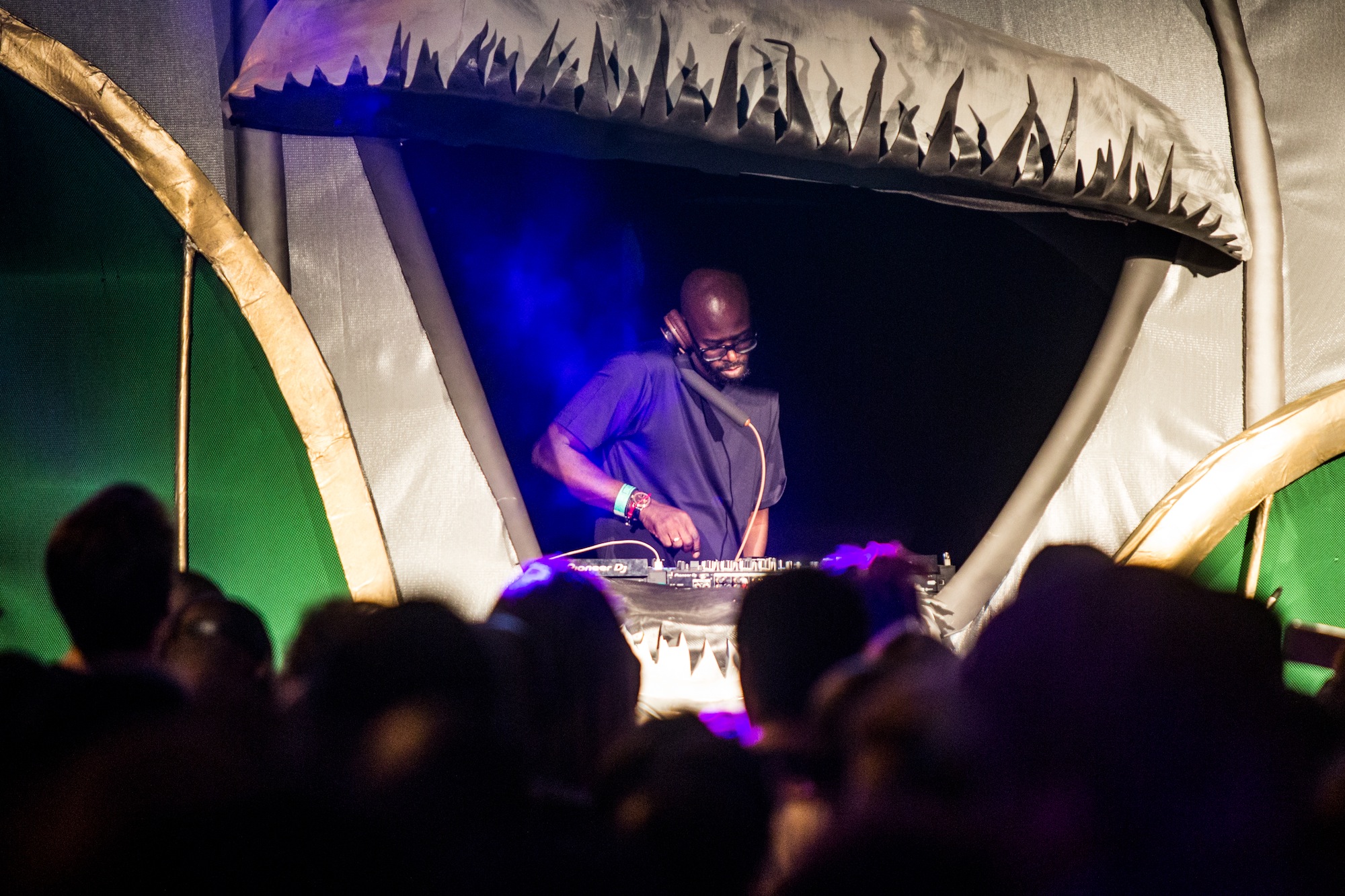 Moonchild Sanelly
Born and raised in Port Elizabeth, the bubbly, energetic, and inimitable Moonchild Sanelly is a fashion designer and singer who is making a mark on the music industry on her own terms. Dubbing her unique sound 'future ghetto funk', she lit up the stage at Nightscape with a pulsating and fun-filled set that featured a skilled set of dancers, adding to the feverish and fiery nature of her live performance.
Listen to Moonchild Sanelly's 'Vuma' above.
Original Swimming Party
A self-described 'long-distance audiovisual band' made up of duo Jeremy De Tolly and Thomas Glendinning, Original Swimming Party is known for their dreamy electronica and combining their music with elaborate, large-scale visual setups. Pulling influences from genres as varied as Gqom, Kwaito, SA house and Angolan grooves, OSP debuted their much-anticipated album HYPERGIANT on stage at DI Nightscape.
You can stream the entire album above for free.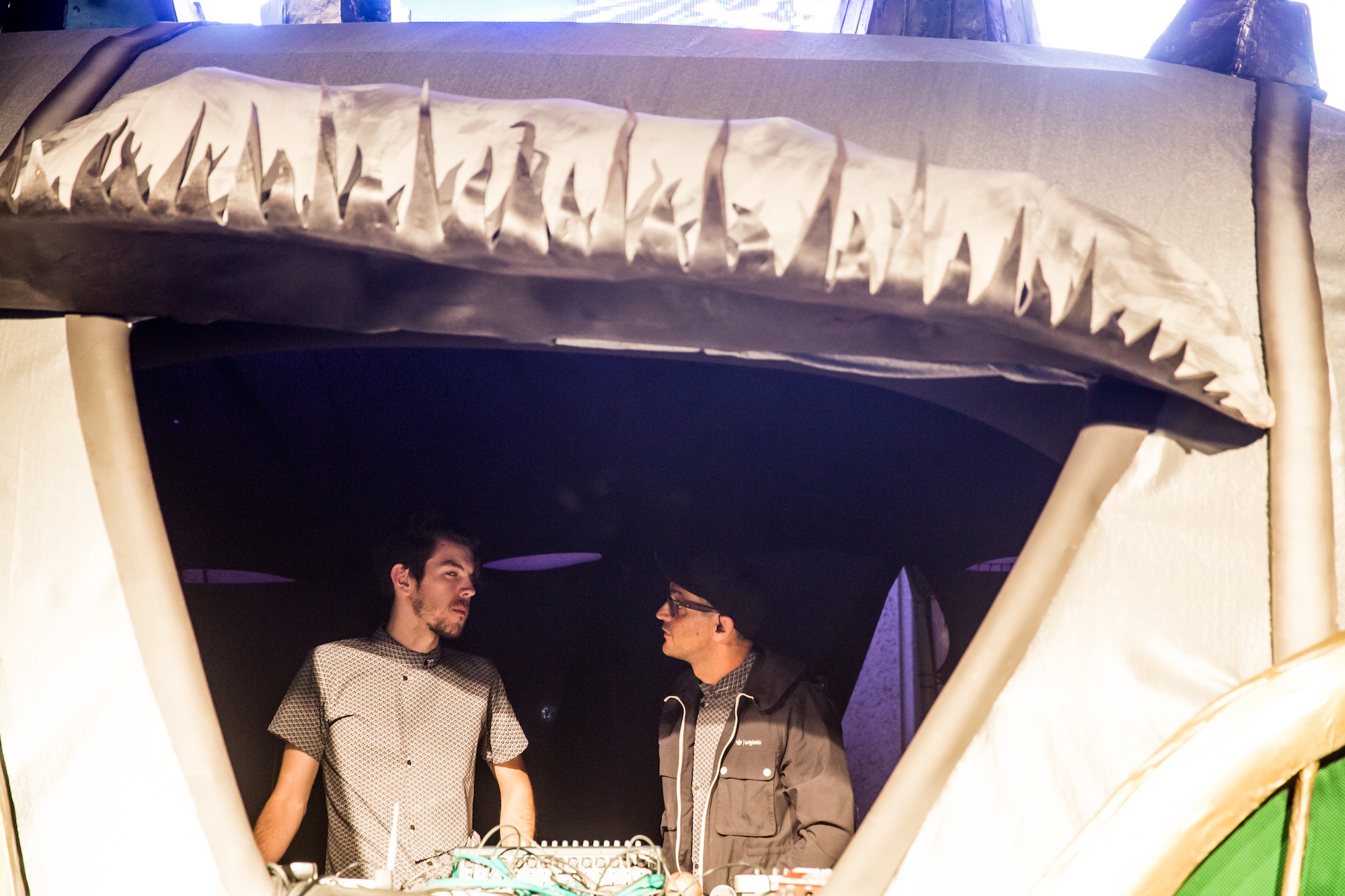 Blinky Bill
Blinky Bill – or Bill Sellanga – is an experimental music producer, beatmaker, DJ and musician from Nairobi, Kenya. Fanatical about the sounds and grooves that originate from the African continent, the Just A Band member brought his mission to move African musical voices to the forefront to Design Indaba 2017, where he played an eclectic set to a fervent audience.
Have a listen to a track of off Blinky Bill's latest album above.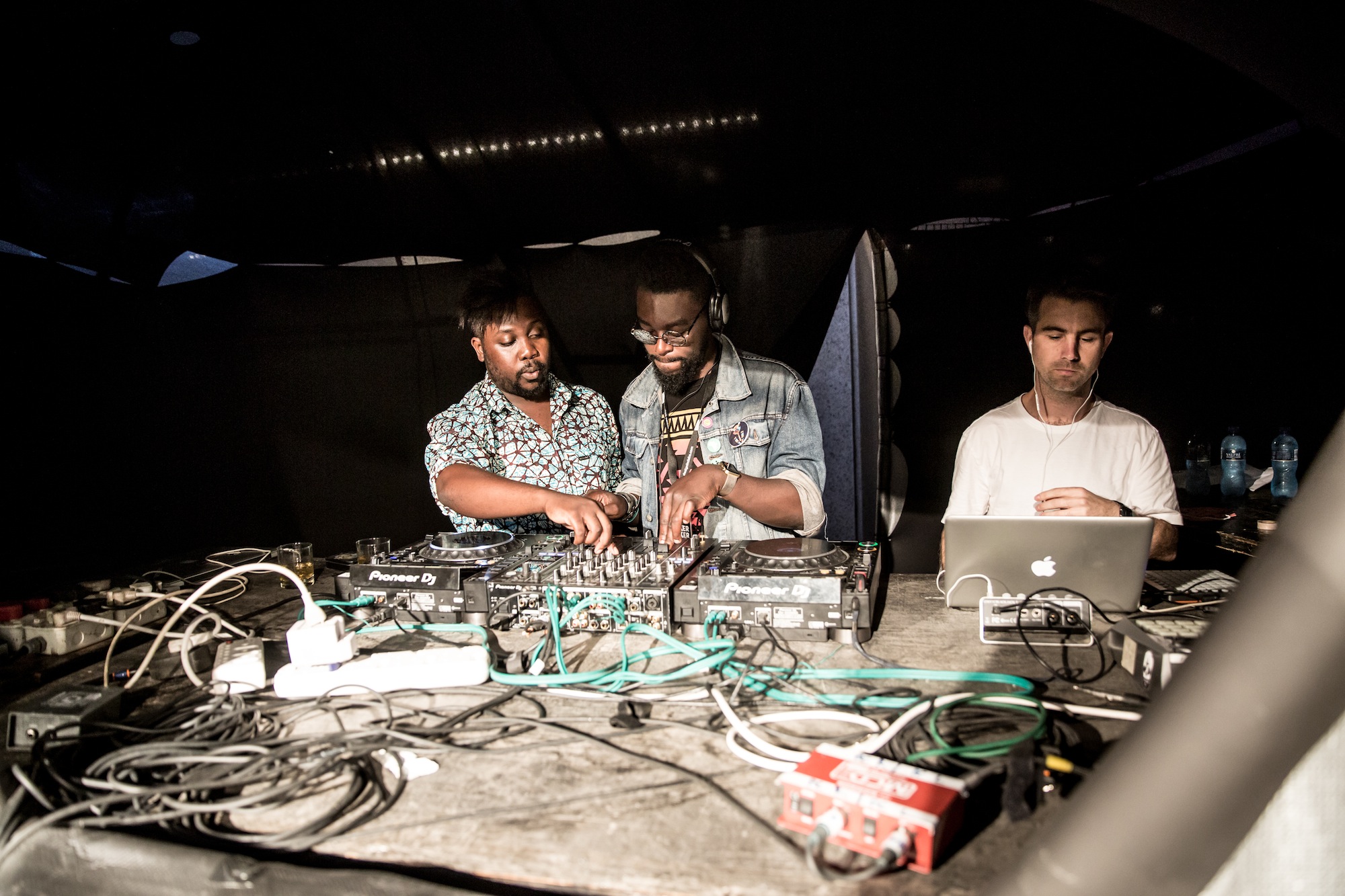 Yemi Alade
The reigning Afropop Queen of Nigeria, Yemi Alade's 2015 breakthrough hit, "Johnny", sent her soaring to the top of her game (and the charts). With a host of awards to her name – including the MTV Africa Music Award for Best Female Artist and a BET Award nomination under her belt – Alade is leading the pack in what is still a relatively male-dominated Nigerian music industry.
Watch the visually stunning video for her smash hit, "Johnny" above.
DJ Steloo
Hailing from Accra, Ghana, DJ Steloo is an electronic music producer, DJ, and 'sound and fashion artist' totally unafraid to be himself. Embracing the challenges that come with producing electronic music in Ghana head on – including limited infrastructure, slow internet speeds and inconsistent power – DJ Steloo uses his creativity and resourcefulness to turn these boundaries into opportunities.
Listen to one of DJ Steloo's epic mixes above.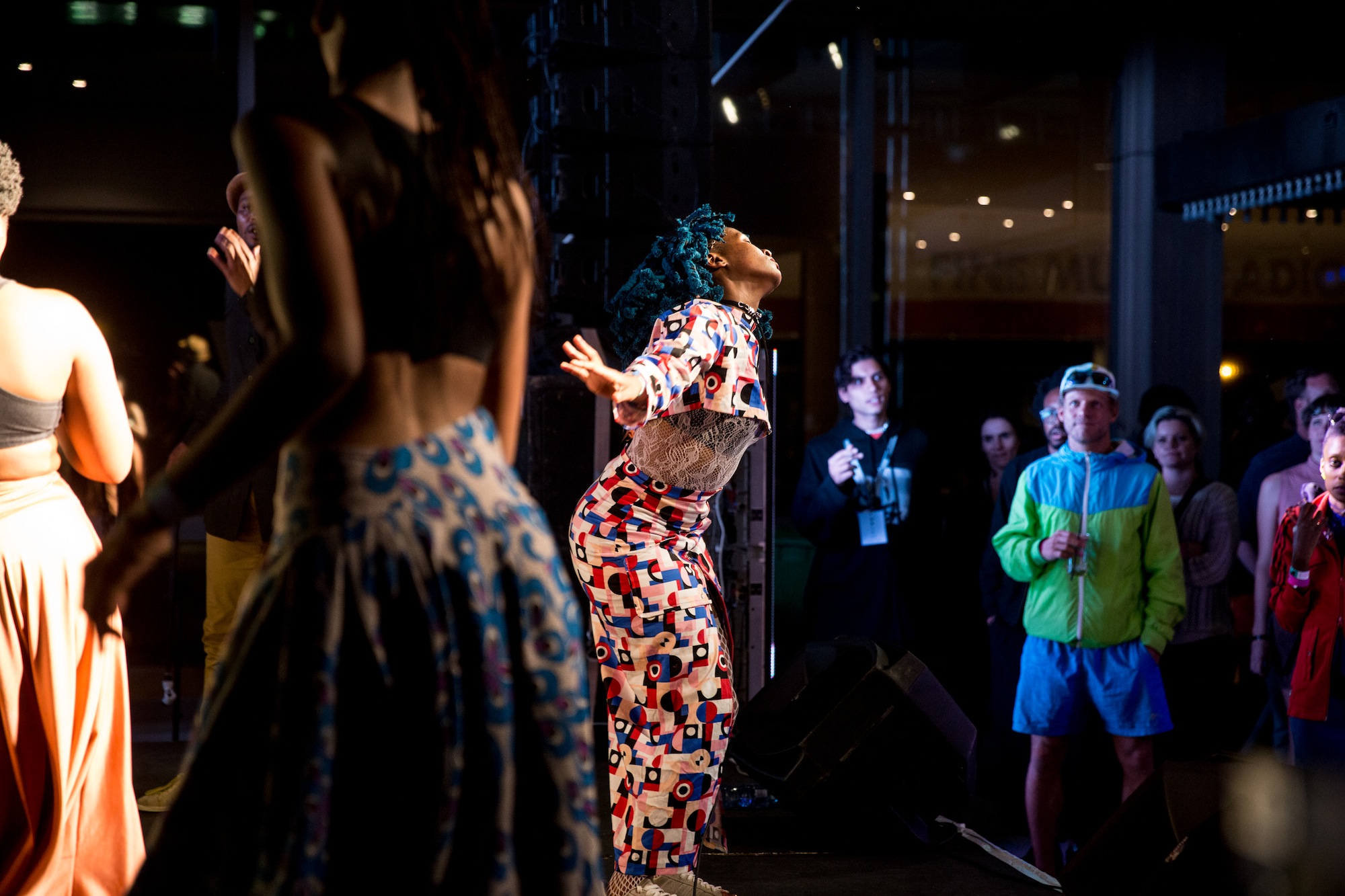 Elo
The Sowetan-born Lerato Sellane, or Elo as she's more widely known, creates sparse, synthesiser-propelled tracks that are buoyed by her strong, emotional vocals. Self-assured and with big dreams, Elo refuses to be pigeon-holed into one particular genre and describes her unmistakable sound as 'vock' – rock-based with a touch of jazz and pop.
Watch the music video for Elo's hypnotic single "Be It" above.
Watch the Talk with Blinky Bill
Talks
• Duration: 00:18:42
•
23 Aug 17