With his latest collection of luggage and bags for well-known luggage manufacturer Tumi, Dror Benshetrit pushed the boundaries of both carrying and travelling.
The result of these ideas revisited is "Dror for Tumi", an exclusive range of transformative bags and luggage that will be shown at Most during Salone del Mobile at the Milan Furniture Fair.
"Dror for Tumi" is a collection of bags that can expand, morph and transform to adapt to different travelling environments.
Longevity, versatility, purpose and function were of paramount importance in the design of the luggage, while much care was taken to not sacrifice any of the aesthetic details and features.
One of the highlights in the "Dror for Tumi" collection is the "International Carry-On". A first of its kind, this expandable, zipper-less hard case allows for four different size options. A two-stage expansion makes the different sizes possible, using a "living hinge" that allows for the bag's depth and capacity to be adjusted as necessary.
The "Dror for Tumi" backpack also transforms into a briefcase or a tote bag by simply folding the backpack in or out.
Benshetrit explains the motivation for making the range so versatile: "More than ever, we expect our products to fulfill all of our needs - simply, effortlessly and elegantly. Those that succeed become an indispensable extension of us and our lives."
Watch the Talk with Dror Benshetrit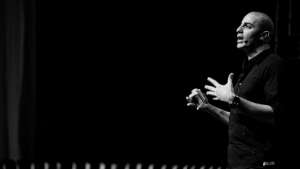 Talks
• Duration: 00:36:13
•
23 Aug 11