The South African College of Applied Psychology says that four out of every 100 South Africans are affected by a form of intellectual impairment.
Schools like the Cheré Botha School offer pupils with intellectual impairments and learning disabilities a safe space to learn and interact with other kids.
The Cheré Botha School was established in 1981 by Mike and Gloria Botha in honour of their daughter Cheré Botha who had been born with Down Syndrome.
Cheré passed away due to leukemia before her 4th birthday.

In 2017 the school underwent major redevelopment and reconstruction in an attempt to improve the spaces offered to the pupils. The redevelopment was overseen by Wolff Architects.
The architectural firm is run by award-winning husband and wife team, architects Heinrich and Ilze Wolff. They made it their mission to design a school that provides students with special needs an environment in which to learn as well as one that limits excess stimuli and distraction.
The building, commissioned by the provincial education department is made up of six sections: an administrative block, an assembly hall, kitchen, workshops and four classroom blocks that are divided according to age groups.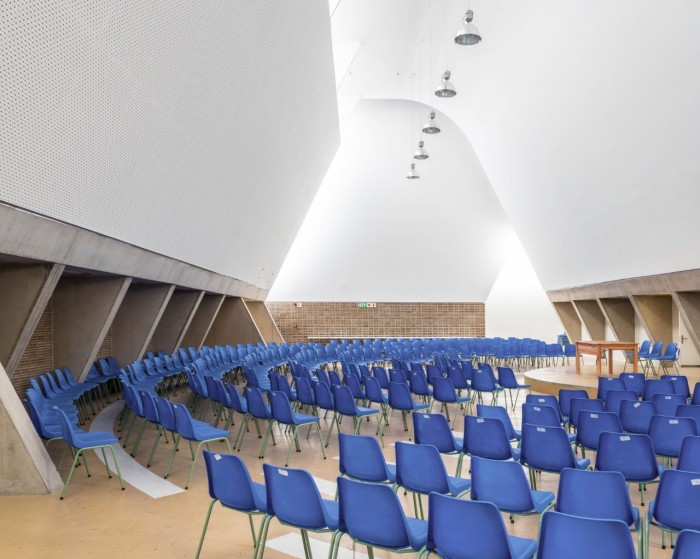 What is significant about the school is the large A-framed collective spaces that bridge the gap between the corridor of classes. The collective spaces serving as both learning and play areas are enclosed due to many of the learners being susceptible to respiratory issues.
The structure thus limits the penetration of excess wind and dust as well as keeping the area warm during the winter. Also, given the slanting framing of the A-framed spaces and the clerestory windows, soft natural light infiltrates the educational spaces and illuminates the area.
The design of the school was influenced by the teachings and philosophies of Japanese architect Fumihiko Maki. Maki's work focuses on designs that respond to lifestyle, urban economies and contemporary challenges of the communities which it serves.
At the Cheré Botha, this was reflected in the enclosed collective spaces as most government schools consist of open courtyard typologies, creating uniformed and uninspired areas of learning.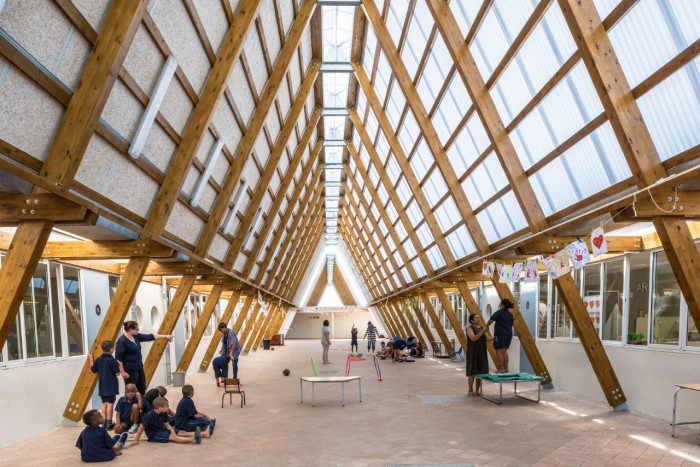 Read More:
Social housing project wins Britain's most prestigious architecture award
Annabelle Selldorf on architecture's responsibility beyond the building
Post-colonial Congolese architecture: green, local and volcanic
Watch the Talk with Heinrich Wolff