Goldsmiths consists of 105 low-energy homes (45 houses and 60 flats) and has recently won Britain's most prestigious architecture award, the RIBA Stirling Prize. The prize is awarded annually to the best building in the UK.
This group of low-energy homes, based in the city of Norwich, is publicly funded and designed by architects Mikhail Riches and Cathy Hawley from the Mikhail Riches firm.
The housing project was designed to present a new model of low-income homes that could in future be used across the UK.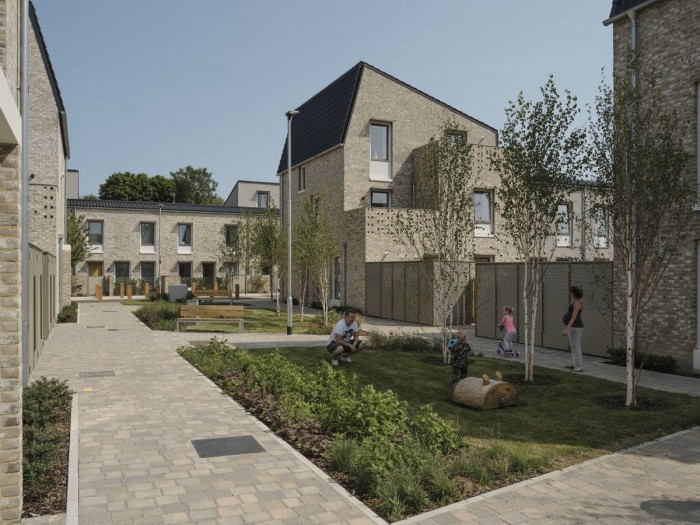 Currently, in the UK, a substantial part of the population still lives in council housing or the public housing sector. This is mainly due to high property rates and poor government policies.
Many of these low-income houses lack efficient architecture and tend to cost more due to maintenance.
The Goldsmith houses, on the other hand, have been designed to be of high-quality, yet affordable. This housing estate is spread over two acres of land and has a car-free garden alley with play spaces and greenery.
The homes were also designed to be energy-efficient.
The pale-brown brick walls are all built to an insulating thickness, while the homes' orientation is southwards to maximise the solar load. In this region it is more important to keep homes warm than it is to keep them cool.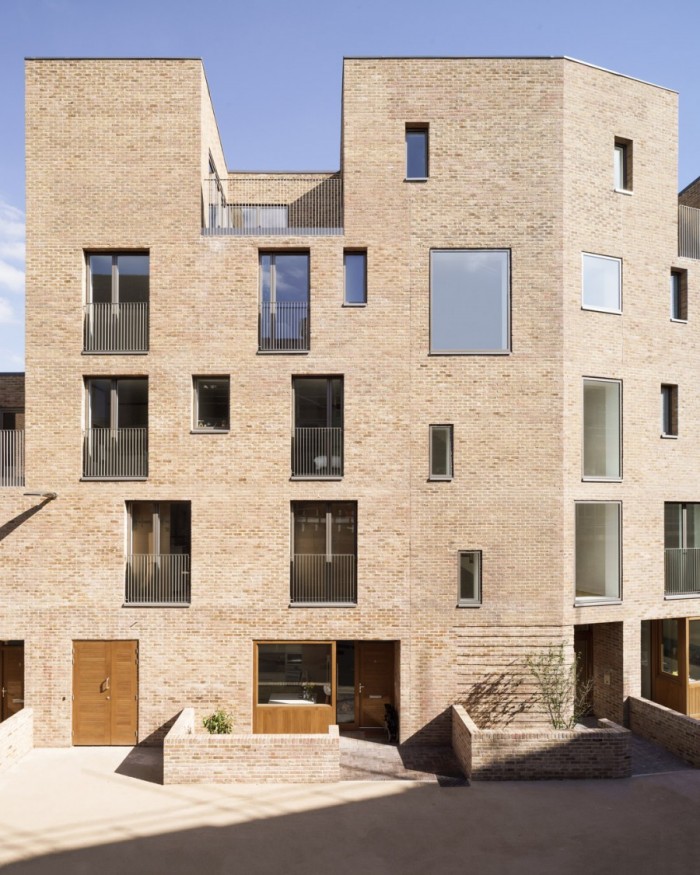 This is also something that circumvents the need for extra heating, and it also reduces some other costs. To further enhance this solar orientation, buildings were kept low-rise and roofs were tilted to a gradient—both decisions intended to reduce overshadowing.
"Goldsmith Street's success is testimony to the vision and leadership of Norwich City Council. We thank them for their commitment and support. They believe that council housing tenants deserve great design," said Mikhail in an interview with Dezeen.
"It is not often we are appointed to work on a project so closely aligned with what we believe matters; buildings people love, which are low impact," he continued.
"We hope other local authorities will be inspired to deliver beautiful homes for people who need them the most, and at an affordable price."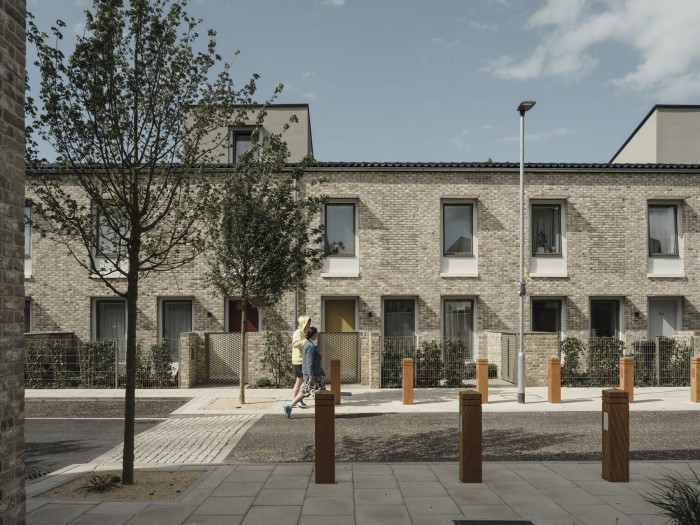 The chair of the Stirling Prize 2019 judging panel, Julia Barfield, described the project as "a modest masterpiece".
"It is high-quality architecture in its purest, most environmentally and socially-conscious form. Behind restrained creamy facades are impeccably detailed, highly sustainable homes – an incredible achievement for a development of this scale," the judges added.

Read more:
On designing resilient African cities
The DisOrdinary Architecture Project is creating inclusive urban
Tshepo Mokholo on the transformational power of architecture to inspire