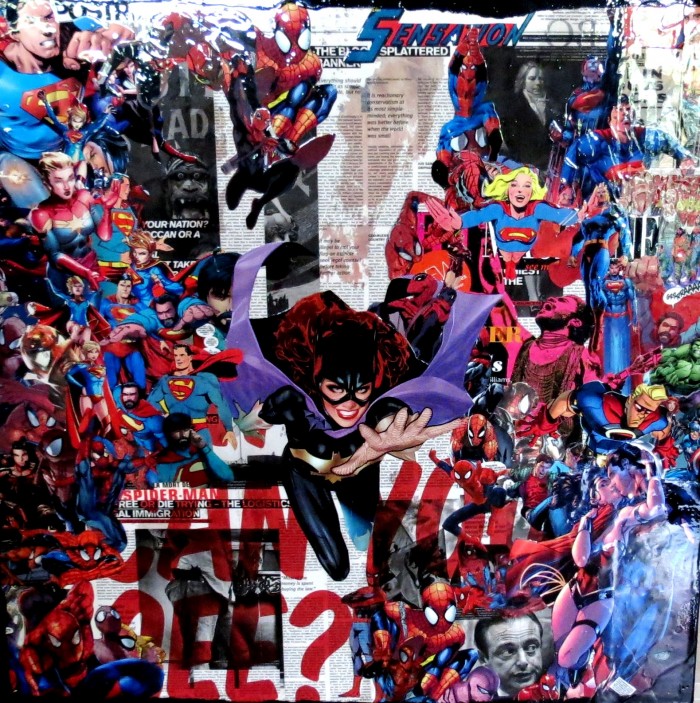 A Côte d'Ivoire-based artist, known as Kadarick, draws on the fantastical powers of The Hulk, Spiderman and Wonder Woman to articulate today's fears.
In a new pop-art series of 23 paintings titled Joker, the self-taught painter explores pop culture, politics, mass media and capitalism. The series was recently on display at the LouiSimone Guirandou Gallery in Abidjan.
He uses a three-step process to create his collages and paintings. First, he edits multimedia images, printing them in high definition on a special canvas. Next, he uses the images to make a collage. Finally, he uses plastic materials, a torch and acrylic paint to create his signature style.
The Joker series is an act of resistance but it also reminds us that comics, old movie icons and other popular fiction are still tools with which to escape a harsh reality.
Below is the centrepiece of the series, Joker with his camera. This represents the mass media power of television, radio, press and social networks.