Drawing on the collective experience of womanhood, photographers Lara Chahine and Reem Falaknaz bring a sophisticated yet humorous eye to Arab Feminism in 'Swallow This! Arab Women and Body Politics'. The exhibition, featuring over 40 total works of photography, digital media and video installation, is on at Gulf Photo Plus in Alserkal Avenue, Dubai until 15 April 2022.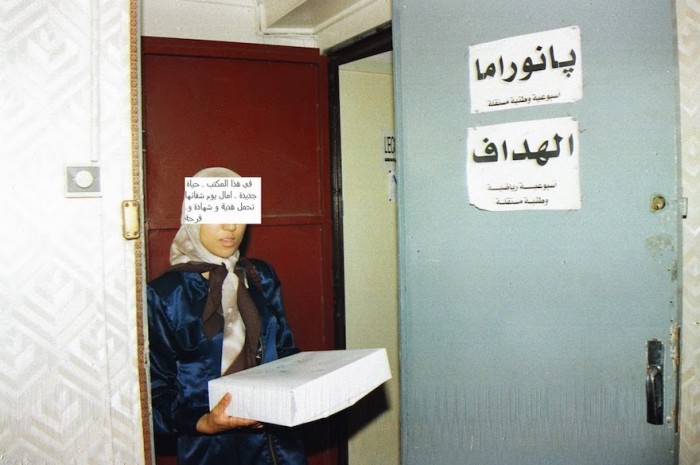 The opening of the exhibition coincided with International Women's Day on 8 March, a fitting date for such an expansive exploration of womanhood and the pathologisation of women's bodies. Described as an exhibition where "the politically absurd, visually surreal and humourous converge", Chahine and Falaknaz have created artwork that is both humorous and critical, challenging audiences yet remaining entertaining.
Chahine and Falaknaz are both alumni of the Arab Documentary Photography Program, which is supported by The Arab Fund for Arts and Culture (AFAC), Prince Claus Fund and Magnum Foundation. While Chahine's exhibition is her first major work on display, Falaknaz has undertaken commissions for UAE's National Pavilion at the 2016 Venice Architecture Biennale and the 2020 Lahore Biennale.
Chahine, a Lebanon-based photographer, examines unattainable 'sacred' beauty standards and the physical, emotional and financial toll it takes in Bless Your Beauty. The collection is part of the photographer's first major photo series, covering the personal stories of women in Lebanon during and after the October Revolution, the pandemic and the Beirut blast. Born in 1998, Chahine is a self-taught photographer who moved from a career in political science to photography to visually convey her fraught surroundings during the October Revolution in Lebanon.
The second half of 'Swallow This! Arab Women and Body Politics' is Reem Falaknaz's 'If a hymen breaks, and no one hears it'. Falaknaz, a UAE/Oman-based photographer, compiled extensive research into hymen repair remedies into a digital media project inspired by internet culture, print media, literature and oral history. 'If a hymen breaks, and no one hears it' documents the artist's own conversations with muftis, herbalists, sheikhs, doctors and sorcerers to shed light on the covert ways that women navigate socioreligious practices, herbalism, sorcery and medical malpractice.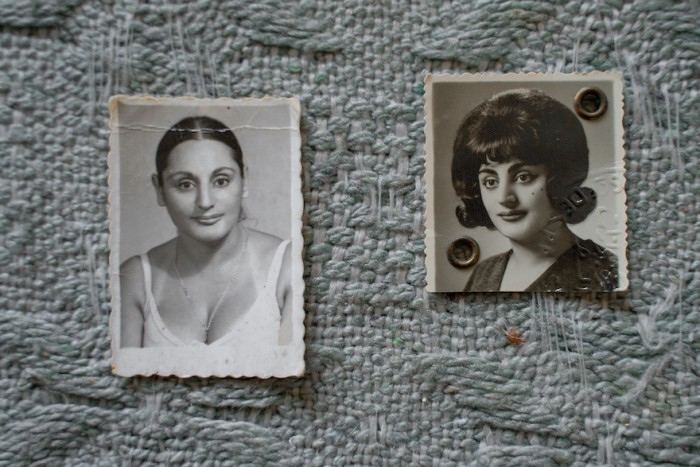 The curator behind the exhibition, Rama Ghanem, emphasises that it is both a dedicated space for art and one to open up important conversations about women's lived experiences. "Because Arab womanhood doesn't exist in a vacuum," says Ghanem, "inevitably we also begin to talk about political decay, social, economic and environmental justice, refugeehood and migration, religious freedom and other issues."
Ghanem adds, "I also felt that there needs to be a different approach to feminist work that is distributed and exhibited in the region. Work can be serious in its influence, and still be delivered in an accessible, funny, light way."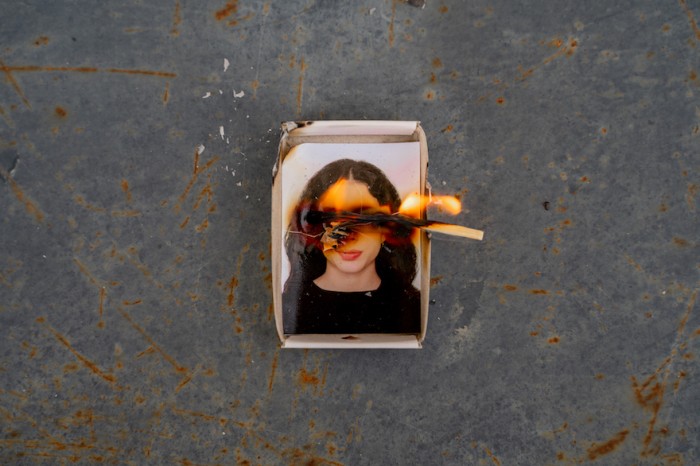 The exhibition will run until 15 April 2022 at Gulf Photo Plus in Dubai. Curated exhibition collections will be available for purchase at the Dubai location or on their website.
Read more:
Using art activism to fight gender-based violence.
AZEEMA is here to display beauty and dispel myths.
From refugee camp to fashion runway.
Credits: Gulf Photo Plus