The month of August is significant for South Africans in that it celebrates the women of the country and also acknowledges the sacrifices women have made for democracy. In August 1956, South African women marched to Pretoria, the country's capital, in protest against the introduction of Apartheid pass laws that were meant to limit the movement of black women in the country.
In August 2019, Uyinene Mrwetyana, Jessie Hess and Leighandre Jegels were all murdered by men. In South Africa today a woman is murdered every three hours. The deaths of these young women sparked a nationwide protest against gender-based violence. Many women in the country felt helpless and were determined to do something to raise awareness of the femicide taking place in the country.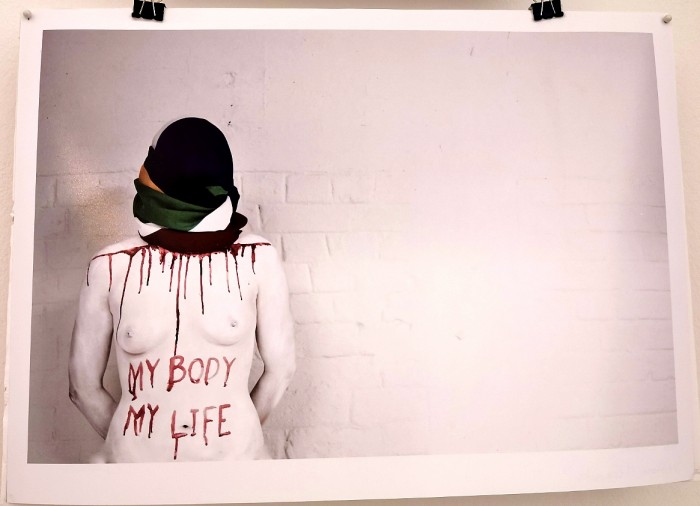 One of these women is Sarah Jayne Fell. Inspired by a Virginia Woolf quote which reads, For most of history anonymous was a woman, Fell launched ANON Pop Up Gallery. The gallery is used as a platform to speak about gender identity, to showcase the work of female artists. ANON attempts to reposition how women are depicted in art.
"If you look at the history of art, the typical depiction is the female nude in the male gaze. A lot of what's been left out is how women represent themselves in art. So that's sort of how it started. It was about giving a voice to female artists, and representing a wide diversity of voices," says Fell.
Launched in February this year, Fell's pop-up gallery provides a space for emerging, and established artists, such as Zanele Muholi.
Like many women around the country, during the nationwide protest against femicide, Fell found herself drawn in to the movement that was stirring on social media.
"The week of that protest I could hardly get any work done. I was just on Instagram, on Twitter, and immersing myself in the messaging that was out there," says Fell.
"Part of me wanted to bring that feeling into a space to capture that essence and to change it into something a bit more tangible. Something that was more than just a fleeting event or process. At the same time, I was also aware of artists creating artwork around that movement, because I think for many artists this is their way of processing, using art as a form of therapy or healing."
When she saw the work of these artists, Fell was motivated to create an exhibition around it. For the artists, this helped them deal with the emotions, and to process what had happened during this time. Many felt that the conversation around this issue was not over, because things often don't change overnight.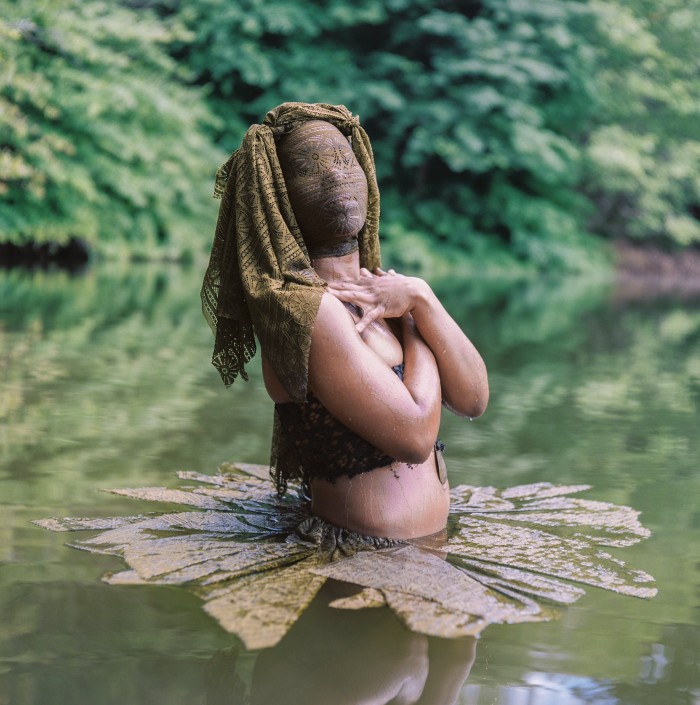 "How do you continue this conversation? How do you encourage more dialogue around it? For me that's the role of what art activism is," says Fell.
Titled 'Rise', the exhibit featured artists ranging in age from 12 to 60. Some are not yet established, and others are world renowned. Artists included Katya Wagner, Masechaba Khoza, Grace Cross, Alice Wanders, Lindeka Qampi and former Design Indaba speaker, Jabu Nadia Newman.
The work Newman creates centres on intersectional feminism and using different narratives to tell the stories of women of colour. These are stories that have never been told before, or ones that are being told in completely refreshing ways.
"I guess I'm just trying to understand my own positionality and experiences as a woman through working with other women," says Newman.
Lindeka Qampi uses her photography as a way of healing herself and those around her. Her work focuses on incredibly difficult subjects such as rape, murder and gender-based violence.
"I use my work as a way of breaking the silence. Giving a voice to the voiceless," says Qampi.
Qampi uses poetry, photography and different art mediums to not only address these difficult subjects, but also help educate those around her. She recognises that many people feel uncomfortable speaking about these issues and that victims often find themselves covered in a blanket of shame with no one to talk to.
She encourages victims to use art in order to express their pain and to rid themselves of the stigma and shame around these issues.
"I am so happy that art is a tangible tool that provides a space for one's inner voices and is capable of creating a sense of self-love. I feel, however, that there are so many survivors that are still trapped, and are still facing fear," says Qampi.
One of her pieces exhibited at 'Rise' is a poem titled 'Inside my heart'. The poem is addressed to the artist's late mother where she tells her of the time that she had been attacked by a man. It was something about which she kept quiet, because she too was once ashamed to speak up.
The exhibition forms part of South Africa's '16 Days of Activism for No Violence Against Women and Children'. It is on show at 44 Long Street in Cape Town and will run until 10 December 2019.
Read more:
Sculptors set to create the world's largest gender equality art project
This animated series is a hilariously relatable confrontation of gender stereotypes