Currently, the world is experiencing some of the highest levels of human displacement ever, and the United Nations estimates that there are over 65 million refugees around the world.
The life of a refugee is not easy, but adversity can often give rise to beauty and creativity. Young fashion designer Salomon Lukonga is an example of this.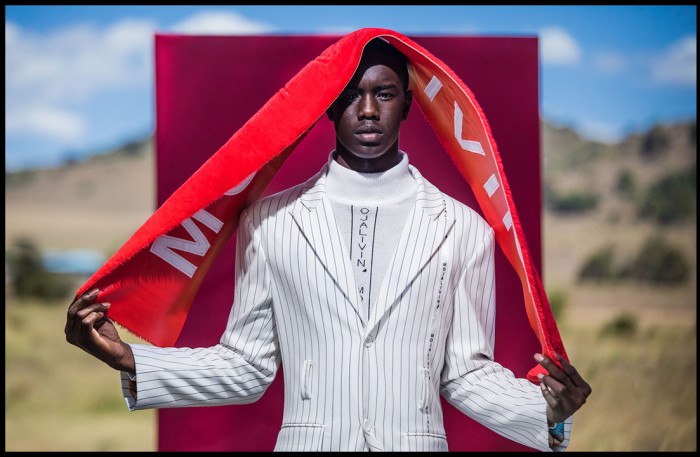 Lukonga's parents and some of his older siblings had to flee what has often been called Africa's First World War which took place in the (DRC) Democratic Republic of the Congo. Lukonga and four of his siblings were born in the Nyarugusu refugee camp in Tanzania. The Lukonga family stayed in the refugee camp from 1996 to 2011 when they were finally able to emigrate to Australia.
Today Lukonga is the owner and designer of Mojalivin, a unique and sophisticated brand with a touch of African influence. The designs range from easy-to-wear T-shirts and slacks to more formal pinstriped overcoats and tailored dresses. Some of his pieces can be described as rather unconventional and risky, and they also incorporate African prints and styles.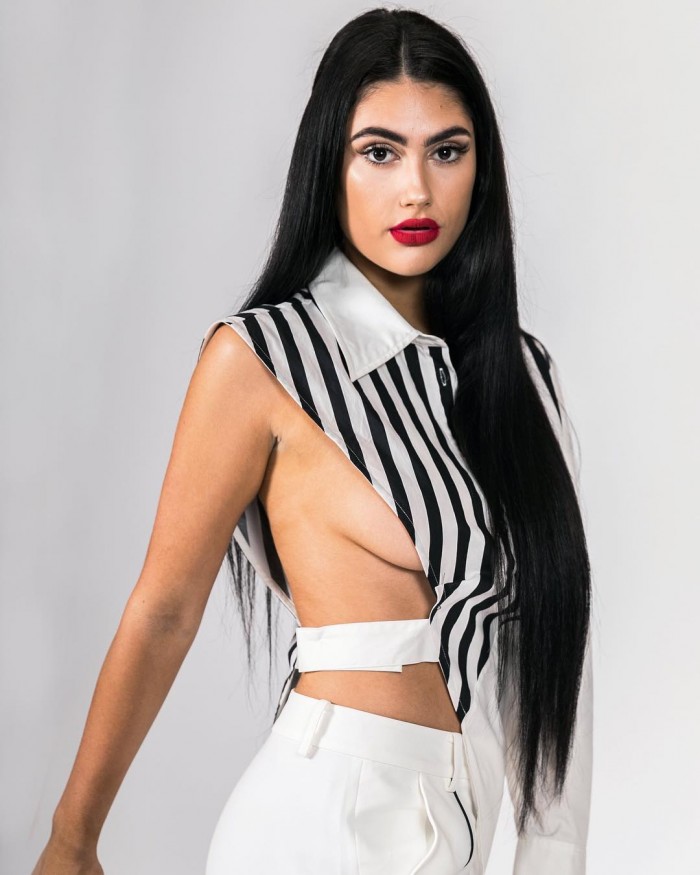 "Most of the designs have been inspired by my experiences growing up in the refugee camp and the art of my motherland," says Lukonga.
His label launched in November 2018 and as a result of the hardships that Lukonga experienced in the Tanzanian refugee camp, 30% of his profits from the label is donated to the AusCongo Network, an NPO that assists with those living in underprivileged communities in the the Congo.
"Mojalivin strives to help as many people as possible by creating unique garments. I grew up in a place where people were pretty much fighting every day in order to survive. I want my brand to help them," says Lukonga.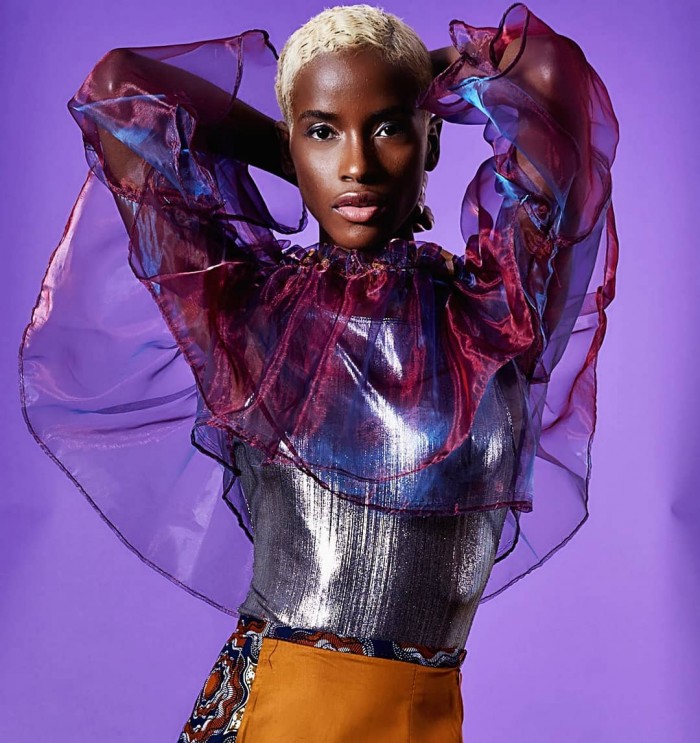 Euphemia Sydney-Davies' story is not very different from that of Lukonga. Davies grew up in Sierra Leone with her family. She still has fond memories of her childhood in her home country.
However, a civil war broke out in Sierra Leone in the early 1990s and Sydney-Davies and her mother were forced to flee the country. They found themselves moving between refugee camps in Kenya and Ghana until finally emigrating to the UK.
Sydney-Davies' passion for art and creativity has always been a part of her. She describes her artistry as one of her greatest loves, but her interest in fashion only arose dueing her teens. She has never looked back. Her label, Sydney-Davies, has graced the runway at London Fashion Week as part of an event hosted by the Duchess of Cambridge.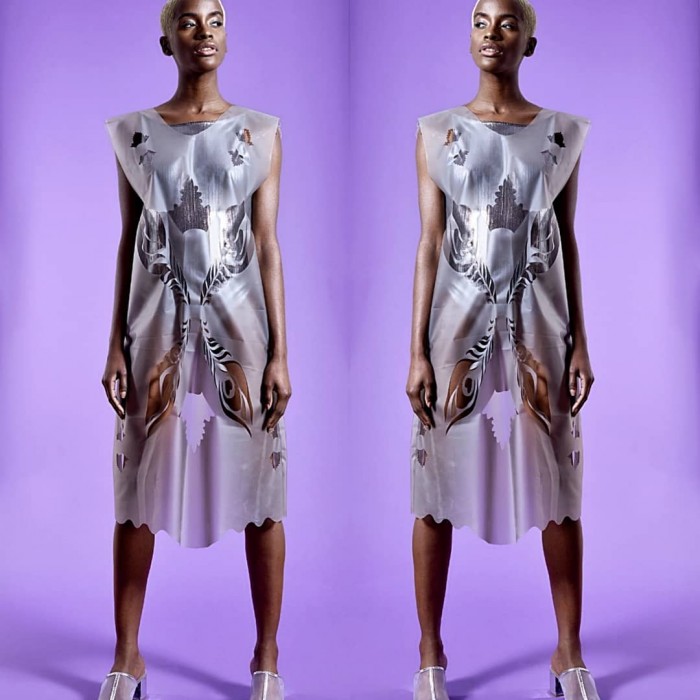 Her talent was spotted by the Alexander McQueen fashion house, where she was given the opportunity to train and develop her skills as a designer.
The designer's work is greatly inspired by her African heritage. "Like a moth to flame I am drawn to colourful, vibrant, unique, expressive textures, fabrics and materials. I absolutely love the diverse and beautiful range of rich African fabrics, and to be able to work with priceless natural heritage fabrics and processes such as the hand woven Kente cloth which we refer to as Country Cloth in Sierra Leone," says the designer.
Her clothes range from metallic swimsuits to animal print shirts. Her dresses reflect an Afropunk future and are made from a mixture of chiffon, leather and suede. It's a departure from the traditional and overly produced African styles. Her clothing range can be worn in all seasons, and to any place.
Sydney-Davies' garments are cut and made in London, where she is based, as well as in Sierra Leone. In her home country, she sought the help of local people who were struggling in her community. "I've trained and worked with those in the community who tend to be forgotten or pushed aside. Those who need it the most," says Sydney-Davies.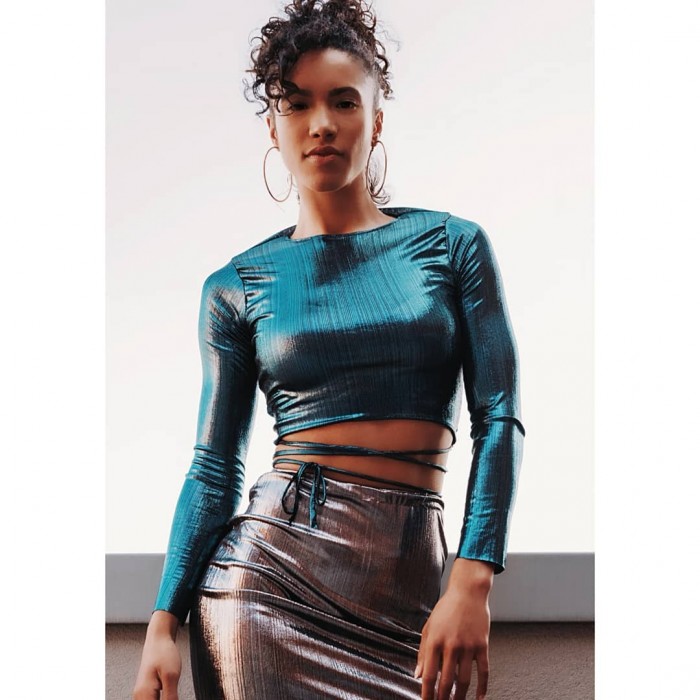 "My work is influenced by life's journey and the stories we all have to tell. Every collection tells a personal story and has meaning. My work reflects my truth, my experiences and how I see and celebrate the world," she says when speaking about what influences her work and the design process.
"Music is also a big source of inspiration. Every collection comes with its own soundtrack, the songs I listened to whilst designing. As a fine artist first, I also find considerable inspiration from some of my favourite artists such as Picasso, Mondrian, Dali, and Jackson Pollock among others," she adds.
For Celine Semaan, creator of Slow Factory and UN study Hall, being a Lebanese refugee exposed her to the drastic impact that humankind has had on the planet. The Lebanese civil war claimed more than 100 000 lives and left nearly 80 000 Lebanese people displaced.
The war caused mass destruction and death, scarring the landscape forever. Around the time Semaan and her family fled for North America a major environmental revolution was also taking place. Her experiences and exposure to these contrasting environments pushed her in the direction of becoming an activist for environmental change.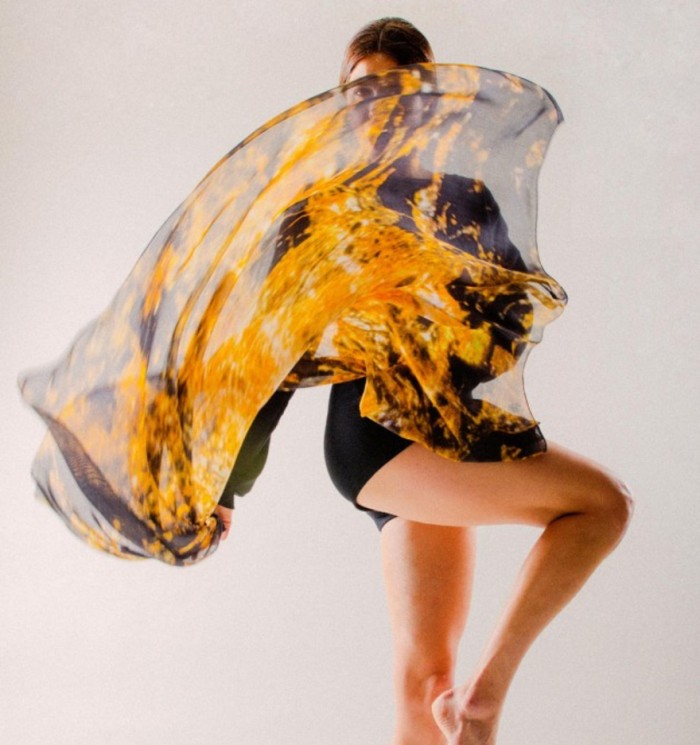 Her brand, Slow Factory, promotes a slow fashion movement. The brand recycles and repurposes materials and turns them into something new. She also encourages people to reduce their consumption by prolonging the lives of the materials that they use.
Many of Slow Factory's products follow the outer space and space race theme. Semaan's scarves feature images of Katherine Johnson, an African American mathematician who worked for NASA, as well as images of the Apollo liftoff. One significant piece is the First Amendment flight jacket which features the American first amendment in both Arabic and English.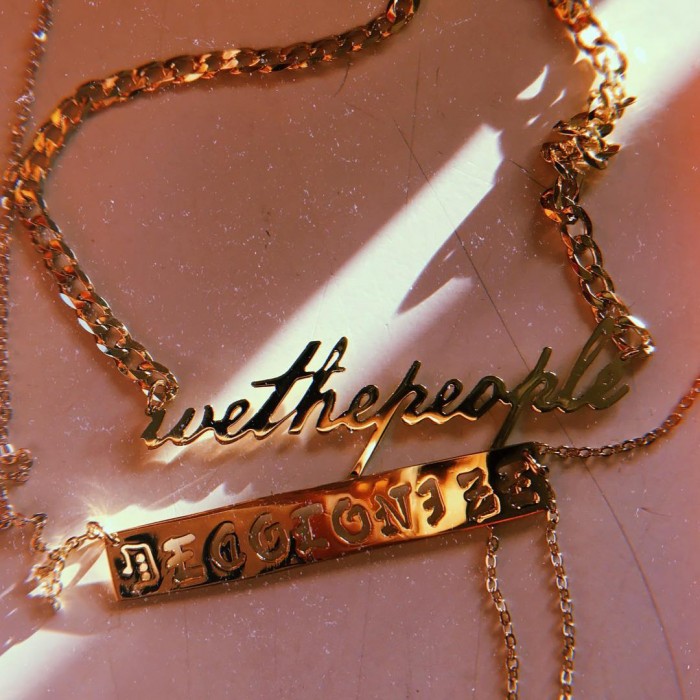 "I went from advocating about change, to being a key actor in said change. That is what we are working on at Slow Factory, creating tangible solutions we can use to shift existing systems toward regenerative ones."
10% of Slow Factory's profits are donated to NPOs aiding Middle Eastern refugees.
She realised that she needed to do more to encourage and promote sustainability in the fashion industry, so Semaan started UN Study Hall, in partnership with the United Nations.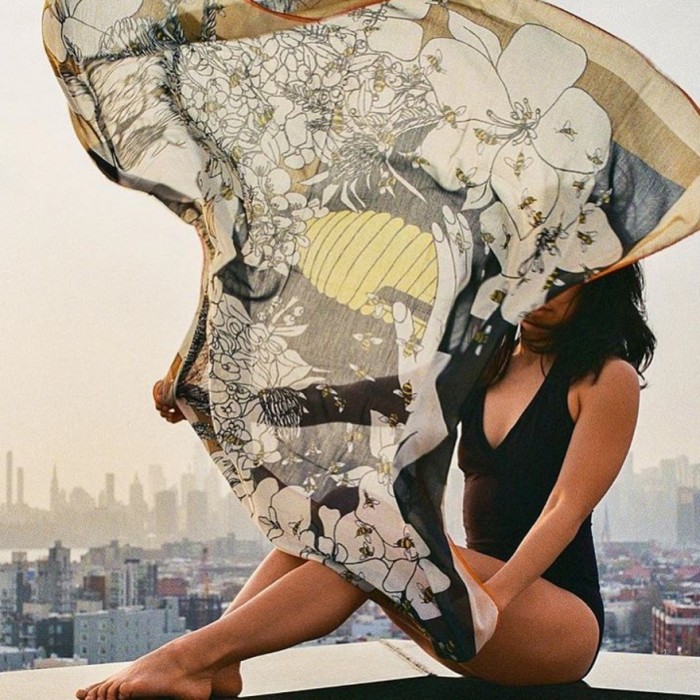 Study Hall is a conference series that encourages transparency, conversations and debates about issues of sustainability in the fashion industry. It allows the public to engage with an industry notorious for being far removed from the lives of ordinary people.
In society, refugees are often blamed for their own plight when they are forced to leave their homes in search of safety and a better quality of life. These three designers show the relentless will and determination refugees can display to make the world a better place if they get the opportunity to do so.