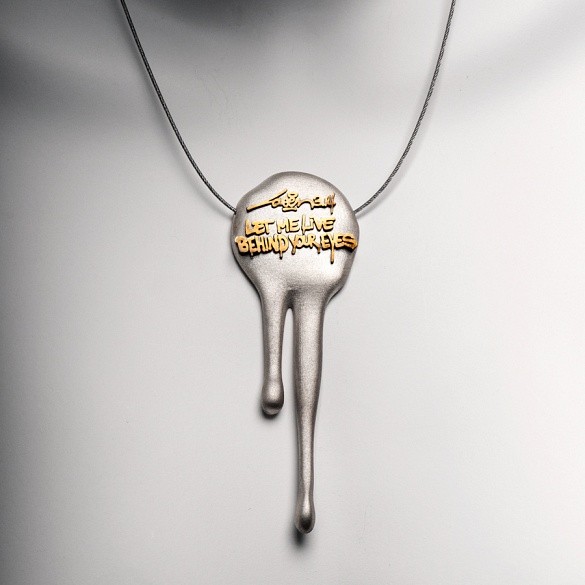 Body Graffiti by Studio Tjep.
Street art and design come together in Studio Tjep.'s Body Graffiti jewellery collection.
Frank Tjepkema of Studio Tjep. partnered with Laser 3.14, the secretive street poet from Amsterdam, to project the insightful, witty and often-revealing narratives that he is renowned for onto a unique jewellery collection.
Laser 3.14 believes that the collection is an experimentation with a new form of street art: "People wear jewellery because of a strong personal connection and this collection is an extension of exploring different artistic methods without betraying the integrity of my work," he says.
The street artist created several unique narratives together with Studio Tjep. for the limited Body Graffiti range.
"It's a great collaboration, two disciplines, design and street art, merging to create something new and unique," says Tjepkema.
Body Graffiti comprises pieces that are cast in silver, gold and titanium. Each creation is either mounted on a symbolic drop of silver paint or strung on a silver cord.
Watch the Talk with Frank Tjepkema