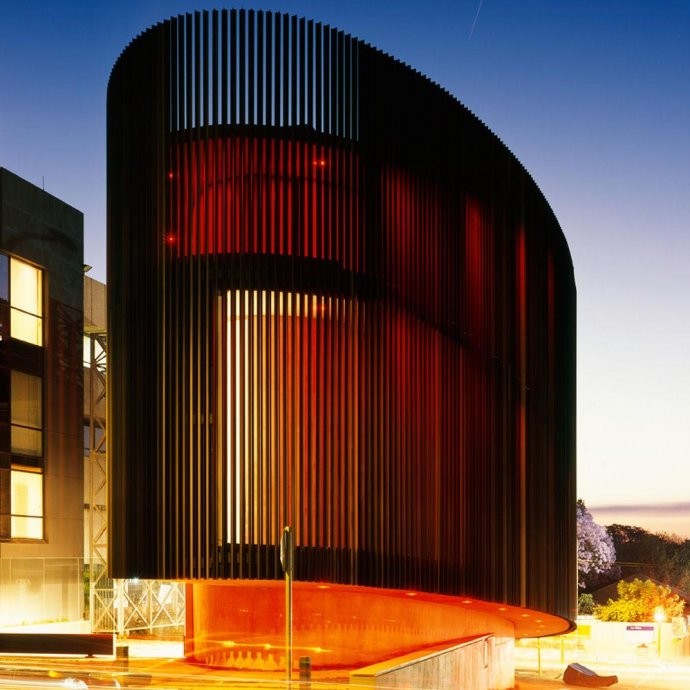 Today was the second day of the Toffie Pop Culture Festival. And the most thought-provoking speakers of the second conference was… Surprise, surprise: Local boytjies Sean Mahoney and Pierre Swanepoel of studioMAS in gold ol' Jozi. Promoting an architecture of delayed gratification, their "biotecture" entails buildings that allow for the randomness of nature to integrate them back into the environment, the building only reaching it's full beauty in a couple of years. "Buildings should get better with time," they said while describing how to shroud your house in creepers and tree routes, or paint it with naturally growing lichen.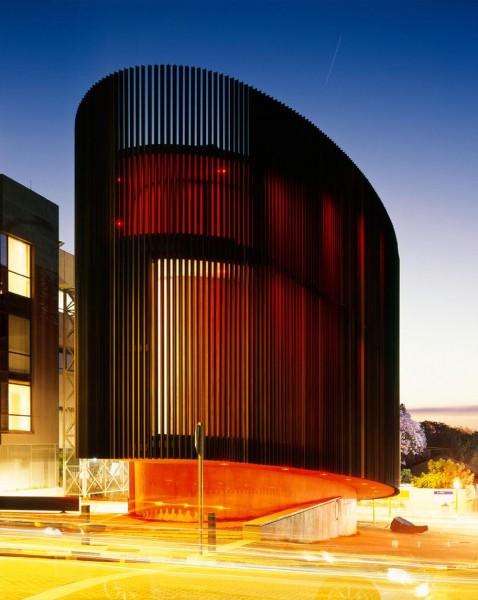 Inspired by biomimicry and the environment, their commercial work for laboratories takes inspiration from microscopic forms and their work on the Circa Gallery took inspiration from the African fascination with round buildings and filtered, rather than enclosed, light. Most intriguing was their comment at the end of their talk about the fact that they are integrating these philosophies into social projects in Kenya, Alex and Soweto. Watch this space as I'll certainly be following up on that with them!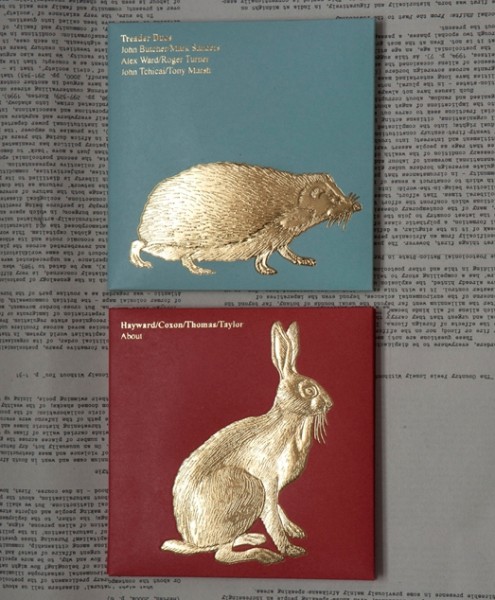 Mahoney and Swanepoel were the second speakers of the day, following ceramics and graphic designer Frauke Stegmann from Birds Café in Cape Town. Stegmann talked about her studies at the Royal College of Art at the turn of the century and how British designers working at that time have made her the designer she is today. Her work is characterised by experimentation, playfulness and juxtapositions.
Following Mahoney and Swanepoel was Tumi Molekane who provided today's poetry with an off-the-cuff freestyle rap. An emotive, personal monologue followed with him saying: "At best I am an artist, at worst I am a rapper." Interestingly, when I interviewed him after his second album in 2007 for the Mail&Guardian, he told me: "At best I am a poet, at worst I am a rapper". Poetry is so Naughties!
Molekane was followed by the first international speaker of the conference, Jürg Lehni who opened with a rationalisation to "be kind to your computer". Next he referred us to his website http://lehni.org/ emphasising that it not be confused with the Swiss luxury furniture producer www.lehni.ch.
Basically, Lehni started developing interactive online community design apps in 1998, before Flash was even conceived, seven years before Web 2.0 and about 10 years before the iPhone. Most all his work is vector based and two of his first projects were postscript programmes lineto.com for typography and vectorama.org that was a rudimentary Illustrator in which many users worked on the same drawing at the same time. Still quite active is scriptograph.org, which is a scripting tool for Illustrator that he describes as a "tangible version of Processing" (Ben Fry talked about Processing at this year's Design Indaba Conference).
One could speculate that Lehni seems concerned with the "tangible of the digital", the next big stage in his work being when he decided to make his vectors corporeal through a series of human-named drawing machines. Hector was a motorised spraycan, Rita was a motorised collection of different-coloured felt markers and Viktor was a motorised chalkstick. Eventually he ended up reprogramming a vinyl cutting machine to punch words formed by dots onto posters designed by users, called Empty Words.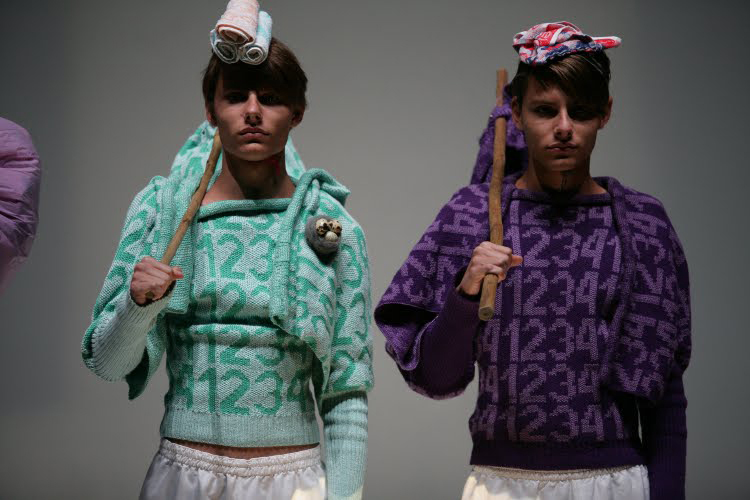 Following Lehni was the hilarious local stylist and fashion designer Richard de Jager who includes the entire hipster A-list on his roster – Spoek Mathambo, Jack Parow, Die Antwoord, Van Coke Kartel, Inge Beckman, Lindiwe Suttle etc. De Jager makes comments like "we need a chop in this photo" (literally, a chunk of lamb meat), and can best be summed up by his Van Coke Kartel shoot in which he made them wear Pep store briefs and painted them black. He says his work as a stylist has become an expression of the thoughts and feelings he has about his fashion, that can't be expressed elsewhere. De Jager's knitwear label, Phwoa will be launching its new range tomorrow, "Wie gaan hierdie kak dra". He says he makes techno hobo, tik chic for lonesome Jack Kerouac slash Werner Herzog type characters. He's also inspired by rugby and nature documentaries, keeping his womenswear dull and his meanswear brightly coloured, like in the bird world.
Speaking of knitwear, not even De Jager's knitted "double chin" accessory can top the spectacle to which Argentinian animator and filmmaker Javier Lourenco introduced us with his film Blindness of the Woods. Turning from woe-is-me to knitwear porno, the film was inspired by Snow White and a famous Argentinian erotic actress whose name I missed.
Undeniably talented, Lourenco showed more than he explained. He did say: "We are eclectic, we fight boredom every day… We believe originality lies in the mix, a true cocktail of different aesthetics and languages." But then, the trailer for his company Flamboyant Paradise says that so much more elegantly.
The afternoon followed with a series of somewhat jumbled and disorganised "small talks" by local creatives including the creators of the Jungle Jim bi-monthly pulp mag, furniture designer Liam Mooney, designer Michelle Son who works solely in Microsoft Word(!), photographer Nico Krijno, Word-of-Art evangelist Ricky Lee Gordon, furniture designer Lyall Sprong from Thingking, and artist and illustrator Linsey Levendall from Bison (Levendall also wins my label "find of the day").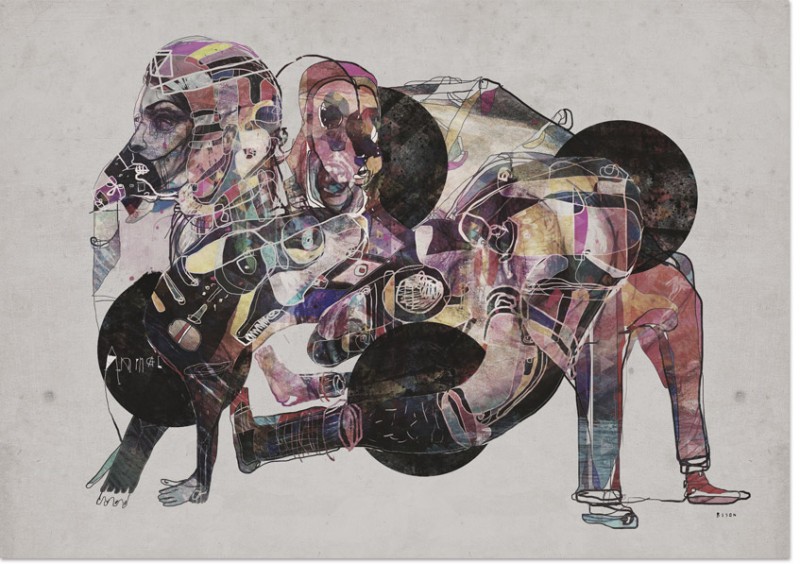 Composer and media artist Cobi van Tonder also got her sound installation up and running today. After a long day of creative over exposure, lying on her bed listening to the city hall's sounds be reprocessed was very relaxing. Simultaneously a track entailing tuning forks pitched at the frequency of the different planets also plays and vibrates the bed in tune with the resonance. While she explained it all to me and we lay there, a random delegate also drew us. That's creative immersion!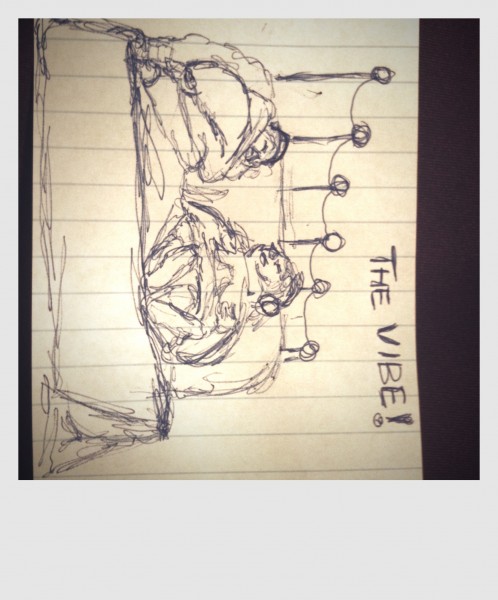 Oh, and after a quick break and power nap, we returned at 8pm to see Molekane perform alongside Peach van Pletzen and the Cape Philharmonic Orchestra. Wonderful and way too short. I mean, four songs!?