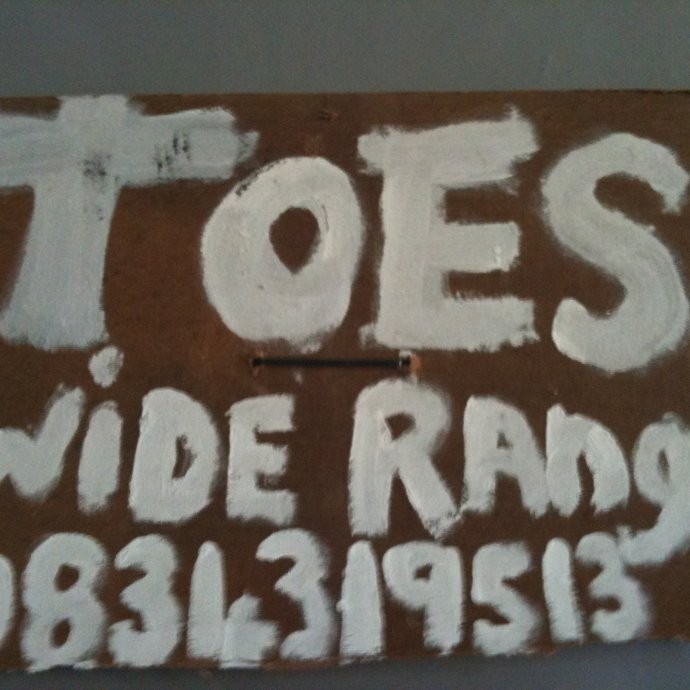 Today the second Toffie Pop Culture Festival kicked off with a boxing match in the Cape Town City Hall. No really. It runs until Saturday 26 March.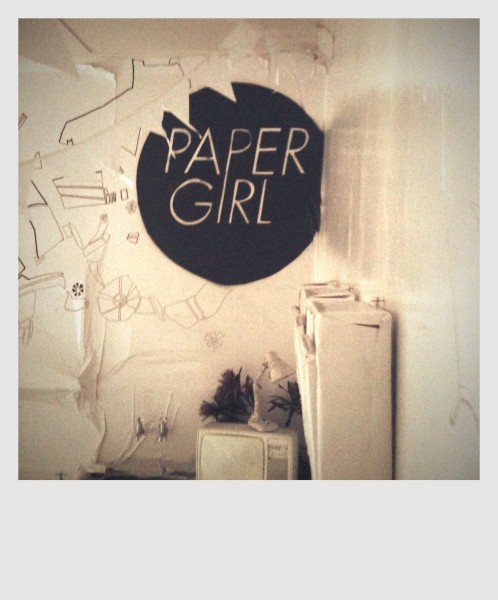 Besides the sports, the historical venue attracted a host of young hipsters with an array of exhibitions and informal "small talks" in which South African creatives present their portfolio and open themselves up to a public chat. Eye candy attractions include an expanded version of the Me & You & Everyone We Know Market typically held fortnightly at the Labia Cinema. Peet Pienaar and his studio, The President, put together an exhibition of African hairstyle posters, as well as an exhibition of "inspiration tables" in which different creatives were asked to fill a table. Also curator of the market, Marcii Goose put on the Papergirl exhibition, which entails a room covered in paper, inviting people to draw; the drawings will later be distributed to hapless people on the street by someone on a bicycle. Word of Art presented the I Art SA Community Mural Project, as well as their Brazilian artists-in-residence Boamistra completing a graffiti wall. A Whatiftheworld installation offers selected Cameron Platter videos, and Conn Bertish displays his cheeky collection of self-made "call-me" posters. The exhibitions are open to the public for a R25 entrance fee.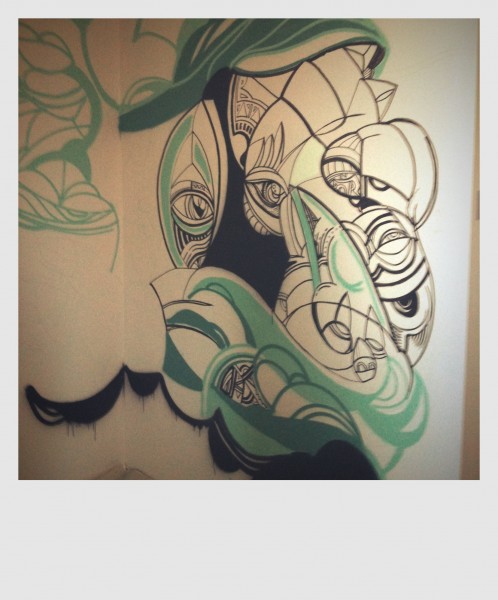 Conn Bertish's posters became especially real after he discussed some of the phone calls he received in his presentation (apparently "Secret club" and "Breast milk" were the most popular!) as part of the half-full Toffie Conference. Following artist and teacher Andrew Putter talking about the creative process, and emerging young avant garde chef Kobus van der Merwe, Bertish completed the first day's speaking programme on a high note.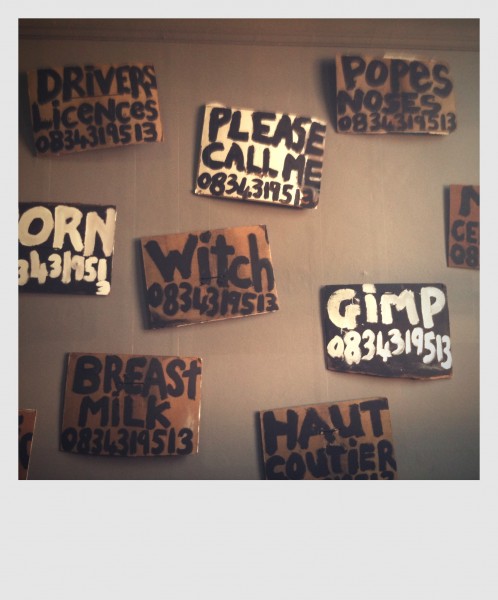 Irreverent, with no holds barred, this creative director at JWT Cape Town believes that: "If you've got a small budget, you've got to do something that will capture people's imagination and freak them out." Proving his point, he improvised a rendition of Allen Ginsberg with a British accent while getting his initial technical problems sorted out.
Claiming that he is from a family of "sensory seekers" and avidly sharing his passion for surfing, one can tell that creativity is something of an extreme sport for Bertish. Consider the public stunt in which sharks (unseen divers) were seen parading "Save Our Seas" protest boards in Kalk Bay. Or the life-size ice surfboard sculpted to show the impact of global warming on the oceans.
Also wearing Bertish's heart on it's sleeve is the ingenious "Waves of the World" advertising campaign for Surf Tourist Operator, in which depending on where you turn over the page, you can see what size and shape the wave of that place is.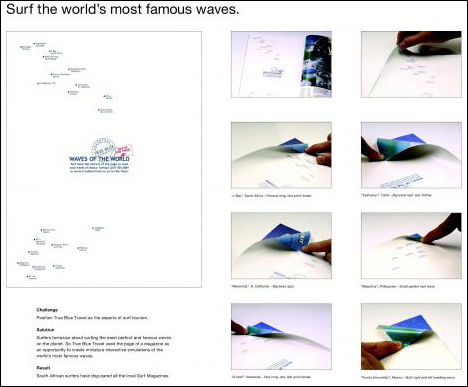 The goosebumpy one, however, is without a doubt the "My First Book" project. Thinking about the fact that there are way too many libraries with way too few books to make a dent on illiteracy, Bertish and team realised that on the flipside there are countless redundant stockphoto books piled up in nearly every advertising agency in the world. They made a little video brief that they mailed to about 200 agencies, beseeching the creative teams to turn these books into literacy aids. So far over 2000 old stockphoto books have been rehabilitated and donated to literacy programmes around the world. Watch the video at this link.