A lot can happen in eight years and for DJ and producer Blinky Bill, this week marked eight years since the release of a track that thrust him and Just A Band onto the world stage.
It also become Kenya's first viral video.
The song called Ha-He, loosely based on Makmende a fictional Kenyan superhero, went on to lead to more recognition for Blinky and his fellow Just A Band mates. The collective released three albums including animated video, Iwinyo Piny, which they animated themselves.
As a solo artist, Blinky Bill has released an EP titled We Cut Keys While You Wait and he's putting the finishing touches on his album, Everyone's Just Winging It and Other Fly Tales.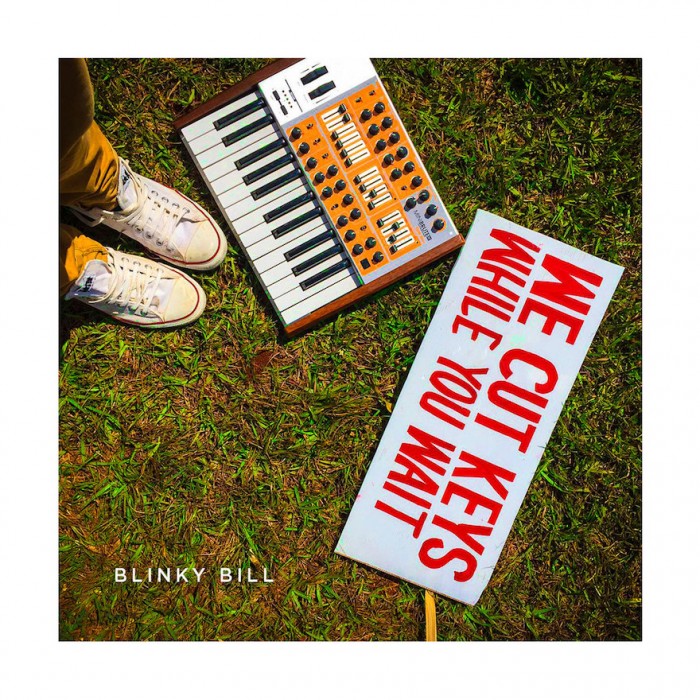 Having both come to Design Indaba as a speaker, a year ago, and as a performer at this year's Nightscape at Design Indaba, Blinky says he always strives to not restrict himself musically.
"I want to make genreless sound – but if you absolutely have to place it, it is a mix of hip-hop, afrobeat and jazz," he said during talk at last year's Design Indaba.
His quest to make more genreless music culminated on the Nightscape stage last month where he was joined by fellow producers Sichangi and Sibot. Sichangi released an EP called Hold On and a recent album called Project Greatness. The young producer has also collaborated with Wilough, a group made up of Willow Smith, Jabs and Tyler Cole.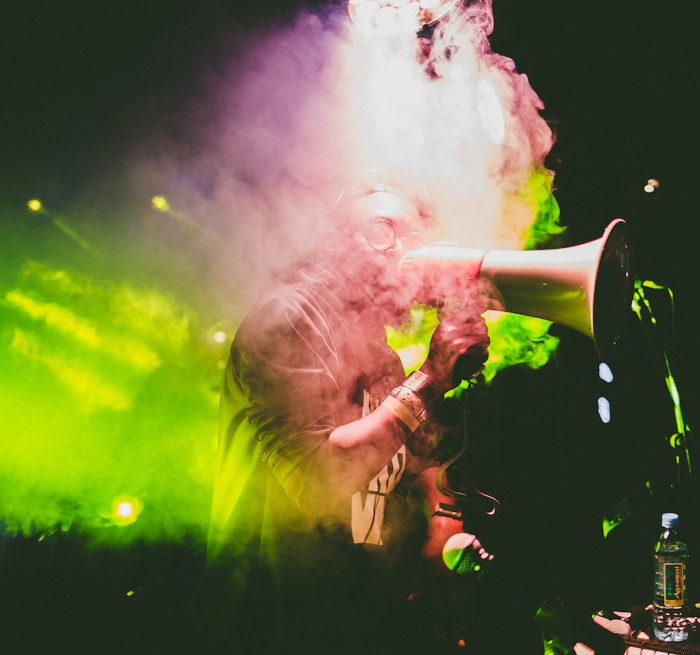 Sichangi and Sibot will also be performing with him again at the Cape Town Jazz Fest this week.
He says: "Both are producers that I work/ will work with a lot in future. Me and Sichangi have a production outfit that is tentatively called the Nairobi Laptop Orchestra."
I ask him to think back to last year's Design Indaba and what stood out the most for him about his experience.
"I loooooved Design Indaba last year. It was really cool connecting with Kate Moross who is mad dope, watching Black Coffee play at home was a treat, hanging out with homies Selly Raby Kane and Yinka Ilori, plus making all the new friends I made, it was an amazing way to start the year."
The recent loss of Bra Hugh has also impacted him.
"Hugh Masekela is my favorite African musician. I've had a framed picture of him in my living room for years, and watched him perform live 3 times and I wished we could be homies, such a charming man who loved music."
He adds: "I was hoping to get him on a song, but it looks like the spirit of the song will be a tribute to him. I realised watching his pics on social media that he almost always had his trumpet with him, from when he was young till he hit old age, and that to me is the sign of someone who is passionate about his craft, and that's something I will always remember and carry with me in my journey. Thank You Bra Hugh."
Watch the Talk with Blinky Bill
Talks
• Duration: 00:18:42
•
23 Aug 17