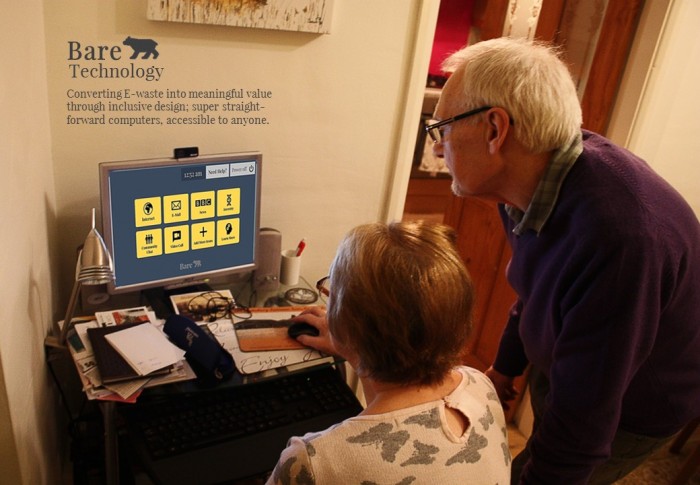 Every year companies all over the world throw away old computers, creating a new problem in the form of E-waste. At the same time, technological advances mean that more and more people are moving online leaving those with no online experience behind when it comes to accessing information, especially the elderly.
Two students, Thomas Wastling and Ethan Howard put their minds together to come up with a solution to help solve both problems. Their product, Bare Technology, which was recently announced as one of the winners for student design competitition RSA Student Design Awards, found a novel way around the problem.
"Neither of us have a traditional design background. However we are interested in how design can be used to generate positive environmental and social change. The RSA Student Design Awards' briefs have allowed us to consider these challenges in greater depth, and in turn develop an entry which tackled two briefs in one: Re-Work and Learning For Life, says Howard.
Their concept is to take discarded computers from industry and install a simple, intuitive operating system on top, aimed at people who don't have much experience with computers.
"This is based on the premise that most of the computers from businesses, although unsuitable for high-end use, are more than capable of being used for a bit of light surfing. The outcome of this is that it allows for accessible and intuitive computers at a low cost," says Howard.
With no design background the two managed to win both categories they entered, making them the first designers first designers to do so.
"Initial online research suggested there wasn't really anyone out there offering something similar and further user research confirmed that there was also a potentially big unmet need, backed up with numerous reports by Age UK outlining that there is a high number of elderly people who are offline, with lack of knowledge and cost being two of the biggest barriers. In an age where public and private services are moving increasingly online, there are areas where this section of the population are becoming isolated, something Bare Technology hopes to overcome."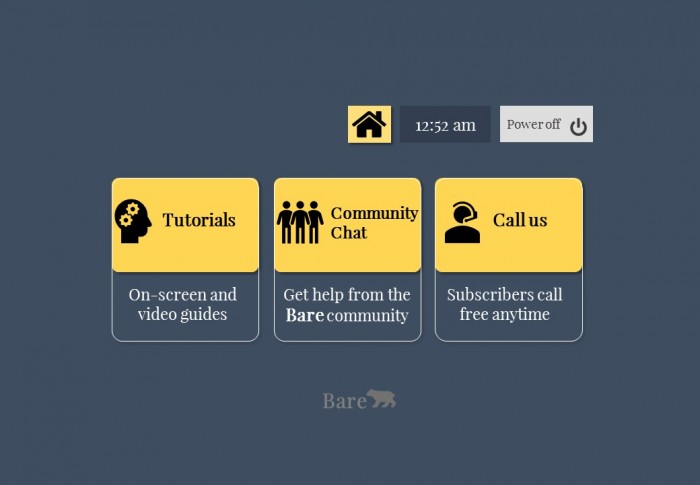 Both Howard and Wastling say that design is a powerful tool for social change:
"We feel this is an increasingly important ability to be able to zoom in and out between the user-context and the wider system. Many societal and environmental problems are very complex and therefore a multidisciplinary approach is often need."
They say that they will continue doing research on their product: "By the end of the summer we hope to have started the initial set-up of Bare Technology and cannot wait to explore the business further with the possible help of a start-up accelerator. Watch this space!"