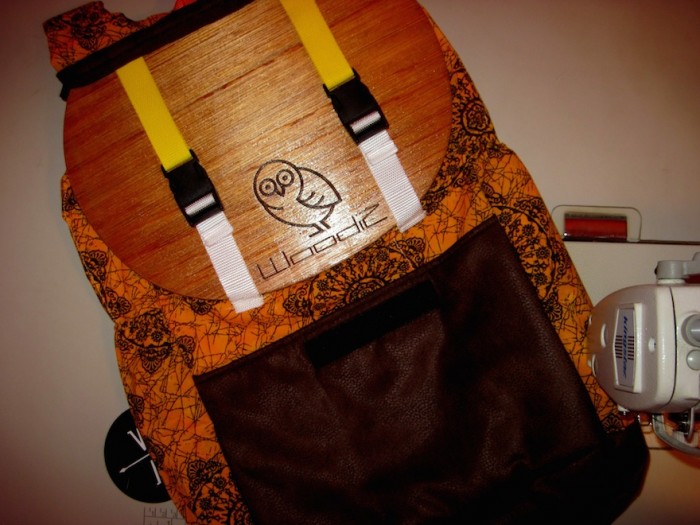 Based in SophiaTown, Soweto, The Soulart Foundation is run by local social entrepreneur Sibusiso Mockachane. Deeply rooted in his local community, Mockachane directs his efforts to youth development and community upliftment. He recently launched a very well received range of backpacks made from Sotho blankets called "Unlearn Africa". Mockachane is one of Design Indaba's Emerging Creatives 2016.
"I'm the founder of Soulart Foundation, an organisation I started in 2015 that focuses on recycling and youth and community development. We are currently working on developing an open air art studio in a dumping site. It will be created from 100 per cent recycled materials," says Mockachane. "Under the Soulart Foundation umbrella, there's a company called Unlearn Africa, Which focusses on textile design and we also have a range of backpacks."
To Mockachane, being a social entrepreneur means being someone who contributes positively to society. Someone whose efforts and intentions seek to develop people and the communities they live in. He tries to allow this ethos to define the work he does.
"The Unlearn Africa Backpacks are a celebration of who we are and the beauty of Africa. We use traditional Sotho blankets as the brand identity and main textile for the bags. I'm Sotho and it's an honour to celebrate my culture through art and design," says Mockachane.
The range is named "Unlearn Africa" because of the attitude people have about the continent. "Most people see Africa as a dark dysfunctional continent, yet there is so much light and beauty to be celebrated," says Mochachane. "It's about unlearning the stereotypes about Africa and learning the true beauty that is Africa."
The backpacks are inspired by Mochachane's passion for art and his experiements with different materials. "And honouring my culture – there were no backpacks on the market that spoke to me."
The upcycled materials used in the backpacks are sourced from local upholstery firms, who give The Soulart Foundation offcuts, and manufacturing factories around Krugersdorp and Johannesburg CBD, who provide discarded cotton dust from production to mash with different materials. The Sotho blankets all come from the Johannesburg metropole.
As a young entrepreneuer working in South Africa, Mockachane often finds himself frustrated by the lack of access to funding. But on the other hand, with Unlearn Africa he is embrassing the freedom to create and trying to be an agent for change.
To see the full collection of featured South African creatives go designindaba.com/southafricandesign.