In Kenya, where more than one in four children suffer from chronic malnutrition, mothers traditionally carry their babies on their backs in patterned cloth wraps called lessos. These wraps, which are typically passed down between generations and convey messages of hope and love, were identified by Ogivly Africa as an opportunity to inform mothers about post-natal nutrition in an effort to combat malnutrition. The campaign makes use of creative and design thinking to tackle this seemingly ever-present issue in a way that seamlessly fits into Kenyan women's lives.
The 'Lesso Lessons' project specifically aims to combat childhood malnutrition in the first two years of a baby's life, the years that matter the most. Ogilvy Africa enlisted the skills of a vast team of creative directors, designers and illustrators to design three different Lesso Lessons: one for each stage in childhood development, namely 0 - 6 months, 6 - 12 months and 12 - 24 months. Each of the three Lesso Lessons contain illustrative and instructive guides about breastfeeding and complementary feeding that serve as a reminder to raise a healthy child.
Over one million data points, along with input from healthcare professionals and the Kenyan Ministry of Health, were used during the design process to make the information relevant and important to Kenya. The designs on each of the lessos, which are colour coded for the different stages, are inspired by traditional prints. RotoTanks then distributed the lessos during health awareness drives conducted by healthcare professionals to introduce the women to each Lesso Lesson. The initiative is now being scaled up to reach and educate mothers in media-dark areas across East Africa.
The project, which was launched in March 2022, won a Gold Lion in the Design – Special Editions & Bespoke Items category at the 2022 Cannes Lions International Festival of Creativity – becoming the first project from Kenya and the first in East, Central and West Africa to win Gold at the awards.
On the award win, the CEO of Ogilvy Africa, Vikas Mehta, said, "We are delighted to see work that's made in Africa being celebrated at the world stage. This win is significant for the advertising industry in Kenya, and for the region. As Ogilvy Africa breaks this new ground, we sincerely hope this win will inspire more talent from this region to compete with the best in the world. We remain deeply grateful for the support of RotoTanks and the Kenya Ministry of Health in this journey."
Find out more about the project on the Ogilvy Africa website.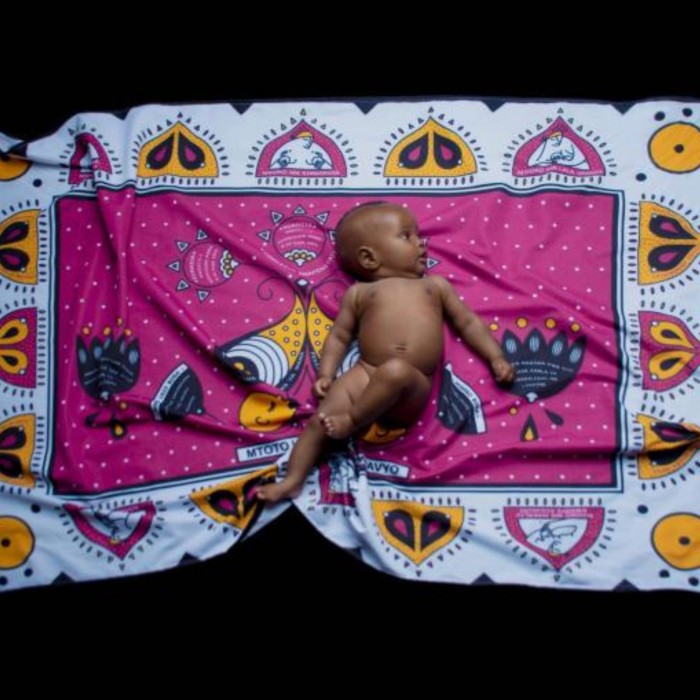 Read more:
The new digital health clinic for women.
Making learning new languages accessible to all children.
Credits: Ogilvy Africa, RotoTanks and Ministry of Health Kenya