Canadian-born architect Frank Gehry, now 93, probably has a spring in his step when he strolls down Grand Avenue, Los Angeles: it features the highest concentration of his architecture anywhere in the world. When his latest project is completed – a multidimensional reimagining of the Colburn Center, a campus expansion of Colburn School, one of the world's foremost schools for music and dance – it will stand shoulder to shoulder with The Grand, another of his major works, just over the road from Walt Disney Concert Hall.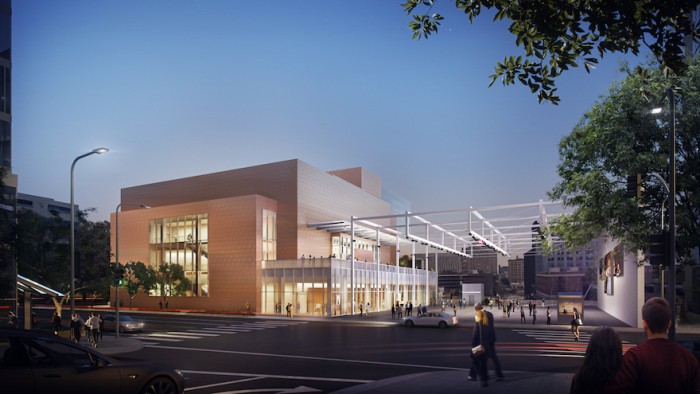 Gehry has a keen vision for the area, which has a social conscience – and some would say it's a utopian vision as it sets out to revitalise the internationally revered arts district. The 100 000-square-foot campus expansion will be a "physical manifestation of the School's founding principle of 'access to excellence', allowing Colburn to continue and expand our educational and performance activities in a design which breaks down barriers between audience and performer and reveals the educational process," says Colburn president Sel Kardan.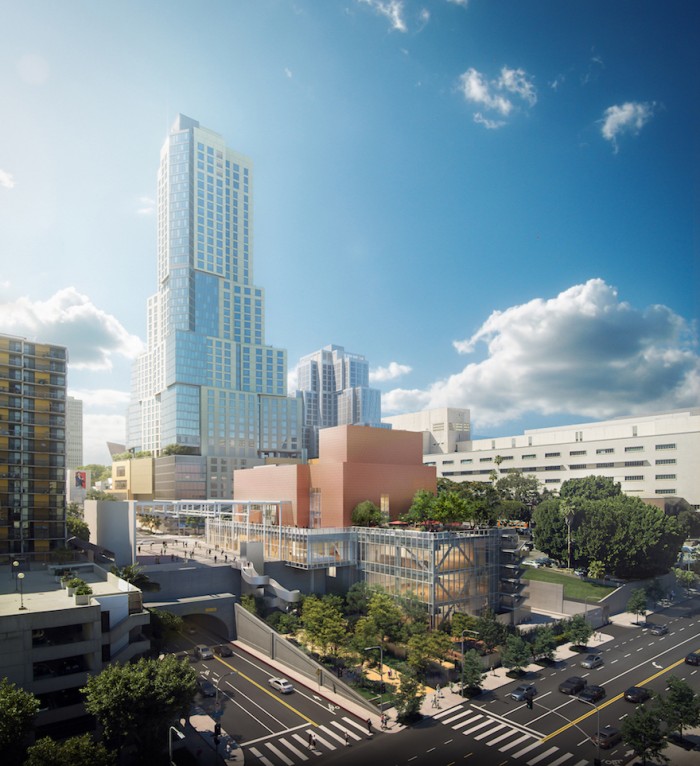 At the heart of the ambitious project is a 1 000-seat concert hall using an in-the-round design to create intimacy between performance and audience. Front-row seats will be at eye-level with the performers, and orchestra, opera, dance and musical theatre will all be at home in the hall, which will be equipped with an orchestra pit and a stage large enough to accommodate the grandest works. The concert hall will also feature state-of-the-art sound design by Nagata Acoustics.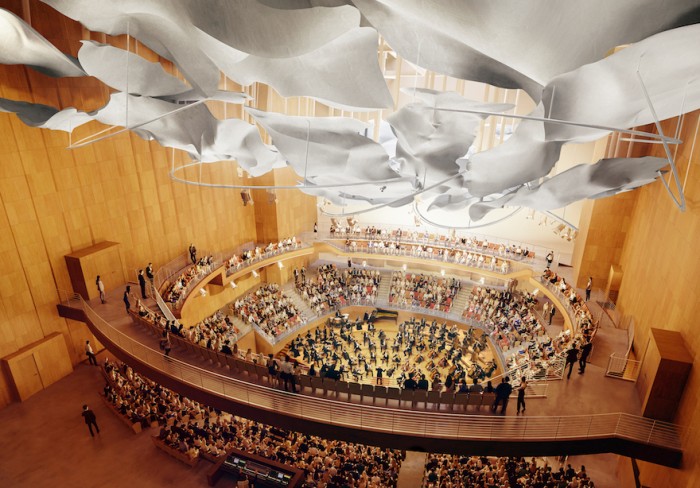 Four professional-sized dance studios and a 100-seat flexible studio theatre are other inviting features of the campus, to which students typically flock for a world-class music and dance education, and members of the public come to rub shoulders with performers and experience great musical moments. An outdoor plaza will give visitors a front-row seat to the performing arts, and gardens will provide a much-needed green space and pedestrian access, close to public transport.
Although fundraising stalled during the first economically uncertain summer of the pandemic, meaning the original budget had to be halved, a welcome donation from Carol Colburn Grigor, daughter of the school's founder Richard Colburn, put the development back on track. Additional contributions came from Terri and Jerry Kohl, for whom the enormous concert hall will be named, and from Eva and Marc Stern.
The funding means the hall will be used as a community venue and ticket prices can be kept low – an important factor as the 72-year-old Colburn School has always prided itself on its diversity and inclusivity. In fact, the school's president believes the new facility will only continue these ideals by breaking down barriers and providing access to anyone with an interest in the performing arts.


Gehry Partners has collectively given much consideration to how a concert hall should serve the needs of music, dance, society and the city in equal measure. A music school doesn't need fancy materials, so plain plywood was considered perfect for the interior. Together with favoured acoustician Yasuhisa Toyota, Gehry loves oval or round venues where the audience surrounds the stage – which is also the case at Berlin's Pierre Boulez Saal. However, Kohl Hall will be a third bigger than its German cousin and will boast an airy high ceiling so that the acoustic volume can handle a full orchestra when necessary.

After two years in which culture vultures have spent too much time pent up in their homes, the venue will offer attractions on most nights, especially during warm summer months. Pedestrians emerging from a new Metro station will encounter the three-story dance building first, where a large ground-floor studio will bring the joys of athletic movement to the street. The crowd, in turn, will bring energy and enthusiasm into the concert hall, which will be culturally and physically connected to both the dance building and what could one day become Gehry Street.

This is a heart-warming architectural project that speaks to post-pandemic needs and offers much-needed artistic 'therapy' for artists and audiences who had to experience the pain of empty stages and reduced artistic expression. The Colburn Center, which should host its first performances in 2025, has its roots in "a passion for both music and community" – both of which are "expressed so beautifully in the design by Frank Gehry," according to Carol Colburn Grigor, Life Chairman Emeritus of the Colburn School.

Read more:

Hip-hop architecture.
Changing the paradigm.
Conserving Cairo's architectural heritage.
Credits: Gehry Partners