American-Jamaican architect Sekou Cooke, one of the Architectural League of New York's 2022 Emerging Voices, will see the first of his accessory dwelling units (ADU) 1s and 2s designs completed in Los Angeles sometime this year.
The ADUs are smaller, independent residential units that will be located on the same lot as an existing standalone home, in response to the rampant housing crisis in LA. Cooke's 950-square-foot, two-bedroom, two-bathroom design can be adapted to a smaller one-bedroom unit or to include an additional half bath, while the exterior finishes can be adapted to reflect the various textures and identities of the city.
The designs were heavily influenced by West Coast hip-hop culture, with twisted forms that recall the spin and scratch of a DJ's records, the head spins and flares of an old-school B-boy, and the spinning rims of a pimped-out 1964 Impala.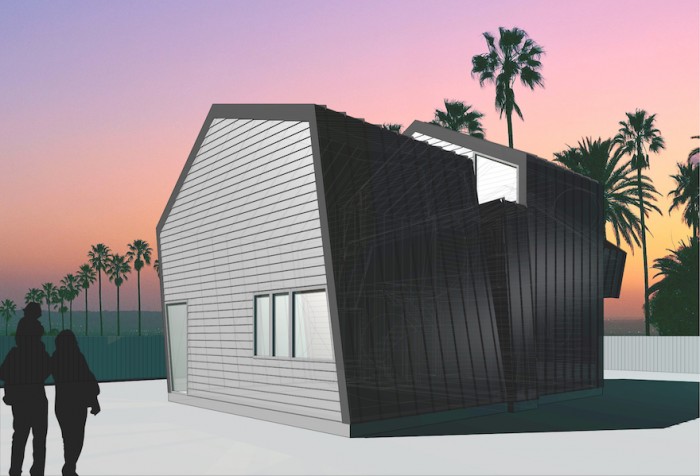 Sekou Cooke speaks to Design Indaba about the ADU project, his inspirations and what's next for him.
1. What can you tell us about the history of the ADU 1s and 2s and how they link the built environment to social justice?
Christopher Hawthorne, the former architectural critic for the LA Times, who is now the Chief Design Officer for the City of Los Angeles, created a programme to commission architects to design standard plan accessory dwelling units (ADUs). He invited mostly LA-based architects to participate, but also included three East Coast practitioners: me, Jennifer Bonner, and SO-IL.
For this design, I was aiming to connect the concept back to some of the research that I've been doing called '3D Turntables' about humanising architectural technology. I experimented with this through a process of scratching or disrupting: hacking products from 3D printers to change the nature of what the 3D printer does – turning it into a kind of musical instrument, like how early hip-hop pioneers turned the turntables into a musical instrument. That research, mixed with some of the ideas embedded in early West Coast's hip-hop attitude and relationship to the city, was the core inspiration for my design. That West Coast hip-hop energy – which is a little bit more laid-back – was really what I was aiming to embody here. An experience of the urban environment that is less like riding the subway and more like riding in a top-down lowrider with spinning rims and hydraulics.
2. How many units are likely to be built in 2022?
One ADU 1s and 2s is permitted to be built in 2022 right now, but it is hard to say how many will be constructed this year or next. We've also had at least 20 or 30 requests for information. The beauty of this project is that it's essentially an open-source design, so the future potential is really open.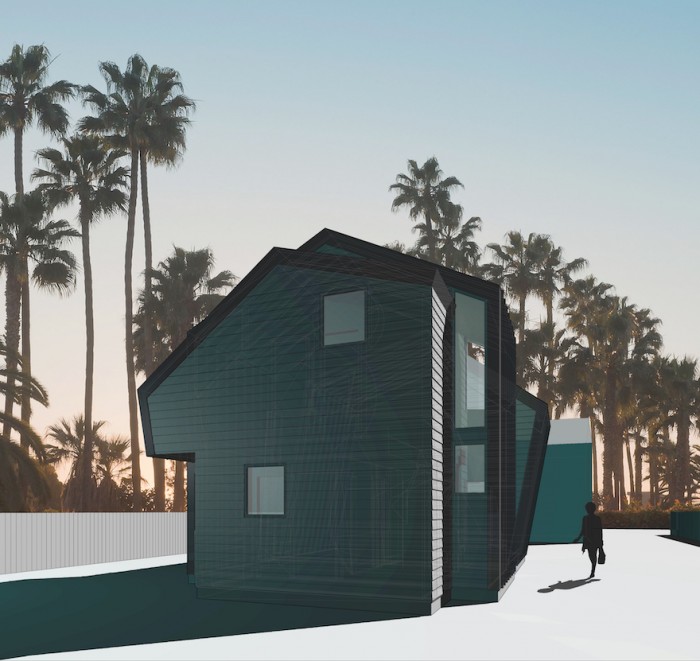 3. What is next for these ADU 1s and 2s? How about bringing the concept to South Africa?
The first will be built this year and from there, hopefully, there will be multiple builds – not only across LA, but potentially in other West Coast cities that have similar ADU programmes, like Seattle or Portland. Or even in other parts of the world. There are also people interested in adapting the design for different purposes or different scales or different sizes. Once the first prototype is built, we'll have a lot more insight into the future.
As for South Africa, this design might become a very different thing because the context would be different. And I would want to rethink it and adapt to that context, instead of just making a replica of something that was designed for a very specific place. But it would be so exciting to design for South Africa!
4. When will the first unit be built, and where will it be located?
The first unit is set to be built in Los Angeles this spring – more details on that soon!
Read more:
The Homeless Studio explores how architecture can help address homelessness.
Redesigning cities based on the words of hip hop greats.
Rain on me.
Credits: Sekou Cooke