Yasmeen Lari is not only recognised as Pakistan's first female architect, she worked as one of the region's leading architects for forty years.
Lari trained in the UK and opened her practice in Pakistan at the age of 23. She retired in 2000 to turn her attention to humanitarian projects, such as aiding the victims of natural disasters in her country, and historical conservation for her UN-recognised NGO, Heritage Foundation Pakistan, with a mission to conserve the traditional and historic built environment of Pakistan, create awareness of the country's rich and diverse historic architecture and art, and promote cultural heritage for social integration, peace and development.
Earlier this year, the Royal Institute of British Architects (RIBA) announced Lari as the recipient of the 2023 Royal Gold Medal. The prestigious award is given in recognition of a lifetime's work to a person or group of people who have had a significant influence, either directly or indirectly, on the advancement of architecture. Describing Lari as 'an inspirational figure', RIBA president Simon Allford said, 'She moved from a large practice centred on the needs of international clients to focusing solely on humanitarian causes. She has shown us how architecture changes lives for the better.'
Take a look at some of Lari's remarkable projects.
Anguri Bagh social housing
In 1973, Lari developed Anguri Bagh, the first large-scale public-housing scheme in Pakistan. To cater to the specific needs of the residents and address the primary concerns expressed by women in the area when the project was presented, Lari incorporated open-to-the-sky terraces on each level, allowing inhabitants to cultivate vegetables and raise chickens. Drawing inspiration from Pakistan's mediaeval walled cities, the design also featured narrow pedestrian streets and raised walkways, creating a secure environment for children to play.
Finance and Trade Centre
The Finance and Trade Centre in Karachi, developed in consultation with Hungarian-Canadian architect Eva Vecsei, was a representation of Pakistan's growing economy in the late 1980s. While the brutalist project features modern materials and building techniques, Lari also included traditional cooling and ventilation methods to bring fresh air into the vast network of interconnected courtyards, reducing the need for air conditioning.
Pakistan State Oil House
This landmark headquarters for the Karachi-based state-owned petroleum corporation, designed in 1984, features two wings connected by a five-storey-tall atrium clad in reflective glass, a modern façade and panoramic elevators.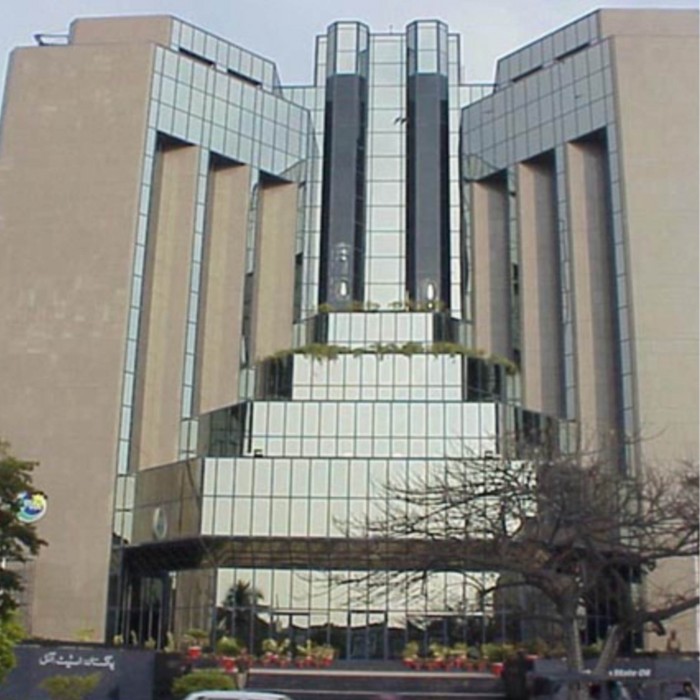 Zero-carbon shelters
After the devastating 2005 earthquake in Pakistan, Lari utilised her expertise to aid affected communities in reconstructing their villages. Employing indigenous methods and materials such as mud, lime, stone and wood, Lari collaborated with local volunteers to impart knowledge on constructing improved and safer structures – a cost-effective and environmentally friendly initiative, with buildings now resistant to earthquakes and floods. By 2014, more than 40 000 of these zero-carbon shelters had been erected in regions impacted by natural disasters.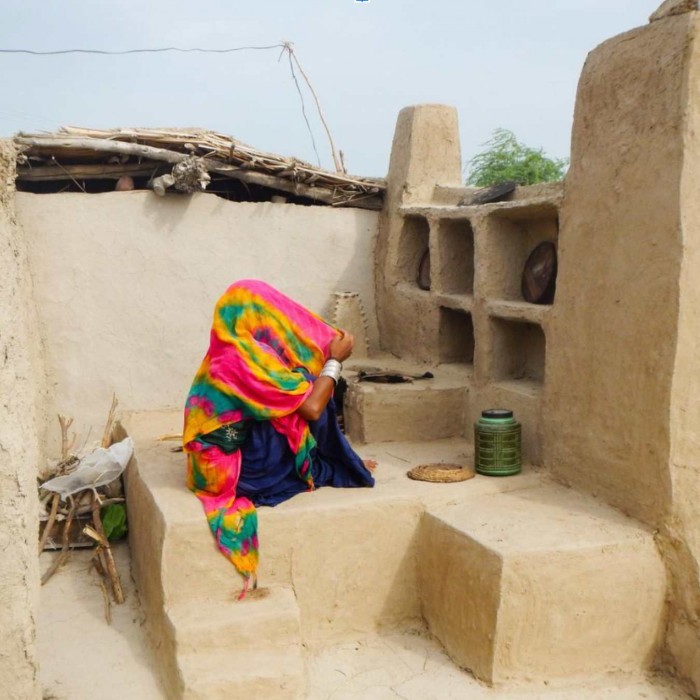 Community centres
Recognising women's need for social spaces outside of the home and yet separated from public areas, Lari has built large community buildings and women's centres in various Sindh villages in Pakistan. The structures, which are often made of cross-braced bamboo frames filled with mud, are also a response to the rising threat of climate destruction, as Pakistan ranks among the top ten climate-impacted countries. Where the flood risk is high, the structures are built on stilts, providing a safe shelter during high waters.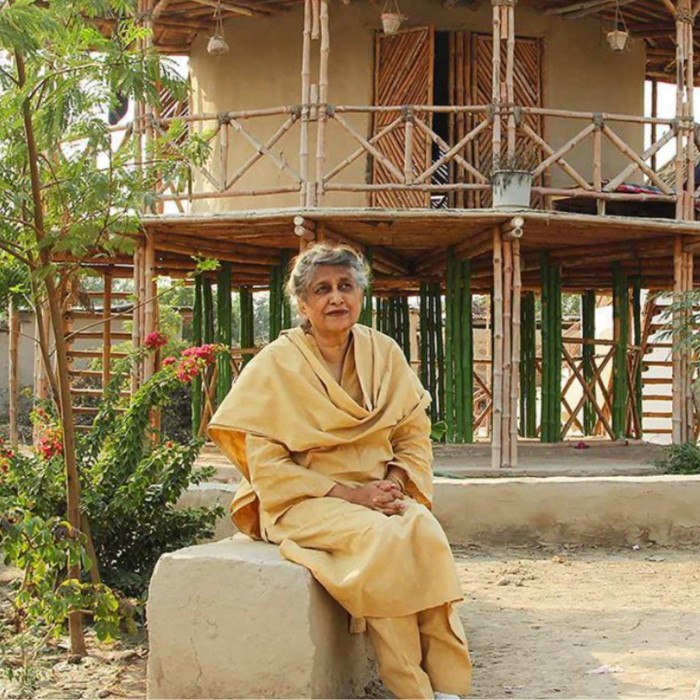 Read more
Photographs: Yasmeen Lari, Heritage Foundation Pakistan.