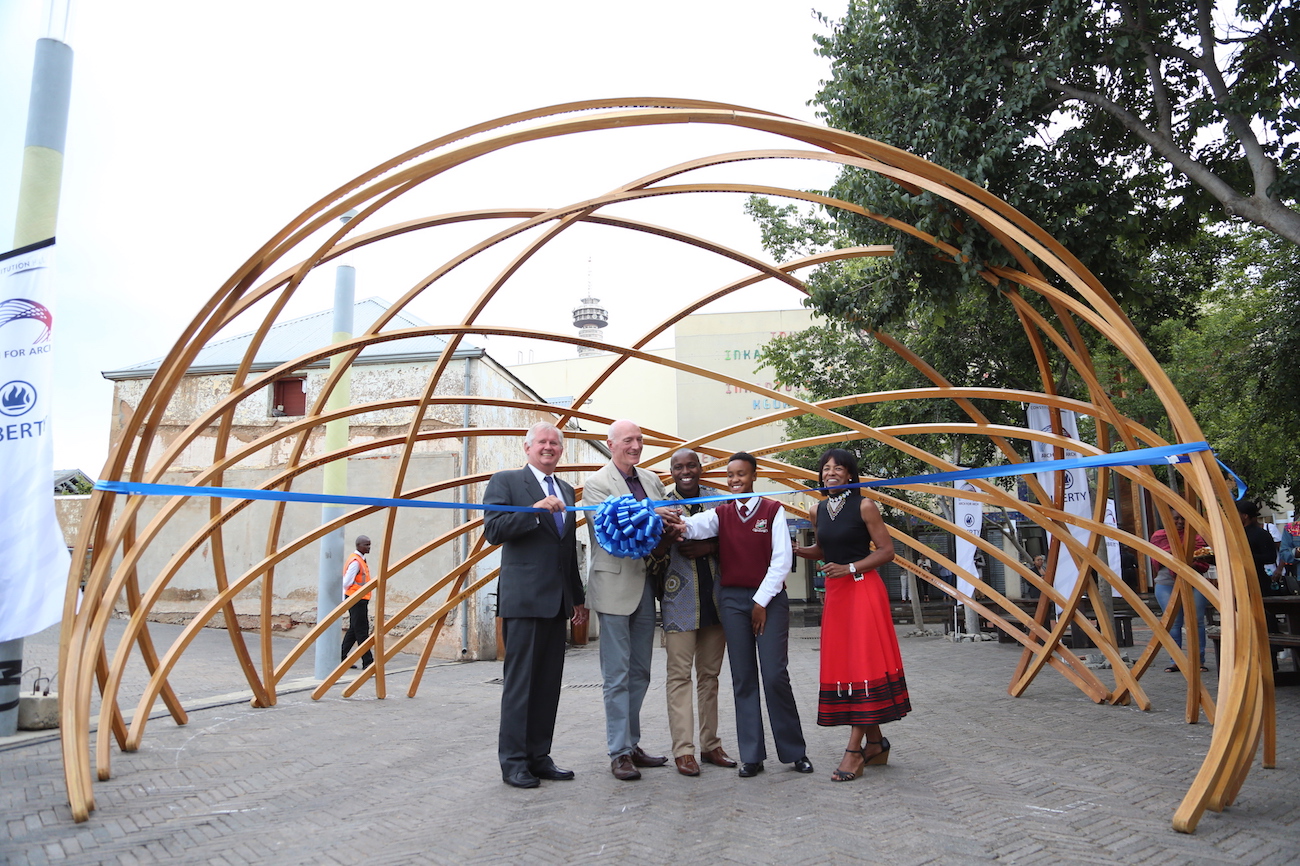 On December 10, Constitution Hill celebrated the 21st anniversary of the South African Constitution. The momentous occasion was marked with a ceremony attended by the likes of Albie Sachs, Cheryl Carolus, and women's rights activist Joyce Seroke - an event that also marked the installation of a second Arch for Arch at the historical site.
Part of Design Indaba's Arch for Arch project – which saw the creation of an architectural tribute honouring both Archbishop Desmond Tutu and our nation's exceptionally progressive Constitution – the installation at ConHill, the site of the Constitutional Court, follows the unveiling of its sister arch located outside St. George's Cathedral in Cape Town.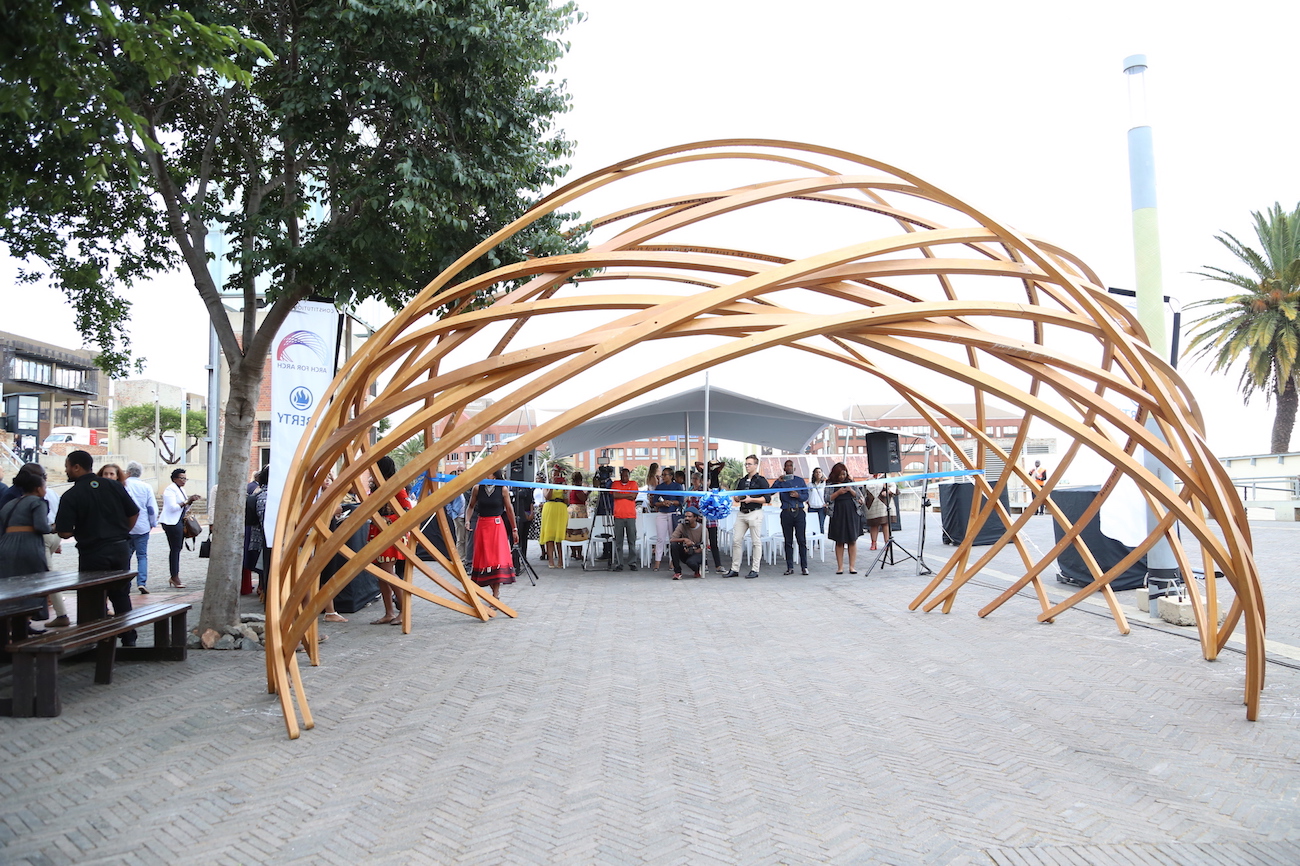 Consisting of 14 individually arched beams of wood (bent by Croatian boat builder Dario Farcic), each of which signify a line from the Constitution's preamble, the structure was created by co-founder of Norwegian architecture firm, Snøhetta, Craig Dykers with support from Thomas Chapman of Johannesburg's Local Studio. The project was completed with the generous help of Design Indaba sponsor Liberty.
A symbol of Tutu's strength and resilience as well as a reminder of the value of the Constitution, the Arch for Arch is a celebration of the strength and resilience of humanity and a reminder of just how far our young democracy has come.
To learn more about the Arch for Arch project, be sure to check out six episode series documenting this remarkable journey.
Watch the Talk with Craig Dykers
Talks
• Duration: 00:51:55
•
22 Sep 17