The 2022 edition of Dubai Design Week, which took place at the Dubai Design Districts and several other locations across the city, was angled towards a more sustainable future under the theme "Design With Impact". The six-day programme included a range of installations, workshops and exhibitions in architecture, product design, interiors, multimedia and graphic design.
Dubai Design Week, which is held in strategic partnership with Dubai Design District (d3), brings together the best of both international and regional design. The festival also placed heavy emphasis on the growth of regional design and the local creative community.
These are some of the stand-out exhibitions from the 2022 edition of Dubai Design Week.
d3 Architecture Exhibition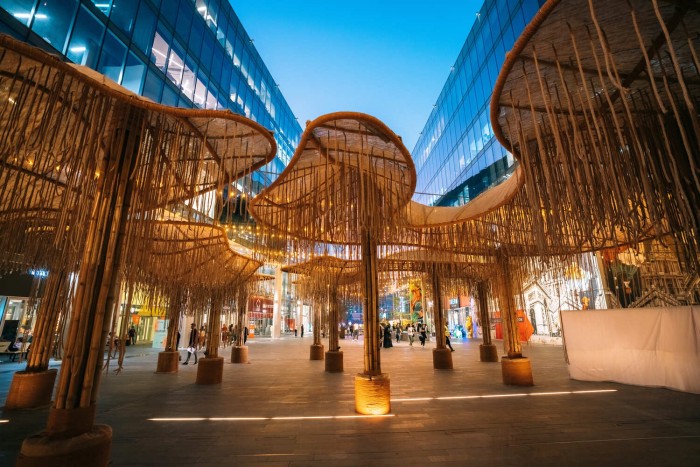 The d3 Architecture Exhibition showcased eight architectural works from both international and regional firms that demonstrate that the innovation of sustainable materials and design combined can have a positive impact on the environment.
Installations included in the exhibition included 'Once Upon A Forest' by OBMI, 'The Musical Ring' by Sharabassy Built Environment Studio, 'From the Dunes & Trees' by ARDH Collective, 'KIN' by FADAA Space, 'How much does your debris weigh?' by Quartz, 'Al Gargoor'by Sara Alrayyes, 'Palm Renaissance' by Shema John and Murgan A, and 'Dewan Metaverse Dome' by Dewan Architects.
'Once Upon A Forest' by US-based OBMI aimed to combine sustainable design with the preservation of UAE's natural landscape — specifically mangrove forests, one of the landscapes found in the UAE.
Let's talk about the weather!
Featured at Dubai's Design District, Beirut-based design studio Bokja's latest installation titled "Let's Talk About the Weather" uses craftsmanship to provoke conversations around pressing topics like Climate Change that face our entire species.
The boxing ring with a central punching bag welcomed onlookers to enter "the ring of life" and confront our most urgent issues, be it 'the environment, catastrophes, heartbreaks, and calamities'. Participants received strips of ribbon to write down their answer to the question: "What anguish drives your anger?"
Degrees of Love in Arabic Language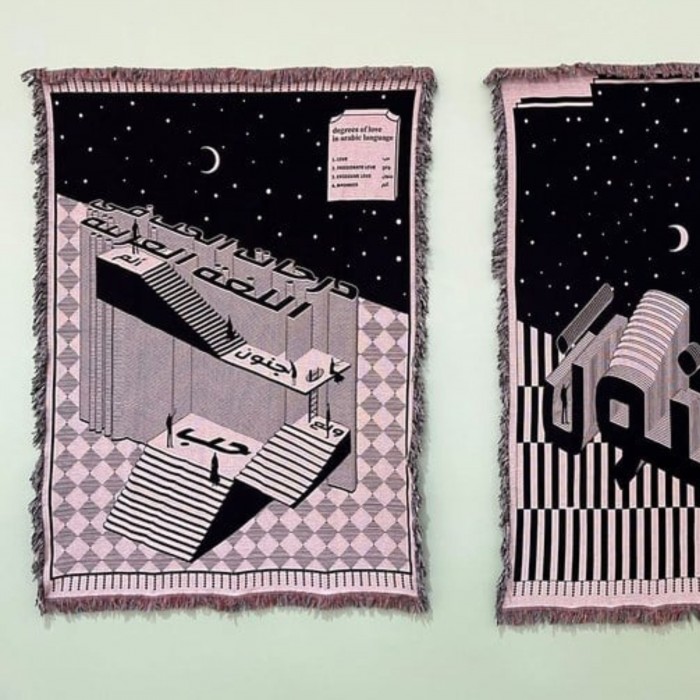 As part of the UAE Designer Exhibition, designer and graphic artist Zena Adhami created a pair of hanging rugs inspired by love and Arabic typography.
According to Dr Fatima Mernissi, a sociologist, writer and one of the most prominent Islamic feminists, there are over 50 words for love in Arabic. With these black and white rugs, Adhami explores the various degrees and kinds of love in Arabic, including wala'a (passionate love) and junoon (excessive love) and alam (madness).

Read more
Dubai Design Week highlights the best in student innovation
Must-sees at Expo 2020 Dubai UAE!
Credits: Dubai Design Week