Dutch Design Week presents work and concepts from more than 2 600 designers from across the world to hundreds of thousands of visitors across various locations in Eindhoven. The event, comprising exhibitions, lectures, prize ceremonies, networking events, debates, and festivities, focuses on experimentation, innovation, sustainability, and the future of design.
Miriam van der Lubbe, Creative Head of Dutch Design Week 2022, announced that the theme for this year's edition is titled 'Get Set', highlighting a shift in mentality to action that is deeply rooted in listening to the design community. The two ambassadors for the 21st edition of Dutch Design Week, Marjan van Aubel and Formafantasma, were also announced.
Formafantasma, an Italian and Netherlands-based design studio founded by Andrea Trimarchi and Simone Farresin in 2009, are former Design Indaba Conference speakers, whose work explores the relationship between the built and natural environments.
Take a look at some of the standout exhibitions we're looking forward to at Dutch Design Week 2022.
Arabidopsis Symphony
The immersive Arabidopsis Symphony exhibition from Fillip Studios employs augmented reality, music, and real-time local data to translate the invisible processes of a plant into an experience for visitors. Dutch Design Week visitors will be able to walk through a field of human-sized plants and experience how environmental changes influence their growth via images and sounds.
Raw Color x Sancal – Link & Loop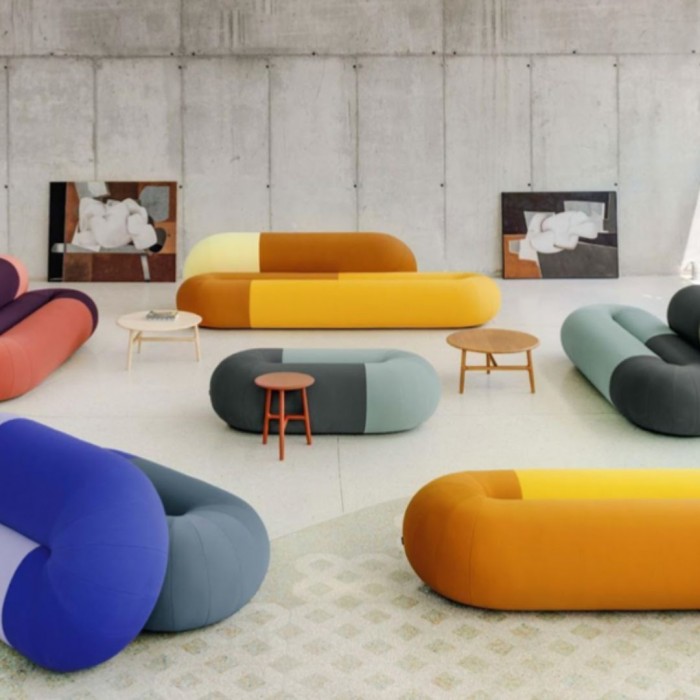 Raw Color and Sancal collaborated on LINK & LOOP, a sculptural furniture collection that challenges conventionalism for resting and socialising. Inspired by chains and loops, the collection is filled with softly rounded geometric shapes in thirteen semi-translucent woolen fabrics that have been dyed with bright, natural colours.
The Reef Series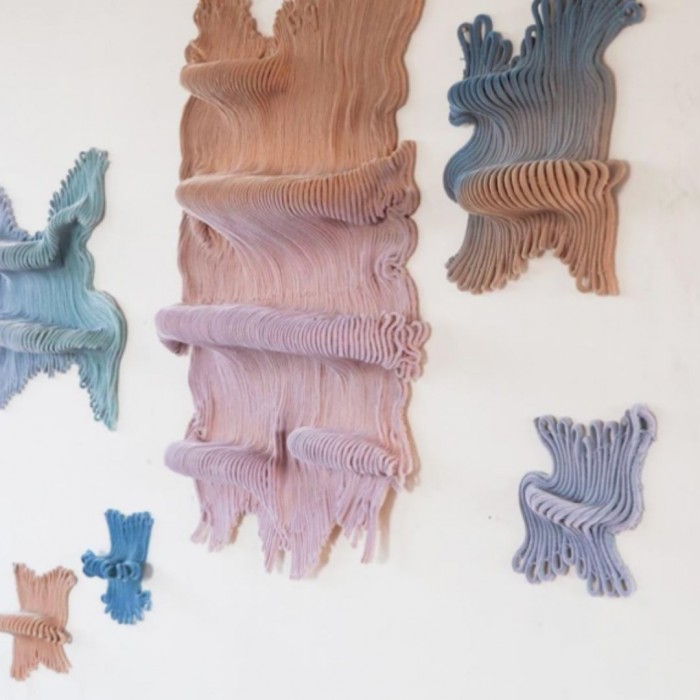 Canadian designer Sarah Roseman is exhibiting The Reef Series, an underwater-inspired shelf series that explores textile materiality. The Reef shelf series uses a unique knitting and casting process to create warm tactility with a brightly coloured fuzzy flocked coating evocative of coral reefs.
Dish the Dirt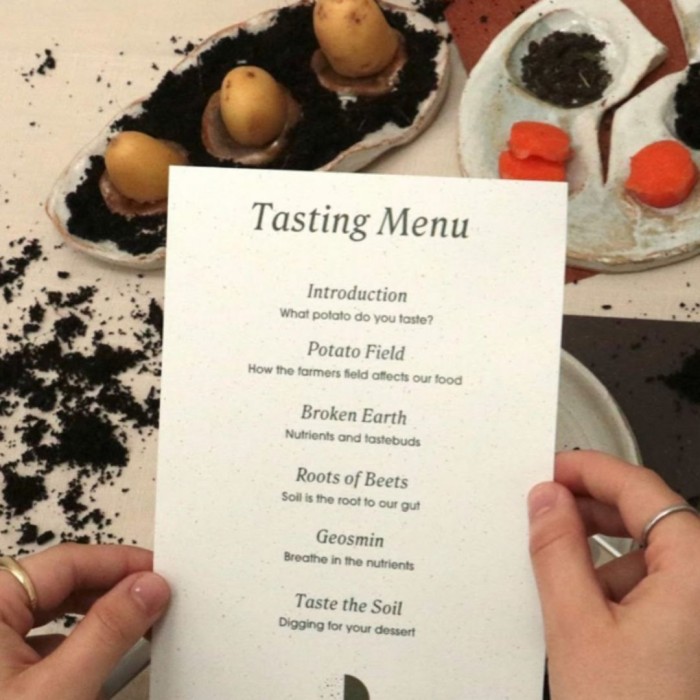 Dish the Dirt is an eating experience that connects people to food and the soil it is grown in through multi-sensory dining. Over a six-course tasting menu, diners will experience different sensory elements that evoke the soil's smell, taste, sound and feel. This experience is designed to empower people with the knowledge of why our living soils are essential, how farming affects them and how the food we eat can have an enormous impact on them.
Find the full Dutch Design Week programme here.
Read more:
Our Dutch Design Week 2021 highlights!
Studio Formafantasma on words as a tool for design.
Credits: Dutch Design Week