Dutch Design Week, the biggest design event in Northern Europe, took place from 16-24 October 2021 in over 110 locations across Eindhoven, a city in the south of the Netherlands. The event, comprising exhibitions, lectures, prize ceremonies, networking events, debates, and festivities, focuses on experimentation, innovation, sustainability, and the future of design.
Dutch Design Week is also known for showcasing and assisting with the development of young talent – and here at Design Indaba we collaborate on antenna, a survey of global graduates who address the UN's Sustainable Development Goals.
Dutch Design Week's theme for 2021 was The Greater Number, which explores human consumption and humanity's addiction to growth. We look at some of the standout moments from this important event.
Material Meetings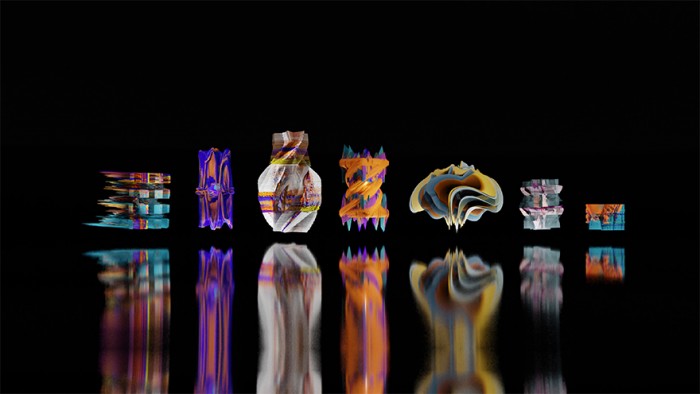 The exhibition Material Meetings was held by 20 recently graduated design students from the Swedish School of Textiles, who shared their Bachelor and Masters graduation collections. Their textile pieces challenge the boundaries of textile thinking and techniques while demonstrating the broadness that can be achieved through the profession. The collections show recurrent themes of bio-design, inclusiveness, challenging beliefs and traditions.
FLORAL LAB by Sari Rikken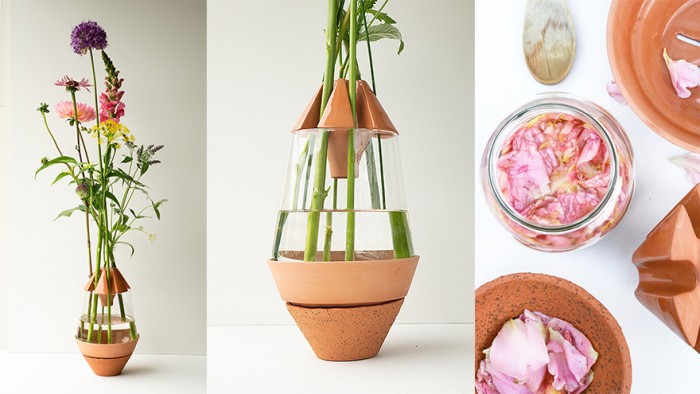 FLORAL LAB re-evaluates the life cycle of a flower and the loss of its initial value by exploring the harmful effects of its mass production by the flower industry. Rikken looks at alternative ways to produce flowers, creating a modular vase that prepares flowers for multifunction including culinary, medicinal, and cosmetic purposes.
Green Future Club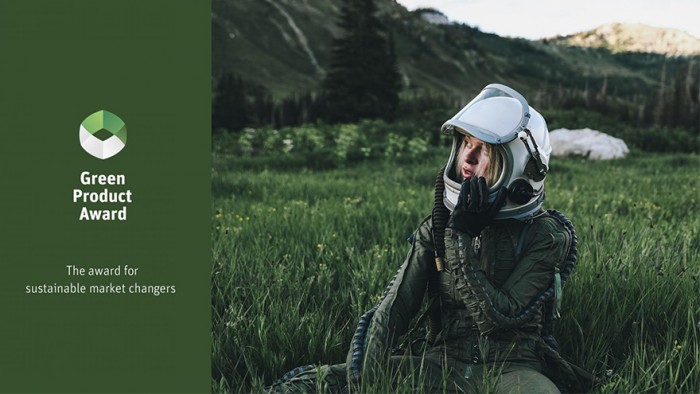 Green Future Club is a non-profit organisation known for "designing the future". It's a platform for established companies, start-ups and students aiming to contribute to a future of more sustainable products. At Dutch Design Week 2021, the NPO unveiled its global network of exemplary companies, designers, and students who are making ground-breaking innovations in the sustainable development of goods, services, and materials
Piet Hein Eek
Dutch designer and former #DI Speaker Piet Hein Eek's eponymous studio showcased an array of new collaborations and works from young, up-and-coming designers. This includes A Simple Machine by HEIJLTJES + AKKAYA, The Illusion of Stability by Anna van Eck, and Water and Light by JO Studio.
A Simple Machine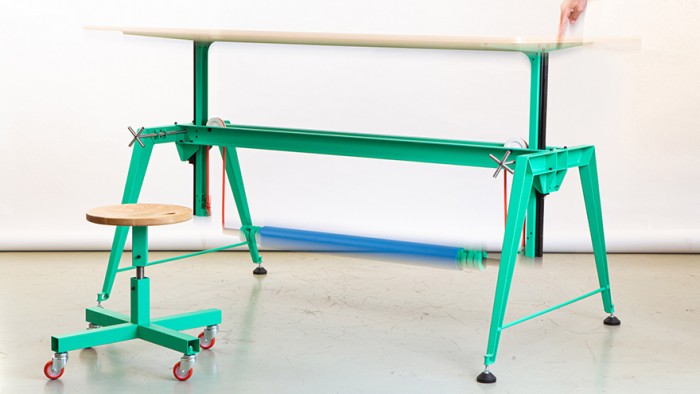 A Simple Machine by HEIJLTJES AKKAYA is a series of objects that integrate physical activity into the workplace. Desk_1 and Stool_1, which were presented at Dutch Design Week, form a human-powered sit/ stand work spot for the shared office or home office. This aims to disrupt static work environments by allowing for simple movement, combining ergonomics and engineering.
Anna van Eck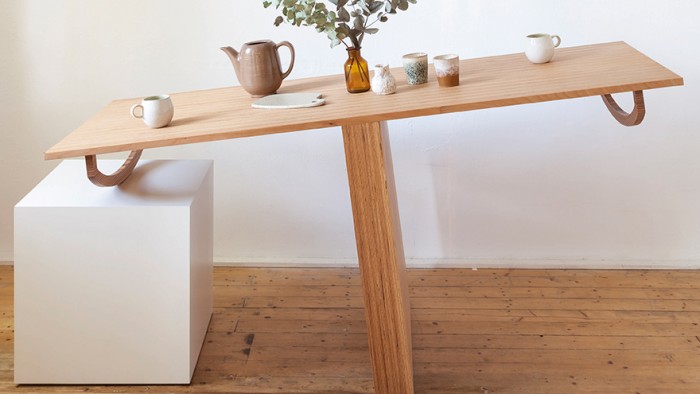 Anna van Eck's Illusion of Stability pushes the boundaries of product design and encourages viewers to question and reflect on their comfort zones. It allows them to think about how they would react should their familiar objects become destabilised. This represents the times we are living in, and how we often have to rethink our unconscious learned behaviour. Additionally, the collection represents the discomfort humans feel when presented with new ways of thinking and how we can create positive change beyond our personal comfort.
JO Studio 'Water and Light'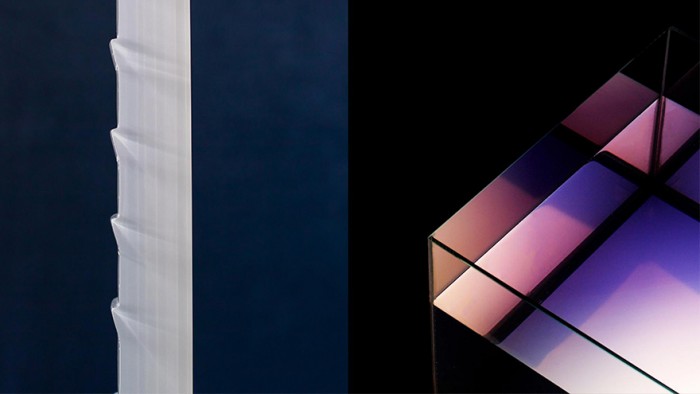 This body of work sees two separate projects exploring water and light in a mutual fascination and brings natural phenomena together through design. Jeffery Cats' water project was inspired by his fascination for the sea and its fluctuating appearance. This resulted in his interactive installation whereby water is visually manipulated. Bo Vesseur's light project focuses on how to make light visible in material, and capturing the light.
DDW Talks: Sustainable Products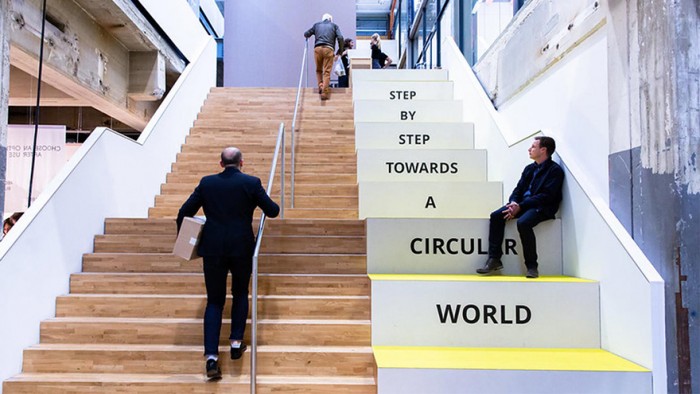 Dutch Design Week held a range of talks relating to sustainability, recognising that design is partially to blame for the over-abundance of products in our lives. These talks explored which materials and crafts will help us build a better future by going back to the drawing board. This includes making more natural, sustainable, circular, and meaningful objects.
antenna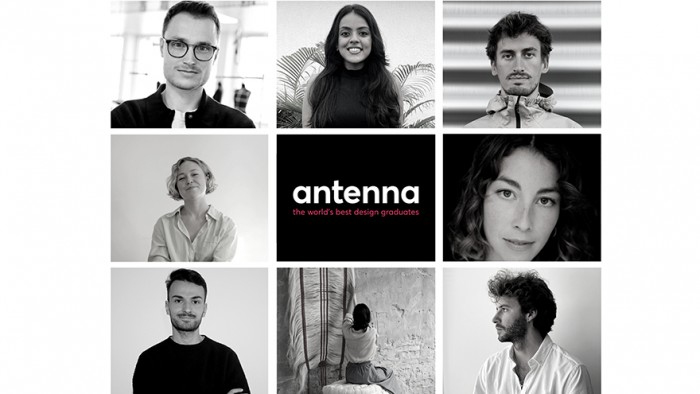 Of course, we have to give a nod to antenna, a collaborative initiative by Design Indaba and Dutch Design Week that showcases the world's best design graduates. Each year, a new crop of graduates present their innovative design solutions to the pressing issues our generation faces. Discover more here about the initiative and the 2021 projects here.
Credits: Dutch Design Week
Read More:
Timothée Mion presents his project for cleaning up space waste at antenna 2021.
Design Indaba founder Ravi Naidoo appointed ambassador for Dutch Design Week 2018.