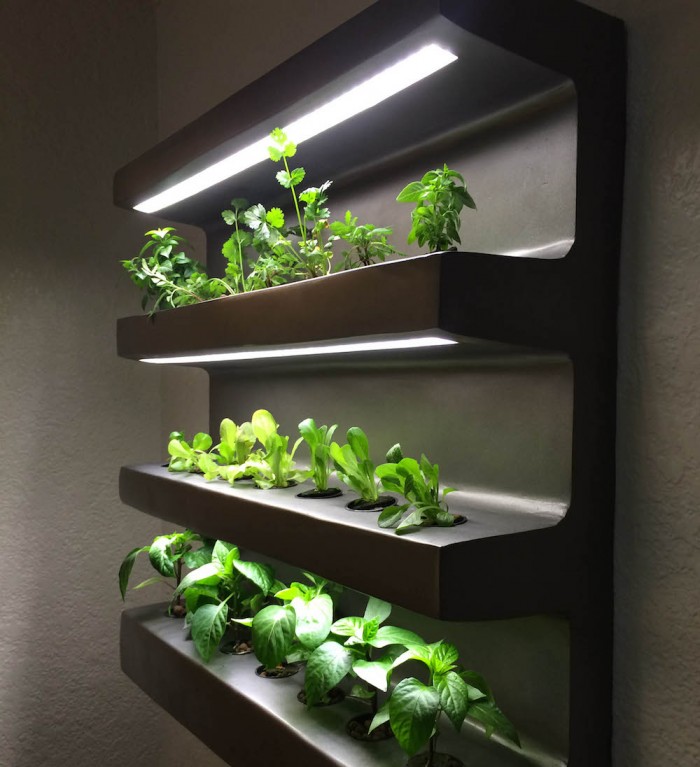 edn planter
Imagine a world where everyone grew their own vegetables instead of buying them pre-packaged from supermarkets. Edntech is a company that envisions a sustainable future with its innovative indoor gardening designs. One such design is edn – a hanging planter designed to guide users through the vegetable-growing process at home.
Edn is accompanied by an app, which links up to the planter to provide users with information relating to the growth of their vegetables gardens. Through the technology, users are taught how to identify the steps of germination and when the vegetables are ready for picking.
The planter comes in the form of a modern, three-tiered shelving unit with space for 21 herbs or vegetable plants. To activate the automated growing system, the user chooses a selection of plants, logs his or her choice into the companion app, and makes sure the built-in water tank is fill. The gardener will be notified, via the app to replace the nutrients supply.
The product has not yet been released onto the market as it is still in prototype phase, but Edntech expect to officially launch edn in July 2016.