Initiated by design titans Design Indaba and Dutch Design Week, antenna presents the best international graduate projects that aim to solve today's most pressing dilemmas. antenna 2021 takes place from 16-24 October 2021 in Eindhoven.
Every year the passion and energy of antenna's emerging designers leaves audiences inspired, and 2021's roster is set to be no different. From combatting the mountains of waste created by PPE in hospitals, to preventing unnecessary food spoilage and how to reclaim New York's abandoned subway lines, antenna gives these innovative thinkers a loudspeaker with which to share their projects and garner support for their ideas.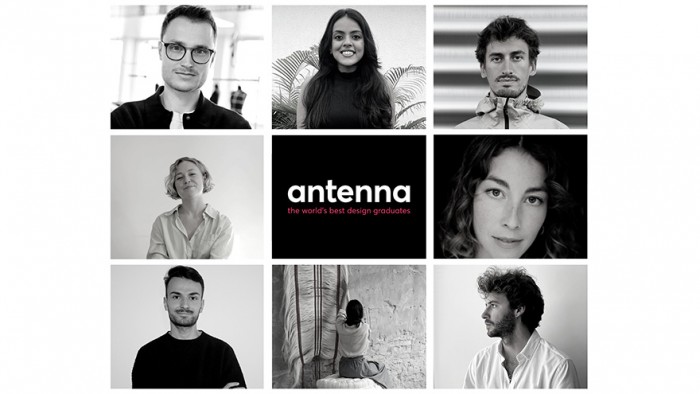 Now in its fifth edition and back to a live format, antenna has become a core part of the annual Dutch Design Week offering. The project brings to the stage a cohort of the best global graduates and has two distinct aims. First, antenna presents new solutions to some of the toughest design problems faced by our generation and second, antenna provides an important platform for emerging designers with exceptional ideas.
Curated by leading design platform Design Indaba, antenna 2021's eight participants will present projects that tackle the challenges we face across sustainability, democracy, education, and poverty. Each responds to at least one of the United Nation's Sustainable Development Goals (SDG).
The SDGs form a blueprint that has underpinned the programme since its inception in 2017. The designers chosen for the event offer alternative solutions to problems of food waste, spatial planning, communication, poverty, equality, textile waste and healthcare.
These designers share a message of optimism and enterprise; they remind us to strive to make positive change and reveal where we can use design to have significant impact on society and the environment. The COVID pandemic has highlighted many systemic problems to governments and individuals. Now more than ever we need proactive thinkers to lead the charge with a vision for cleaner environments, safer societies, and brighter futures.
This year's antenna speakers interrogate the lifespan of products from the natural fibres that create them all the way to the recycling and decomposition processes that unmake them. They also look imaginatively at the urban and astral spaces we occupy – considering greenery in cities, forgotten transport networks, and even space waste. The solutions presented on the antenna stage highlight where tech can enhance design and where tradition can inform the future.
ECAL graduate Benjamin Bichsel has created surgical scrubs made of biodegradable material in an attempt to combat the issue of textile waste created in hospital environments. His project Cima turns mountains of potential medical waste into fertile soil.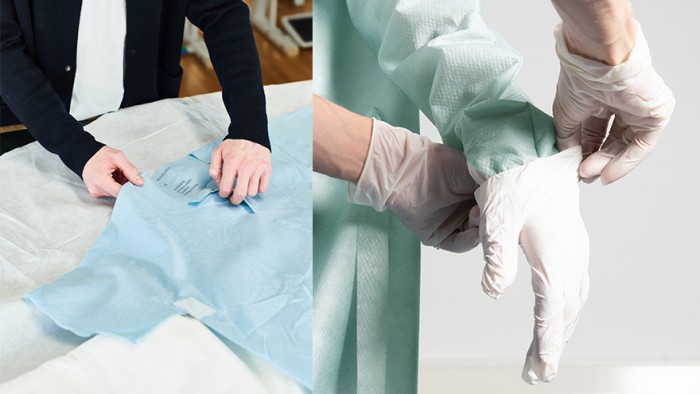 City within a City is KRVIA graduate Anandita Ayesha Rangarajan's endeavour to use architecture as a means of political and social critique. It is a commentary on ghettoisation and spatial segregation in cities. She speculates the future of a ghetto by inverting conditions of confinement, freedom and social exclusion. The idea of a self-built, voluntary exclusionary periphery is tested through an architectural proposal.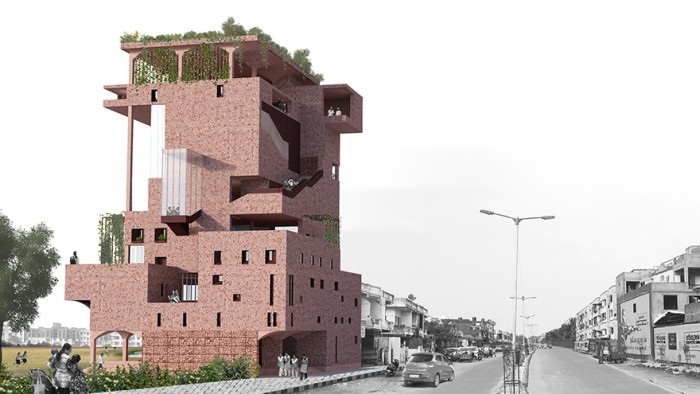 Rosana Escobar's project Unravelling the Coffee Bag uncovers the hidden stories behind woven sacks that coffee moves around the world in. She found that these bags carry not only a product, but also a whole social network in Columbia. She unravelled the yarns both literally and metaphorically to understand the complexity and lifecycle of these natural fibres.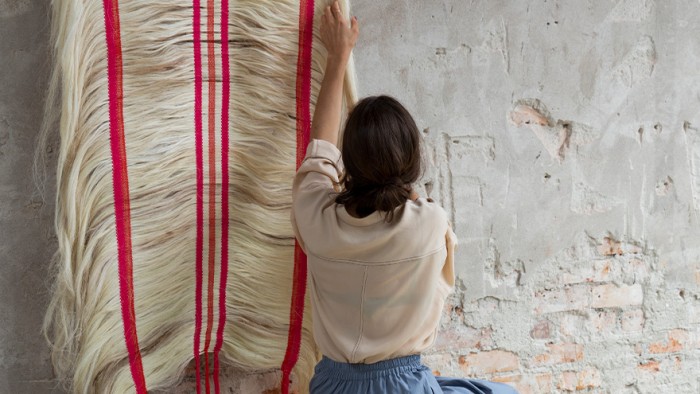 Also looking at the lifespan of objects, Maxwell Ashford's project RUEI-01 investigates how a product's source material can be captured in easily accessible data from the beginning of its life so that when it comes to the end of its life the recycling facilities know what they are dealing with.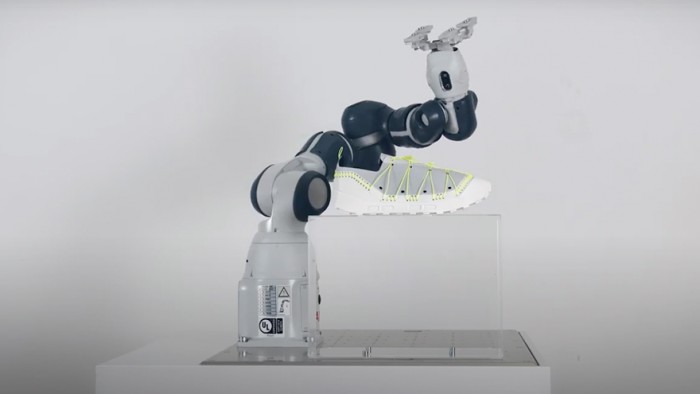 Kim Kuhl's urban intervention Nessi is a fun and effective solution to irrigating the trees around Berlin. Keeping the city green not only has a major positive psychological impact on the city's residents, but also ensures maximum carbon reduction.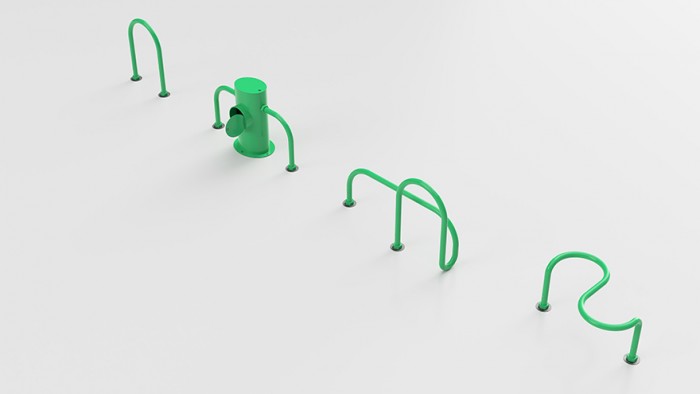 Pratt Institute graduate Pietro Quintino Sella looks at reclaiming New York's abandoned subway lines as spaces for transport, exercise, and play. His project Subline explores the possibility of underground rail-bicycles that make use of disused routes running under Manhattan. The wheels of the bikes act like train wheels, hugging the tracks and following the old subway lines through the belly of the city. Sella also designed a subterranean sidewalk that captures kinetic energy to generate its own light. With its mix of play and practicality, Subline encourages city dwellers to stop thinking about the destination and start thinking about the journey.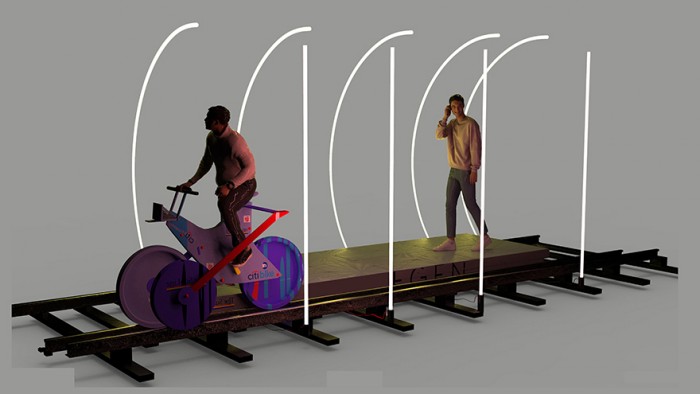 Vorkoster/Taster is UDK Berlin graduate Kimia Amir-Moazami's solution for food waste. Her pH-sensitive lids indicate when the food inside begins to spoil, helping ensure that food is consumed before it's too late. The Vorkoster system not only replaces inaccurate use-by labels, but also helps us move towards a packaging free future.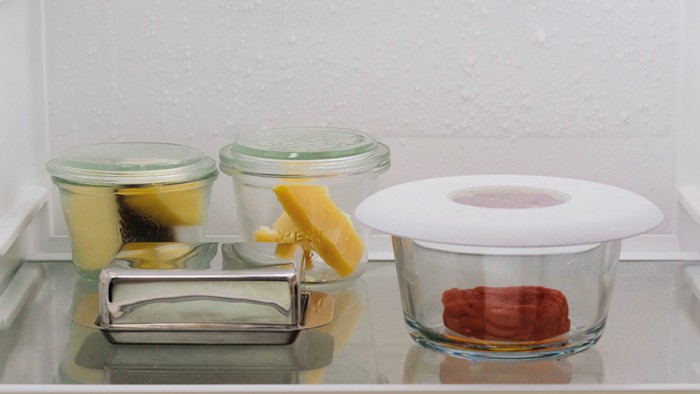 Looking to the stars, ECAL's Timothee Mion addresses the often-ignored problem of space waste management by attempting to tackle the threat of manmade space debris floating in the earth's orbit. The CSTM.01 tool helps clean up space to protect functioning satellites and expensive space equipment. These processes of co-designing, customisation, design democracy, participation, and hacking existing systems are highly important themes in contemporary design.
Following last year's virtual edition of Dutch Design Week, this year Eindhoven will play host to a myriad of live events including the hotly anticipated antenna. Through its annual global scan of design graduates and many other projects, Design Indaba upholds its commitment to promoting design for social impact, for justice and for the greater good.
The antenna segment of the Dutch Design Week will be broadcast to a global audience via DDW television. In addition to the presentation of their projects, each designer will be given a virtual 'room' on the DDW website where visitors can interact with them and learn more about their impactful projects.
Read more:
#antenna2020 Interview: Ricky Stoch.
Meet the young innovators at antenna's first exhibition.
With great design comes great responsibility: antenna 2020 looks to the future.