Architect Anandita Ayesha Rangarajan's undergraduate thesis, deals with practices of social exclusion that have led to ghettoisation in the city of Ahmedabad in Gujarat, India. She received a Design Dissertation citation at the KRVIA for this work, entitled Hate, Space, Ghettos. Hate, Space, Ghettos describes a phenomenon of social and spatial exclusion growing in cities across India today.
The riot-prone city of Ahmedabad, is home to the largest Muslim ghetto in the country. As a result of a series of communal riots after the 1960s, many Muslims in Ahmedabad were pushed out of the city to a new ghetto at the periphery. Here, people from all classes and socio-economic backgrounds live together, much like the Jewish ghettos.
While the ghetto faces isolation from the city, its immediate context also creates hostile conditions. In particular, along its northern edge, the Hindu community living there has built a 6m boundary wall to separate themselves from the ghetto. The wall thus becomes a symbol of despair, a lack of identity, and the inability to choose their own space, for a marginalised community in the city.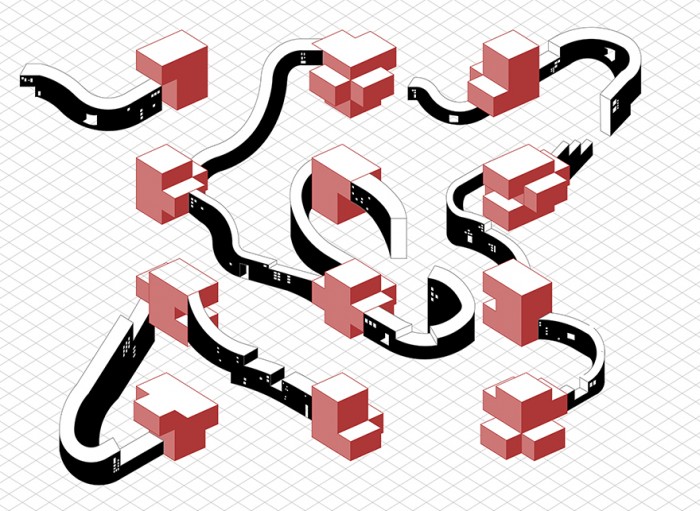 "What if we were to indulge in our megalomaniac love for building walls and borders within cities?" questions Rangarajan. "Only this time, those oppressed in the past use this as a method to create their own city within the city. The loose edges of the ghetto are made tangible by building institutions that are shared between ghetto and city. Defining the edge like bastions of a fortification, these allow for an infill of peripheral housing to develop later."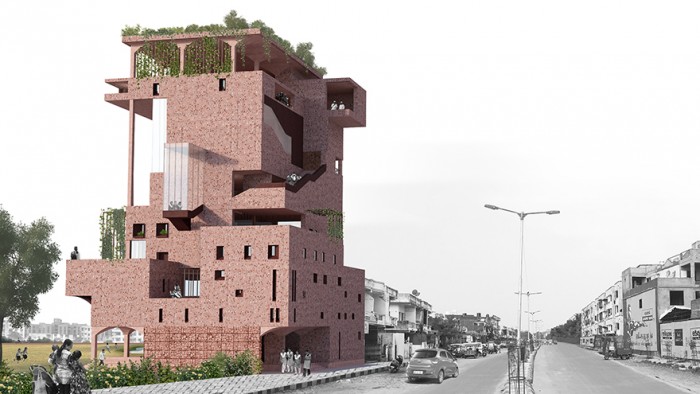 Rangarajan's thesis sees the community moving to the peripheries, creating a large central park (as big as Central Park, NYC). This void is used for recreation, urban farming and infrastructure for self-sustenance. Along edges that are hostile, a fortification gets built, while other edges may never fill the periphery between their bastions.
"This thesis is a thought experiment, a provocation that challenges the social attitudes that lead to extreme segregation in cities by speculating the future of a ghetto. The boundary of the ghetto is imagined as a way of re-inventing the identity of the marginalised while creating opportunity to engage with the city. The provocation thus lies in inverting conditions of confinement, freedom and social exclusion for the ghetto. The idea of a self-built, voluntary exclusionary periphery is tested through an architectural proposal. It does not advocate a definitive future, neither utopic or dystopic, but acts as a mirror merely reflecting urban possibilities," states the architect.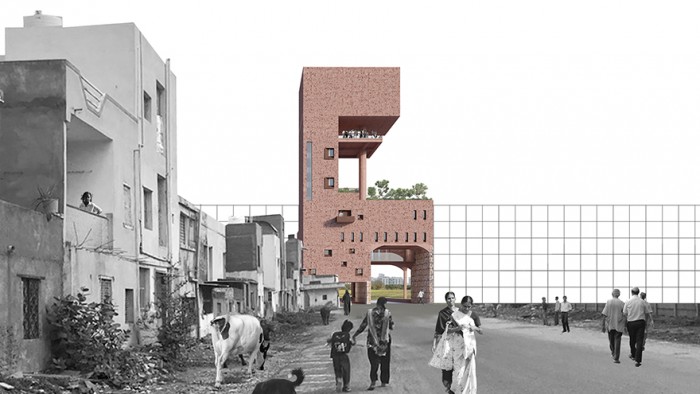 Rangarajan graduated from the Kamla Raheja Vidyanidhi Institute for Architecture and Environmental Studies in Mumbai, India in February 2021 and is currently working as an independent architect based in Ahmedabad. She worked at the Pritzker winning RCR Arquitectes, Spain in 2019 and was a part of an exchange programme with the TU Delft in 2018 that examined housing practices in India and the Netherlands. Troubled by the growing discrimination and social conflict in India today, she is curious about questions of power and spatial politics that influence cities.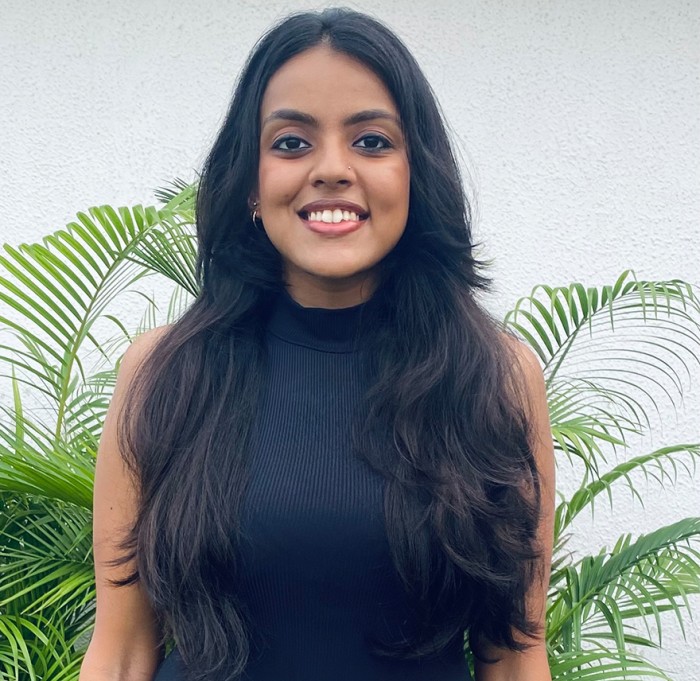 She hopes to work towards building more democratic environments and inclusive spaces through the agency of architecture. Rangarajan is passionate about Bharatanatyam, an Indian classical dance form, which she has been learning for nearly 10 years, and has performed at venues in Ahmedabad and Mumbai. She has recently begun training in Carnatic vocal music as well. She loves to travel and explore new cities through local culture, architectural heritage, and food.
Read more:
Maxwell Ashford presents his robotically recycled footwear at antenna 2021.
antenna 2021 graduate, Benjamin Bichsel tackles plastic clothing waste.