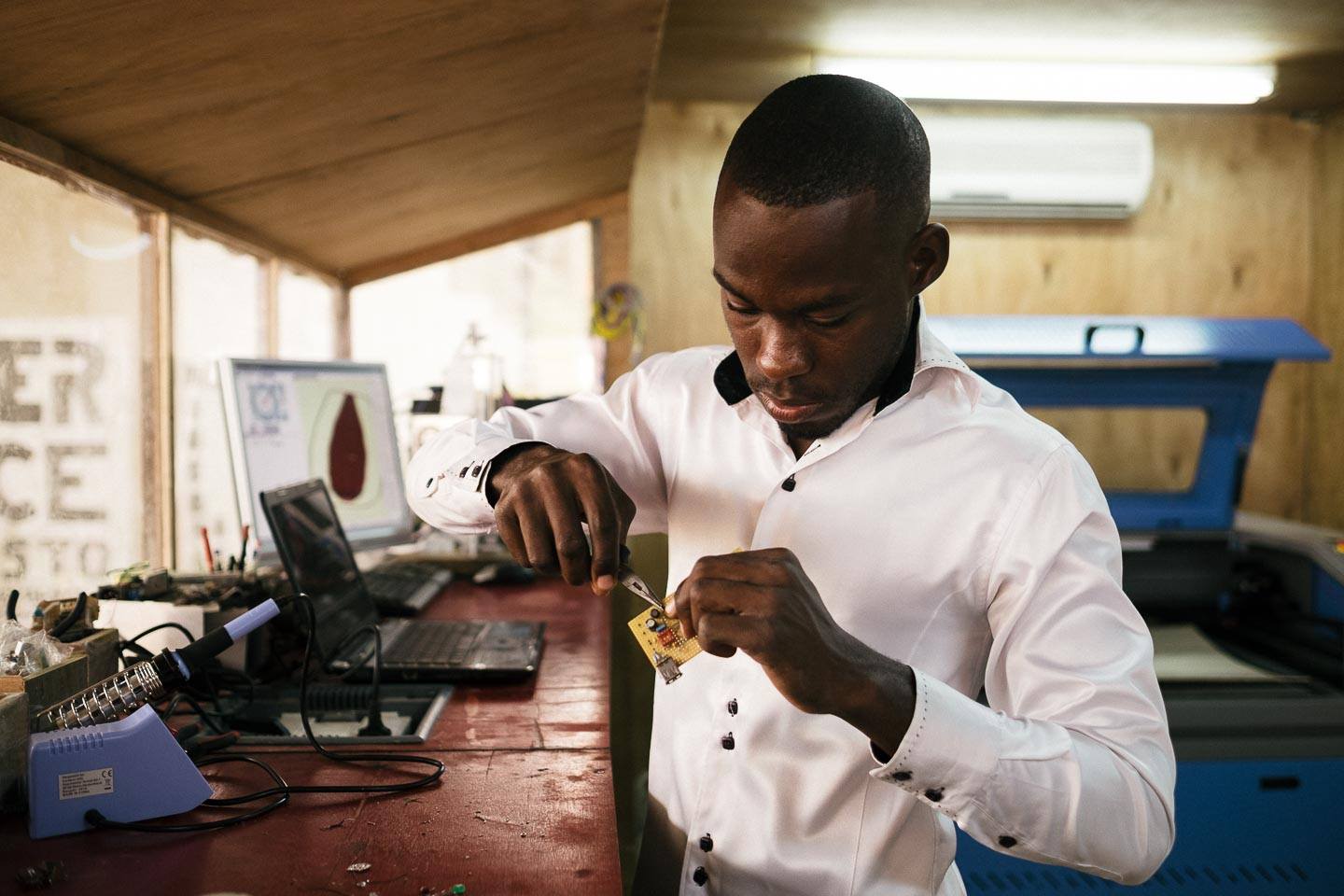 A generation ago, residents in one of Luanda, Angola's largest informal settlements toiled away in the local soap factory. A site of mass production and manual labour, it became a dumping ground following the factory's closure. Then, in 2015, Swiss entrepreneur Jean-Claude Bastos de Morais breathed new life into the space with the founding of Fábrica de Sabão.

The country's first innovation hub, Fábrica de Sabão operates as a vehicle for young people to pursue creative ideas that could impact Angola's – and their own – socio-economic circumstances. Positioned to provide opportunities and a nurturing environment for these burgeoning makers, it is a place for ideas, knowledge transference, and creative experimentation.
"It gets to explore the potential that actually exists here in Angola because, for political reasons, we've been such a closed society for years," creative advisor Lauretta Geraldo tells us of Fábrica. "For those people in this community who don't get the opportunity to be on the internet all day and discover new things, or who don't get the opportunity to travel much, coming into a place like Fábrica de Sabão, they're exposed to things that they could have never imagined themselves being exposed to."
Inside of the building, you'll find office space, exhibition venues and a co-working space. The heart, though, of Fábrica is the Makerspace. Fully equipped with 3D printers, CNC machines, welders and more, as well as being accessible to the public, its aim is to foster an enthusiasm for the practise of urban manufacturing amongst local community members.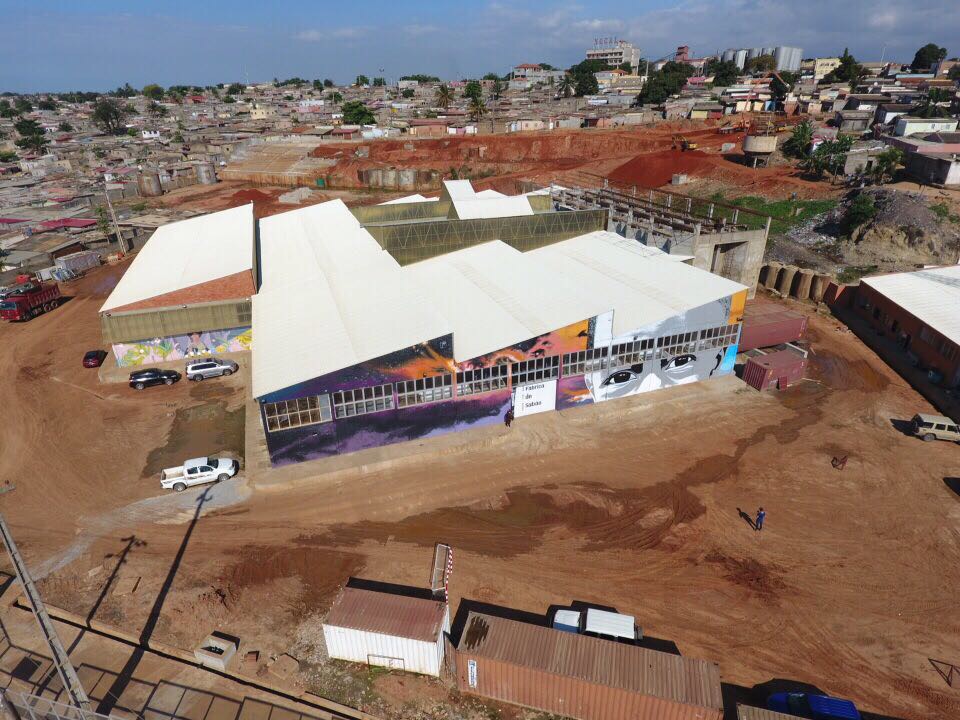 Focused upon hands-on creation, here those wanting to learn gain access to experts who guide these less experienced folk through entire processes, creating everything from furniture and home décor pieces, to tiles made entirely from discarded plastics. They've also recently launched a 'Tinkering Lab', where university students can spend their weekends practising coding or learning how to 3D print.
"Fundamentally," says Geraldo, "the makerspace operates as a production centre with a blend of experts and inexperienced makers trying to reach a common goal."
Fábrica also trains local younger, school-going children in a variety of disciplines; they offer extracurricular mathematics classes, reading workshops, and short courses in computing and engineering. Live music, Geraldo tells us, is one of the best ways to lure them in. "The minute we bring them in with music," she says, "it gives us a chance to show and tell them what else we have to offer. We're really opening doors to new things that weren't possible before in this community."
Cognisant of the economic hardships many families in the surrounding area face, Fábrica requires no cash payment for these learning opportunities. All they ask is that those seeking to participate bring in any plastic bottles they may have. The team at Fábrica upcycle these bottles into polyethylene terephthalate – or PET – which can be used in the production of a variety of products.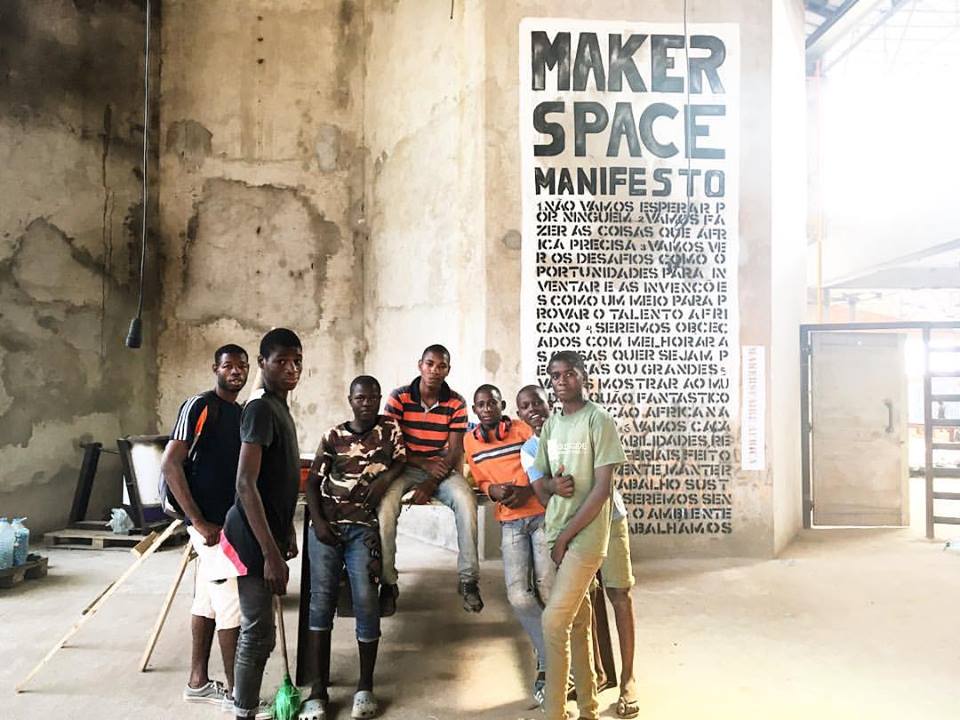 Apart from the value Fábrica offers in the form of education and entrepreneurship opportunities, those who have worked at the hub for a while have also observed how this initiative has helped resuscitate the appeal of purchasing locally designed and produced products.
"We just had a client last week who had placed a whole shipment order from Ikea," Geraldo tells us. "But when she found out that we existed and she came by, she decided to drop everything that she was going to ship in because she found it more valuable to buy something that was locally made. She also saw that the standard of our products was equal to what you could get at Ikea, so in this way, we're contributing to the economic growth of the country."
As if this weren't enough Fábrica is also on the verge of launching a community radio station that will promote upcoming activities and events, and share educational information. Rui Magalhães, a member of the team who oversees the makerspace, sees this as a vital element of their mission.
"One of our main purposes with the radio station," he tells us, "is to spread this mindset that Fábrica has of creativity based on needs. For us it's very important to spread this message to those who perhaps cannot physically reach Fábrica – they can be part of it in this way."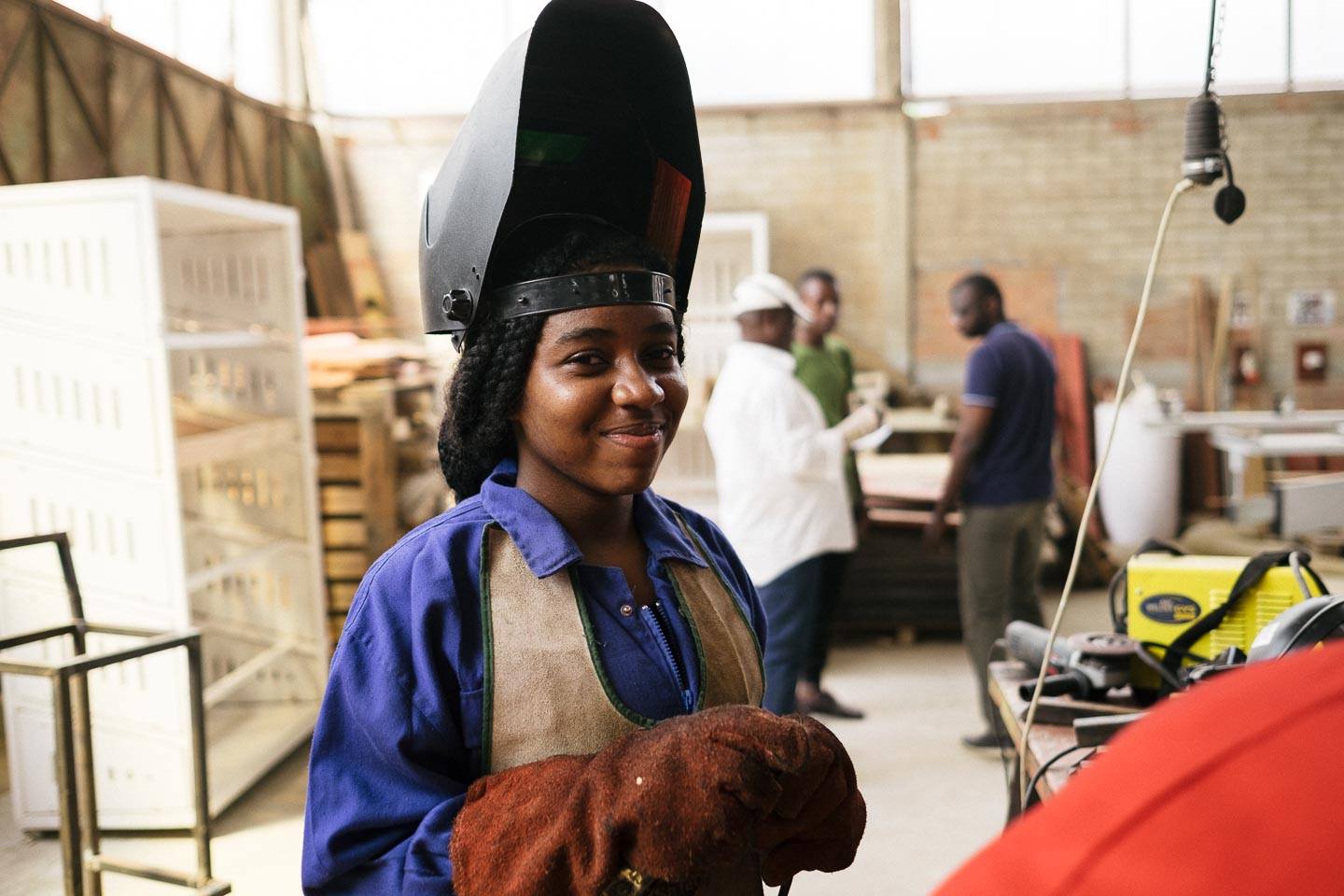 Rousing the spirit of innovation in Angola, Fábrica de Sabão is presenting the country's youth with the chance to participate in the transformation of its creative economy. Their team also express great hope that the concept will spread across Africa; they don't even mind if you pinch their model, as long as it serves its respective community.
"We're here to serve Africa first and foremost," states Geraldo, "and to show that we too as Africans can produce great things."
Read more on innovation and knowledge-sharing.
Brenda Livoi on leading Kenya's largest innovation hub