Korean-born furniture designer Juno Jeon is bringing seemingly ordinary objects to life with his unique furniture series. By designing his pieces to visibly interact and communicate with the movements of their users, Jeon's Alive furniture series creates an exciting and subtle range of living objects that consider our relationship with the object-filled space around us.
"To make objects alive, I decided to use ordinary behaviour/movement of objects as a trigger," Jeon says of the collection. "I didn't want to force people to make a new interaction with objects. I wanted people feel interaction with objects in a very natural way."
One of the range's pieces - aptly called the 'Pull Me To Life' drawer - creates an interaction with the user that mimics a bird ruffling its feathers. When closed, it showcases a raised, somewhat 'spiky' skin. But when the drawer is pulled out, this outer layer gradually flips to reveal a lighter coloured wood. Push the drawer back in and its wooden skin flips back over, as if it were an animal.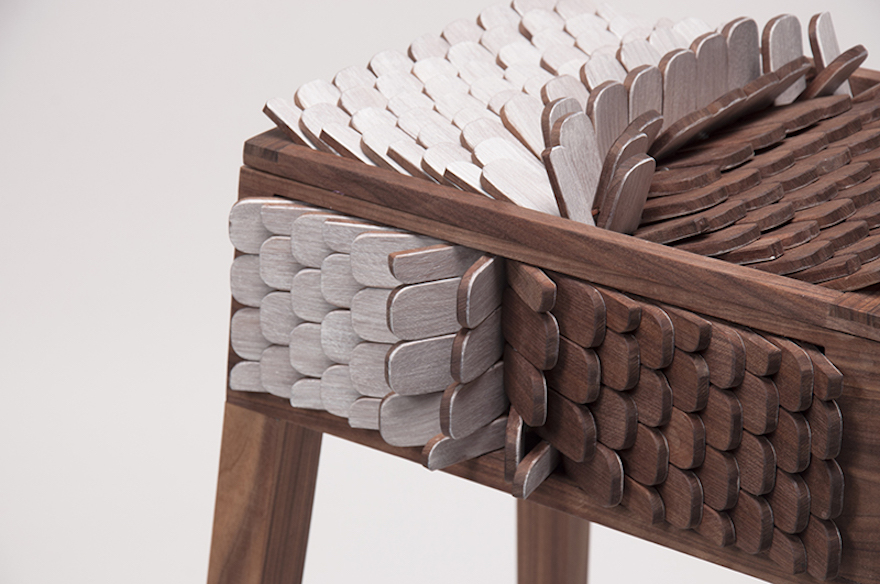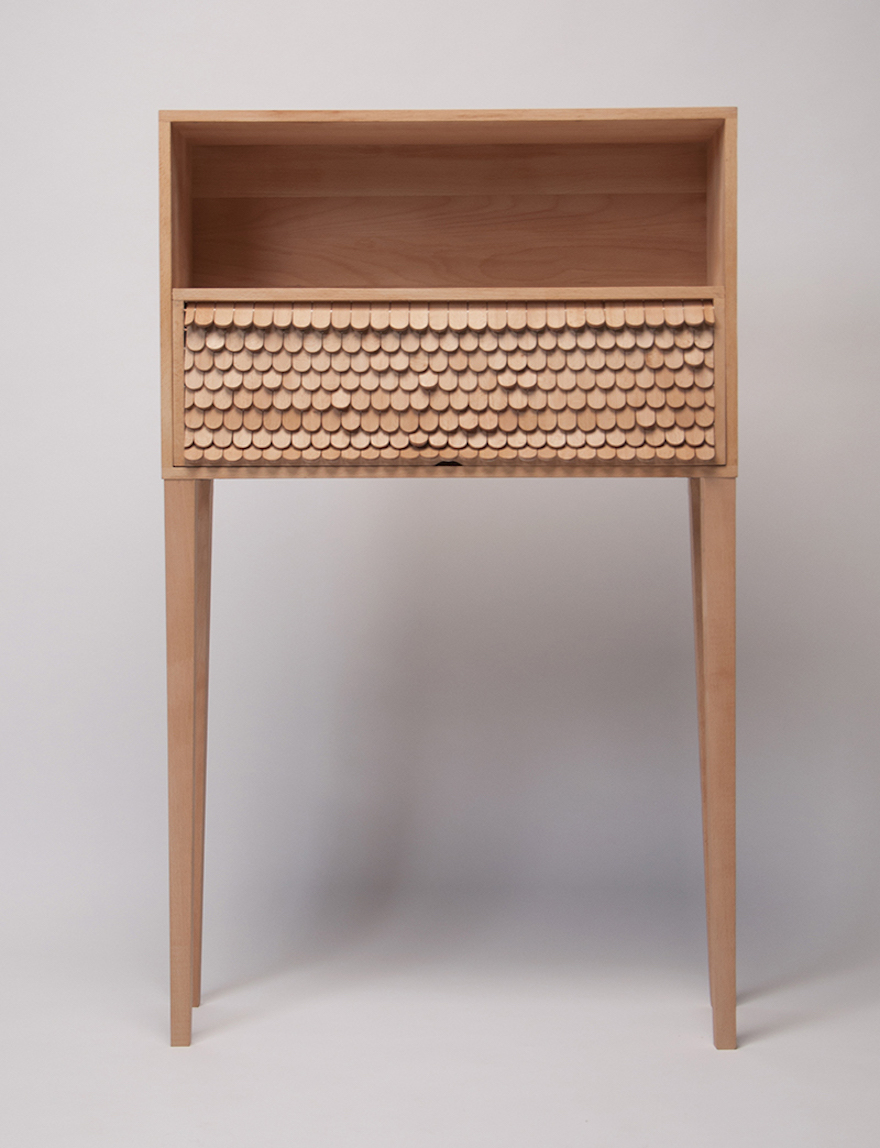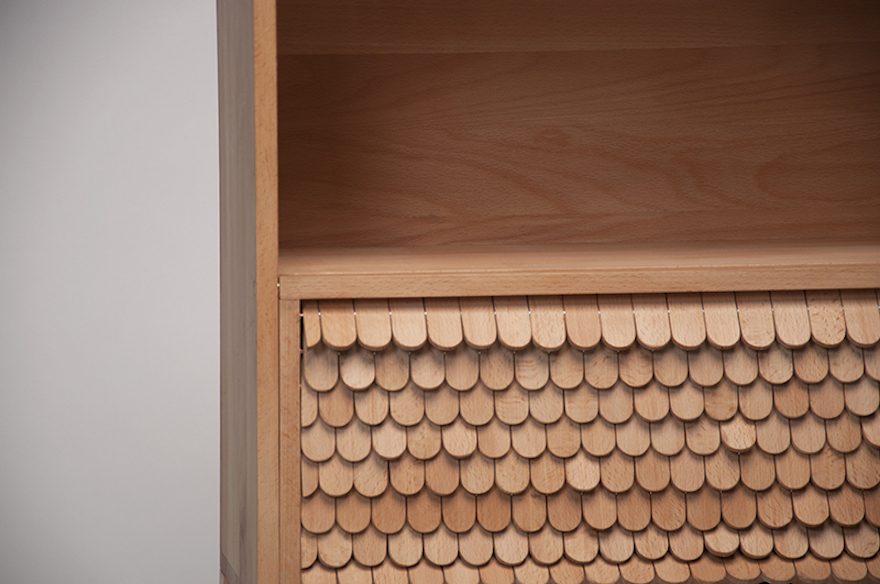 Analog in nature - meaning no special effects are used to make it "communicate" with the user - the pieces are only able to 'spring to life' via human interaction. Jeon's 'Fade' is another transformative piece in the series, Although this one only appears to change colour. Its appearance is based on the position of the viewer. Similarly reactive to human movement, this piece is more reactive to someone passing by or watching the object particularly closely.
"I imagined what if all object at my room are alive," Jeon explains. "If so, they will probably show all kinds of different movement based on their shape, structure, function and so on. So I researched all kinds of movement which is made by objects in my room. During this research, I found what really makes something look alive is not just ordinary movement of the object but unexpected movement which could make people surprised."