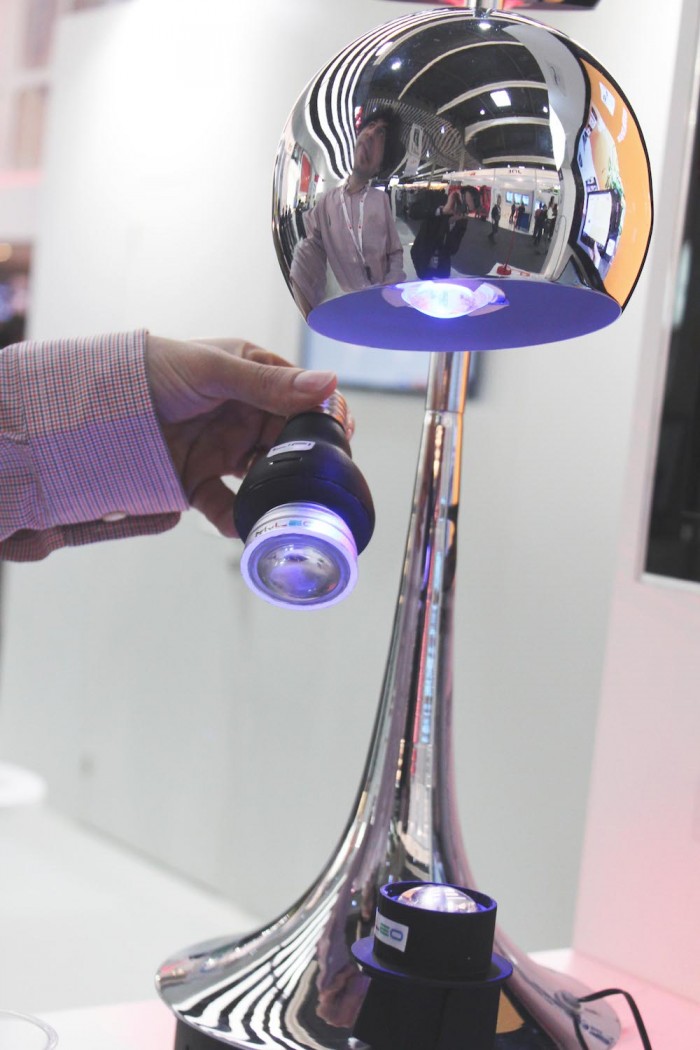 French start-up company Oledcomm has made a breakthrough in Wi-Fi technology with the discovery of Li-Fi – an internet connection powered by a standard LED lamp. While there are still a few snags with the new technology, the company has found that it is one hundred times faster than Wi-Fi.
In 2013, Li-Fi (light fidelity) launched in Barcelona at the world's largest mobile tech fair, the Mobile World Congress. The technology comes down to the properties and mechanism of an LED bulb. Although the human eye can't detect it, the bulb generates its own frequency by flickering light thousands of times a second.
The frequency, which can be picked up by machinery, is generated at an incredibly high speed, especially when compared to radio wave frequencies used for wireless internet. This means that information or data can be transmitted via these frequencies at over 200 gigabytes every second – that's about 23 movies before you can even blink.
There is a flaw with the technology that possibly needs refining. The lamp has to be in close proximity to the user, which means signal can't be transmitted through walls. However, the upside to the limited signal reach is that it helps keep the user's information private.
Now it seems that tech giants are also embracing the new technology. This week, wireless technology company pureLiFi is set to unveil a light-based communications device called LiFi-X at the Mobile World Congress 2016. It is said that the dongle is able to transmit data using an LED light source from any USB 2.0 device.