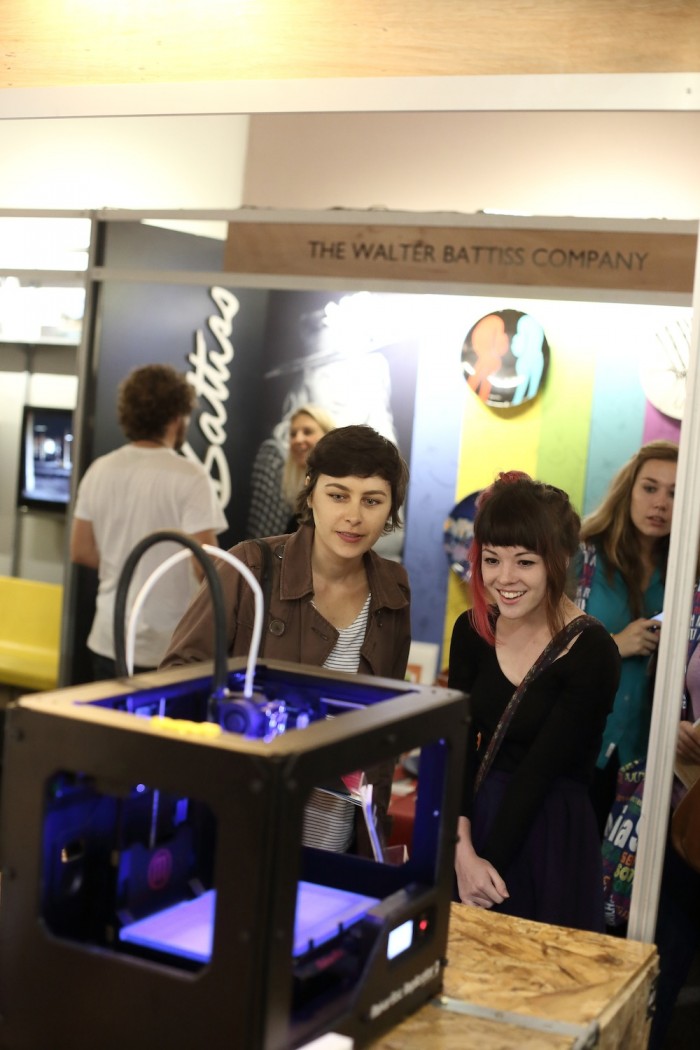 Design Indaba Expo 2014 visitors look on as Ignite 3D's Makerbot prints a 3D object.
3D printing has been adopted as a rapid prototyping and manufacturing technology across a wide range of industries including architecture, industrial and automotive design; dental as well as medical applications; footwear, jewellery and décor. While the concept of 3D printing or digital manufacturing has become commonplace, having broad access to this kind of technology is not.
Enter the MakerBot, a relatively small desktop 3D printer that makes the innovative technology far more accessible. In 2012 MakerBot was honoured by the TIME Magazine as one of the best inventions of the year and for revolutionising manufacturing technology that allows people to design and print out objects on their desktop.
At Design Indaba Expo 2014 Ignite 3D, South African retailers of the MakerBot showcased the nifty printer. Expo goers, who visited the Ignite 3D stand, had the opportunity to see the process of turning three-dimensional CAD data into a physical object through the successive layered printing, first hand.
Ignite 3D not only sell the MakerBot 3D desktop printers, which enable users to print everything from their very own iPhone case to a replacement part for a broken appliance, but also offer three-dimensional printing services.
Ignite 3D also put their technology to the test, printing an intricately designed trophy for the Design Indaba Expo 2014 Innovation award won by Shonaquip.
Watch this amazing 3D printing demonstration: