Fashion has moved beyond being a statement about how one chooses to express themselves to speaking to global issues like sustainability, clothes that make life easier for those who are differently abled and much more.
The Design Indaba Emerging Creatives programme, with support from the Department of arts and culture, gives us a chance to scan the country for top young creatives across different industries including fashion, architecture and other aspects of design to give them an opportunity to receive mentorship as well as to exhibit at our annual Design Indaba Conference in Cape Town and at our simulcast venue at Lisof in Joburg.
Take a look at how these eight young designers are interpreting what South African fashion is to them:
Combining fashion and technology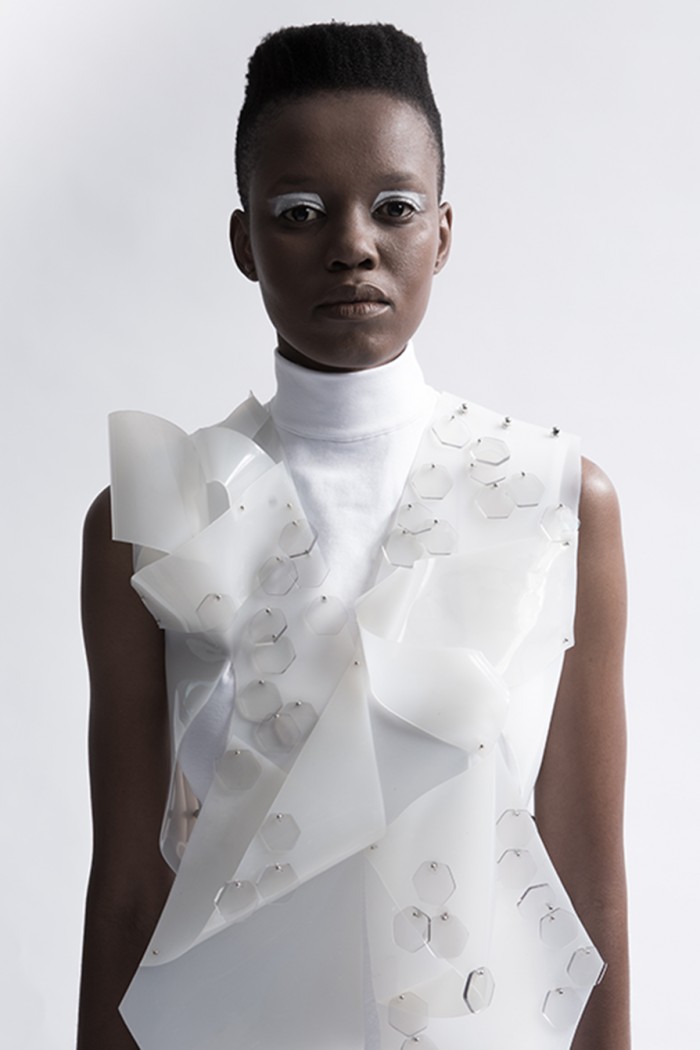 21-year-old Shaline Naicker differentiates her work by adding technology in the form of photochromatic lenses. Usually used by companies that make eyeglasses, these lenses darken when they come into contact with sunlight - or ultraviolet (UV) light.
Juxtaposed against a white ponte knit fabric and transparent silicone sheeting, the lenses create an ever-changing interactive collection of garments. It's a new direction into the world of wearable art and will undoubtedly draw attention.
The art of hand-stitched leather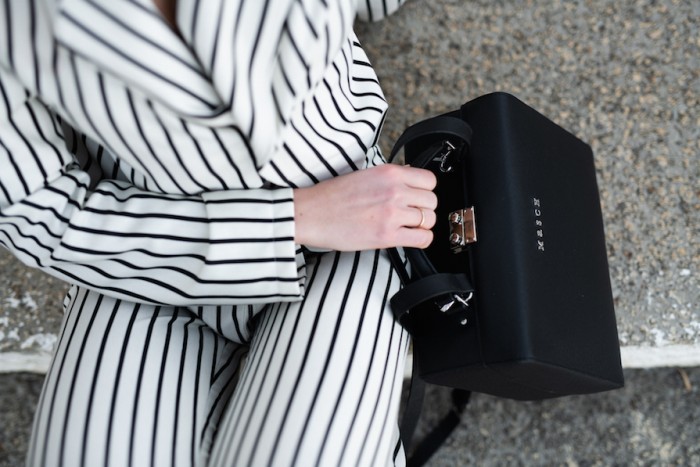 With a background in molecular science from Stellenbosch University, Madri Scherman switched lanes by entering the fashion and accessories scene. Her company, called Masch, focuses on designing and making timeless hand-stitched items.
She currently has two collections: the Hand-Stitched Collection and Saffiano Collection.
Contemporary fashion inspired by tradition and culture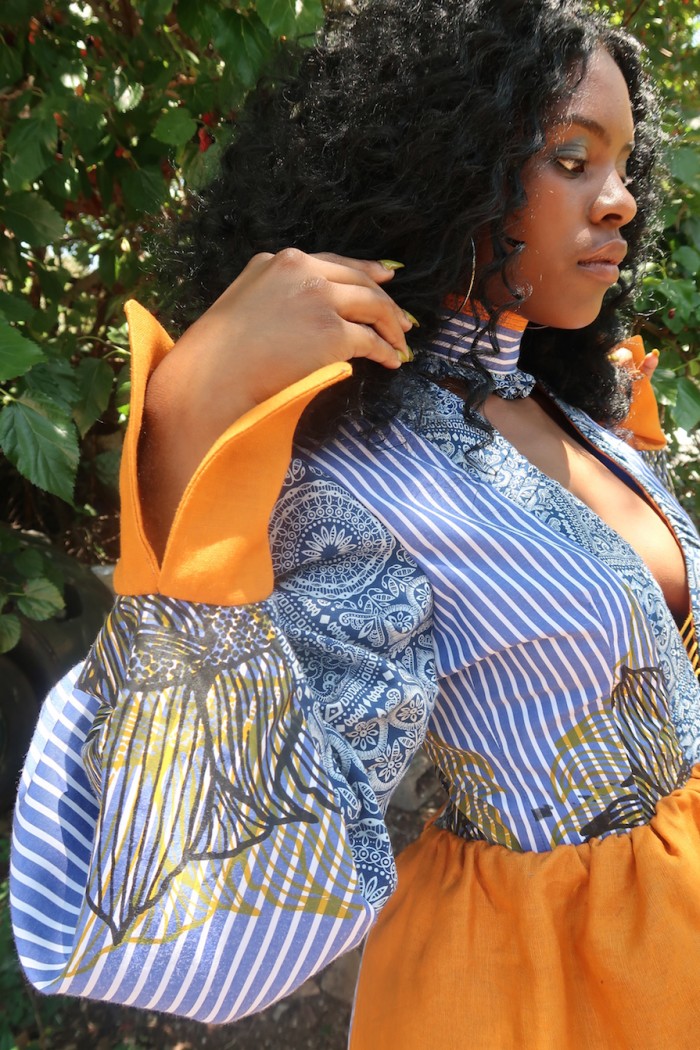 Fashion designer Mohau Seboka's label, MABOLOMO was established in 2018. Inspired by her own tradition and culture, she uses traditional fabrics to construct bespoke, contemporary women's wear.
Seboka uses form and shape as a way to create her exaggerated and spherical modern pieces.
Doctored designs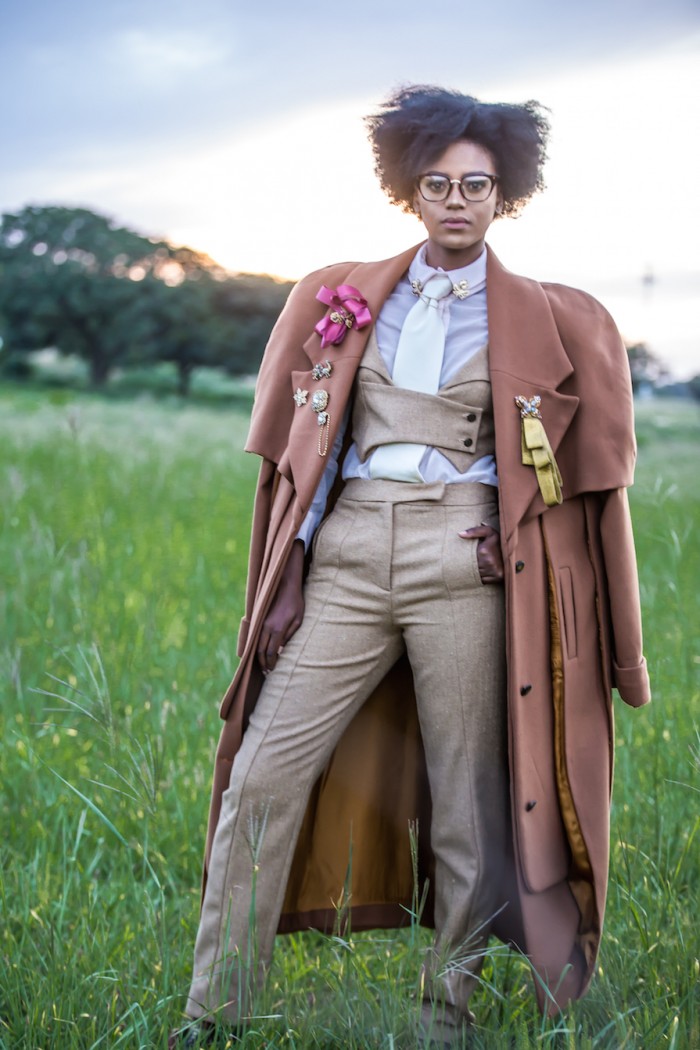 Kgahlego Kewana is a 28-year-old doctor who switched lanes to become a designer. Her label, DOCTORED was established in 2017.
She makes tailored garments that showcase strength and fragility with a masculine feel. Kewana is known for pushing boundaries with her use of contradictory materials, blending her past and present disciplines.
Design inspired by the South African townships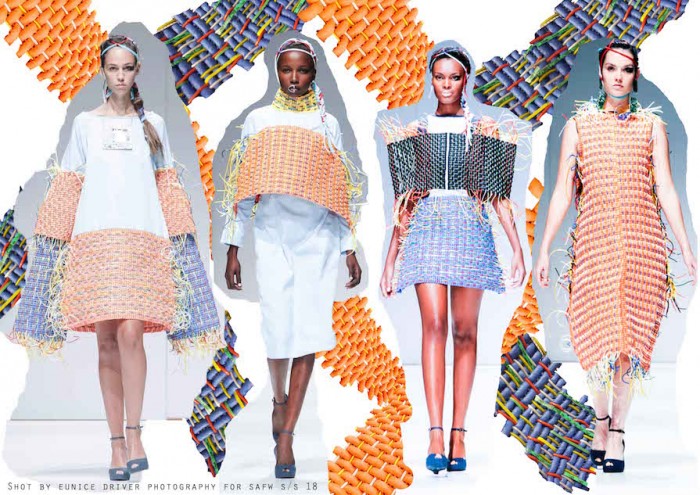 Zane Ngwenya is a fashion and textile designer who has showcased her work at South African Fashion Week. The designer looks to South African townships as inspiration in her work, using the materials she sees around her to create her pieces.
In 2019, Ngwenya is set to complete her fashion design studies at the Durban University of Technology.
A cross between fashion and interior design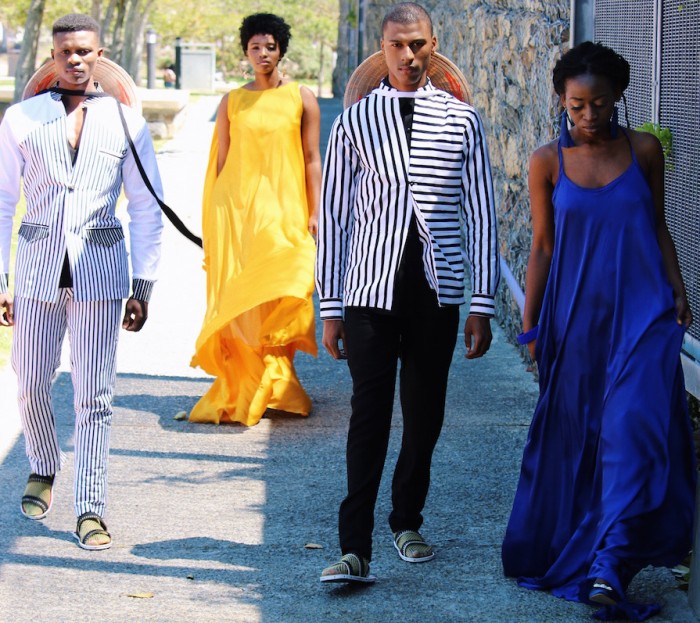 Eleazer Radebe is Cape Town-based designer who has combined his training in interior design with his love of fashion.
His company called By ELE Apparel & Interiors ensures that he keeps his feet both in the fashion and interior space by creating fitted clothes while also making modern furniture inspired by African heritage and pride.
A modern take on traditional wear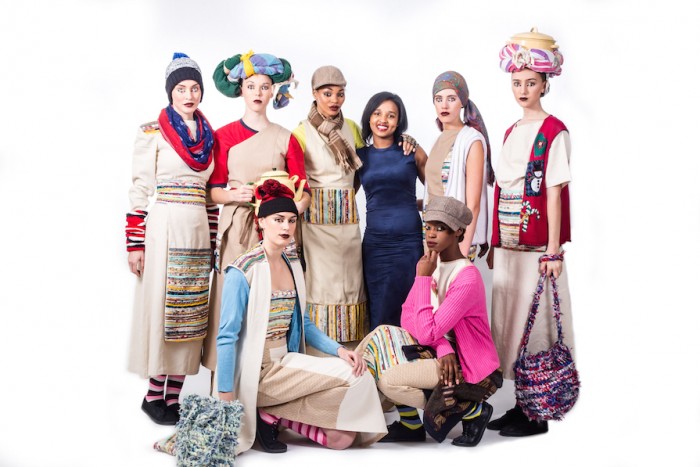 Fashion and textile designer Yanela Mtolo looks towards her own Xhosa culture as inspiration in her work. She creates stylish, modern garments that explore a traditional, Xhosa aesthetic.
Mtolo's designs have won Most Innovative Range at her graduate show at the Durban University of Technology. She has also showcased her work at the Beijing Institute of Fashion and Technology graduate fashion show.
Incorporating henna art onto fashionable pieces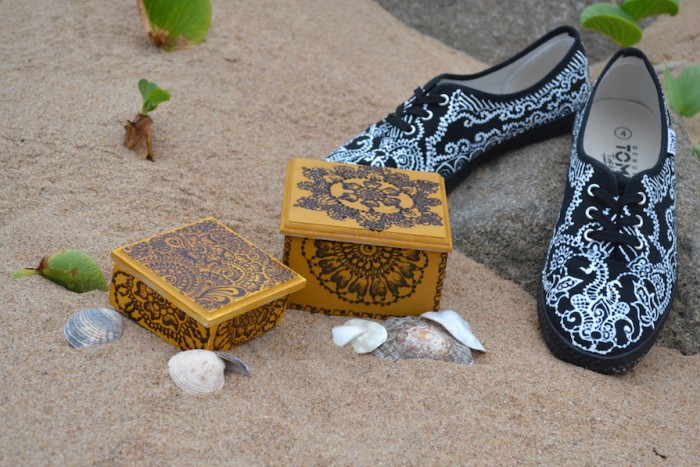 Therusha Chetty is a fashion and accessory designer who specialises in henna art. She uses the dye to create designs that you can find on sneakers, cushions and jewellery boxes.
Chetty's henna-art sneakers have been featured in local newspapers including The Post and Sunday Tribune newspapers in Durban. Currently, Chettyis completing her somatology studies at the Durban University of Technology.
Read more on Emerging Creatives 2019:
The 2019 Design Indaba Emerging Creatives are here
Emerging Creative Chad Hanning on the importance of street art