For the second edition of the Also Known As Africa (AKAA) Art Fair in Paris, four more countries were added to the roster of gallery exhibitors, totalling 32 galleries from Africa and the diaspora.
A meeting place for collectors, art lovers and design gurus from Africa, the art fair celebrates a range of contemporary expression. From sculpture and paintings to photography, installation and design, here are some of the names we loved: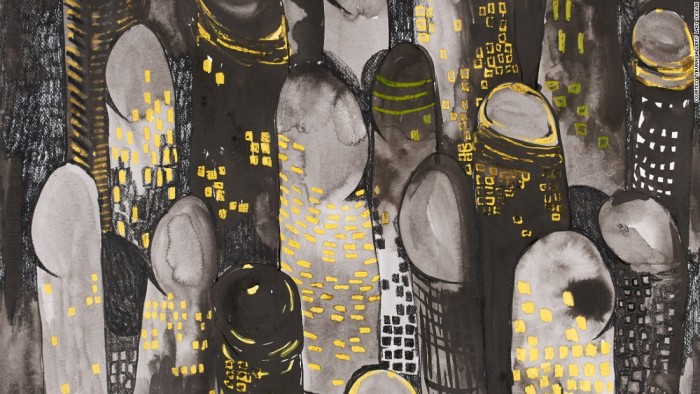 Laura Windvogel, also known as Lady Skollie, is a feminist woman of colour who calls Cape Town home. Drawing on her Khoisan heritage, she creates huge paintings that almost resemble cave drawings if they had been steeped in colour.
She uses her platform to address gender-based violence, advocate for sex positivity and challenge victim blaming.
Her AKAA exhibit questions commitment, courting, consent and the noose of matrimony. Her new show is called Mating Dance.
Kura Shomali from Democratic republic of Congo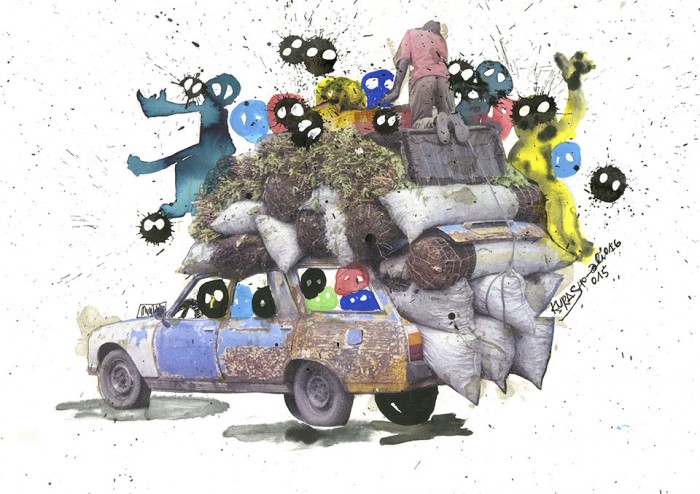 Visual artist Kura Shomali creates collages of chaos. Inspired by the complexities of sprawling cities like Kinshasa, Shomali creates paintings that interpret public behaviour. Some of his figures seem bamboozled or taken off-guard.
Shomali's exhibition at this year's Art Fair is called, The second life of a Peugeot in Africa.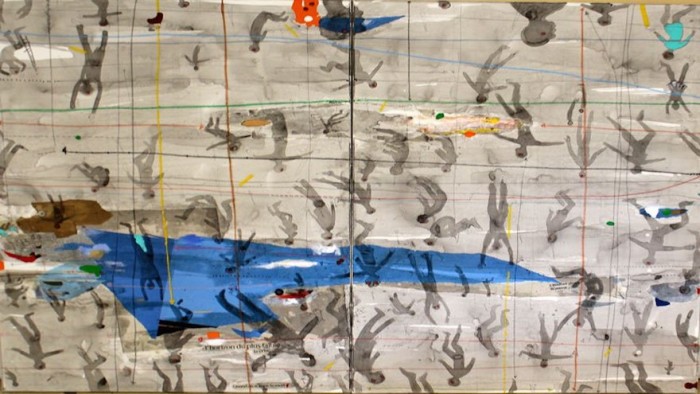 This visual artist expresses himself through drawings and paintings. He works to create a representation of the evils in society. His exhibition at this year's art fair is called Adam et Eve. The artwork displays Baretto's Interpretations and beliefs regarding this biblical story.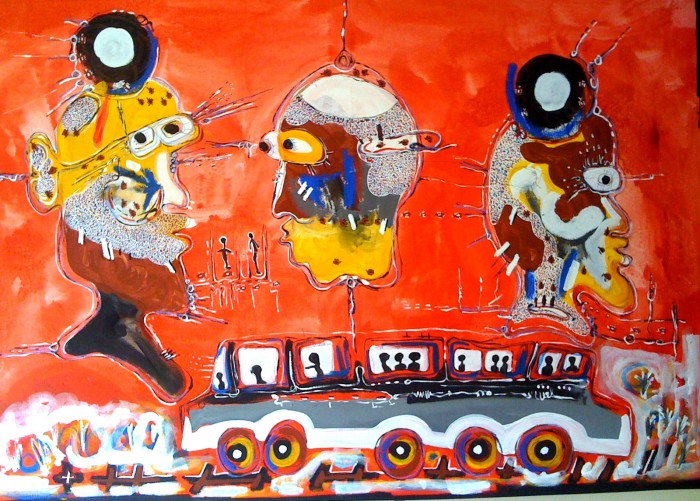 Pierre Segoh is a self-taught artist who draws on the rich cultural traditions found in places like Mali. He also uses his work to interpret daily struggles and hardships. He is likely to be found partaking in fairs, exhibitions and open ateliers in African cities such as Accra, Lome, Ouagadougou and Cotonou.
Aboudia from Ivory Coast
Aboudia's work is unapologetic. Its sinister tone is derived from his experience in 2011 when electoral violence in Abidjan forced him underground. The images borne out of this experience are recorded in the work entitled Daloa 29.
The Ivory Coast artist has staged solo exhibitions at a number of prestigious galleries that include London, Guinea and New York.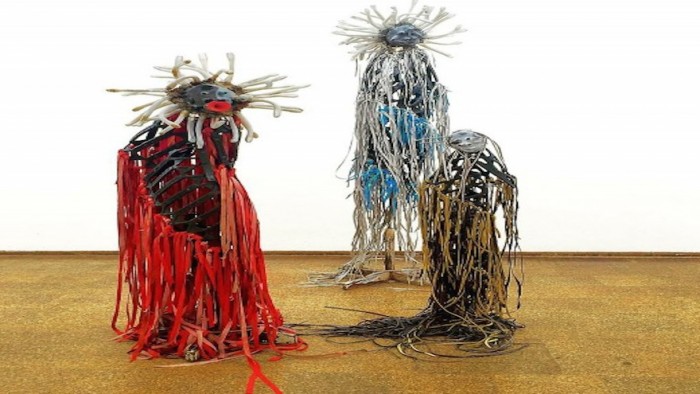 This 27 year old Zimbabwean artist works to break the divide between the traditional and contemporary using artistic expression. His artwork involves a two step process. He first toils stone before mixing it with a number of industrial objects such as chains, glue, plastics and resin, creating the sculpture. He recently exhibited at the Tiroche deLeon Collection.