The AA lamp is yet another clever product design from French creative collective 5.5 designstudio. In its second collaboration with Energizer, the studio took an eco-conscious approach in honour of the battery brand's launch of EcoAdvanced, a new battery made partly out of recycled batteries.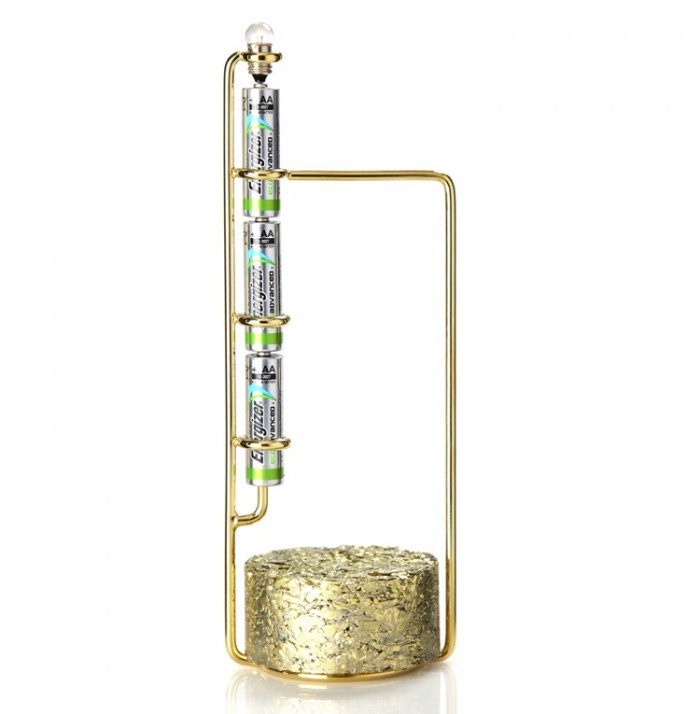 The portable nightlight by 5.5 designstudio is focussed on the idea of minimal resource usage. The studio has used three of the new AA batteries to create a circuit that powers the small bulb perched on the top of the battery tower. The on/off mechanism is as simple as attaching or detaching the bulb.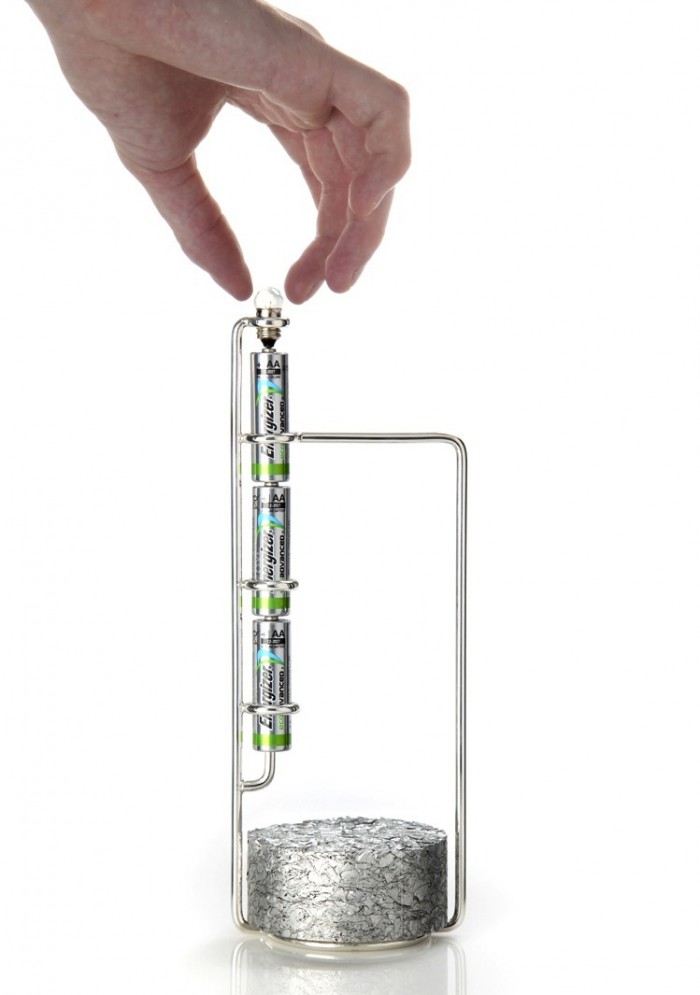 The AA lamp's metal structure is made by Maison Richard, one of the last goldsmiths in Paris, adding an element of age-old craftsmanship to the innovative design. The bangle frame supporting the battery circuit is designed to hang on a wrist, contributing portability to the design.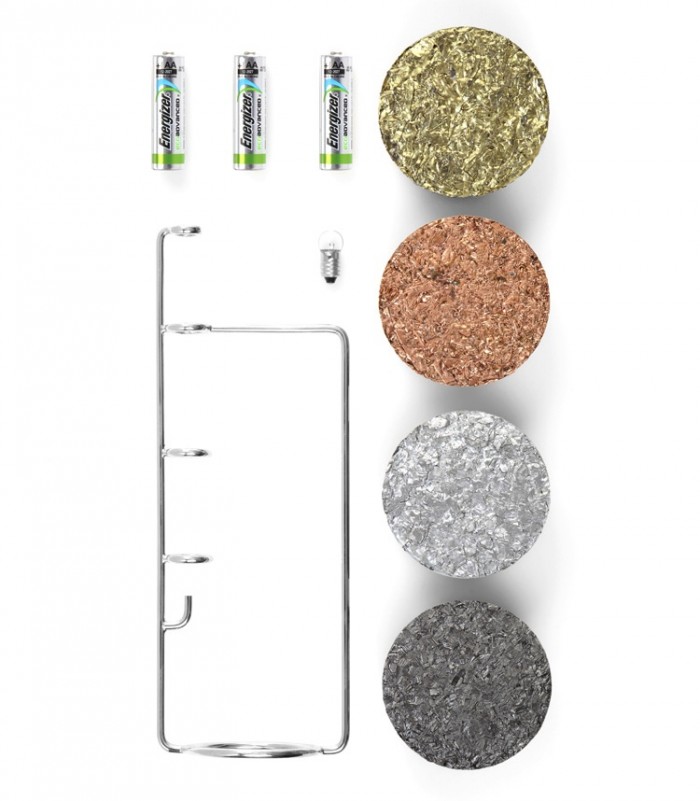 5.5's design highlights the manufacturing process behind the recycled battery. The solid base is constructed from recycled metal briquettes and comes in four metallic finishes (gold, copper, silver and black silver,) to echo the diversity of metals used during battery production.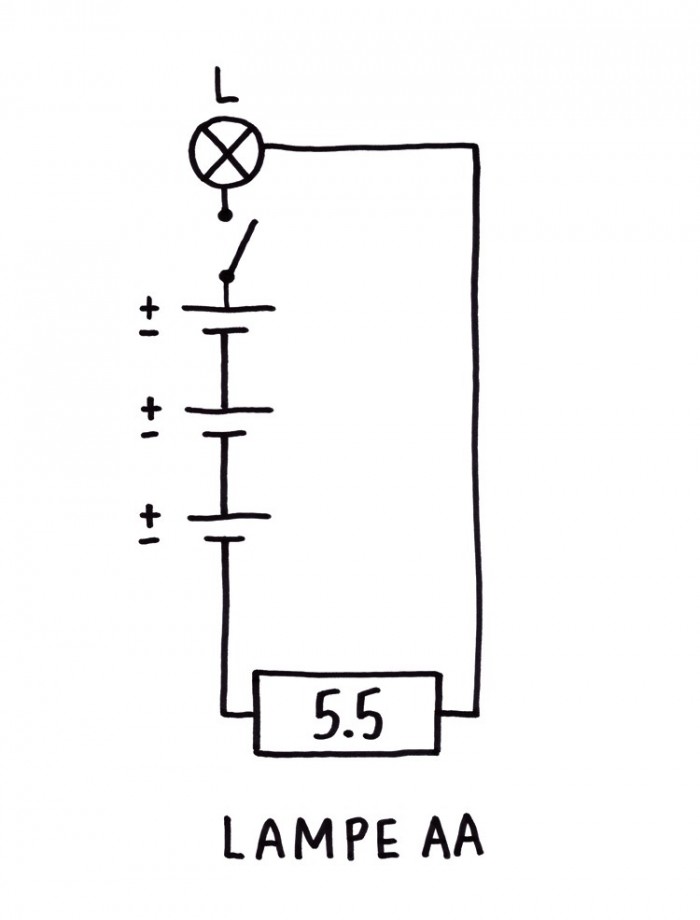 "The AA lamp is more than just a nightlight – it's a showpiece that pays tribute to Energizer's initiative for greater respect for the environment," said 5.5 designstudio.
Watch the Talk with 5.5 designers