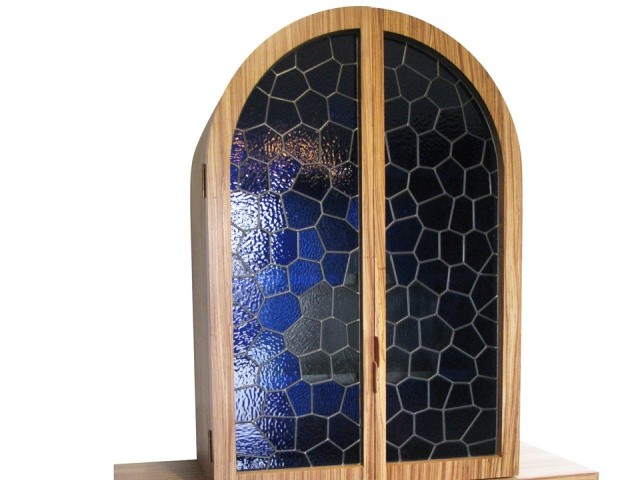 Egg Designs' new Batavian 1836 cabinet is a reinterpretation of the kists brought to South Africa by the early settlers in the 1800s.
These chests, which held clothing and household goods, were made in Batavia and had very distinctive bustle feet. Later these pieces were built locally with timber sources in southern Africa.
With Batvian 1836 Egg experimented with Cape Dutch furniture pieces, pairing it with a familiar cupboard shape.
One half of the creative duo behind Egg Designs, Greg Roche, explains that the arched form has two lead glass doors with contemporary shapes. "As in all our work we deal with the exploration of materiality and manufacturing techniques or hand crafted elements."