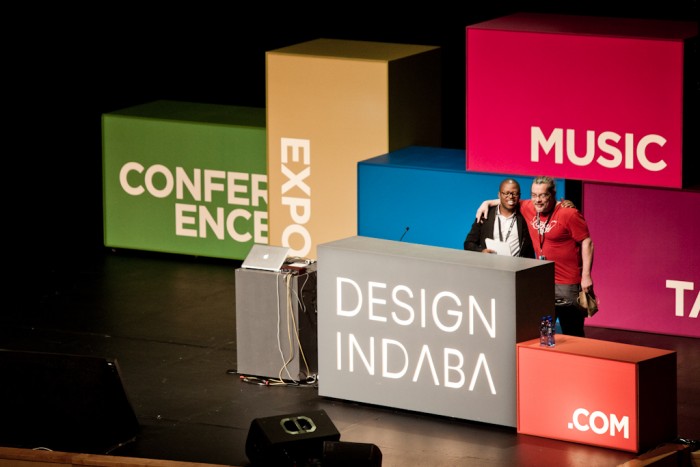 Design for change. Design for good. Design for a better world. These are the ideals that fuel Design Indaba's drive for a better world through design, creativity and innovation.
Established in 1995 with its globally acclaimed Design Indaba Conference, the brand has evolved into a multidisciplinary platform that champions all of the creative sectors. The annual festival that now also includes the Design Indaba Expo, FilmFest, Music Circuit, multiple Simulcast versions of the Conference in other cities and other special events. Design Indaba also plays host to a variety of bespoke community initiatives, training workshops, design projects and publications that fall under its Do Tank platform.
Designindaba.com takes the Design Indaba experience global all year round. Rising to prominence as a leading standalone design publication, designindaba.com embodies how creativity and the design sectors are actively driving a better world. Its focus is global, local and African creativity, through the lens of the work and opinions of industry experts. Founded on the meticulous curation of Design Indaba's Conference and Expo, it is a one-stop design resource of top quality, original content that inspires, educates and activates its visitors to use creativity for good.
Designindaba.com offers world design news and features on up-to-the-minute trends and innovation, image galleries featuring the best of the creative industries, exclusive filmed interviews and design series, videos of Design Indaba conference talks, and a design directory representing global creative thought leaders.
In conjunction with Design Indaba's foray into Africa at the 2014 Expo with the Africa is Now exhibition, designindaba.com has taken on a new endeavour: to become the leading voice on African design, creativity and innovation. Africa is a source of vibrant design inspiration and ingenious contextual solutions to vexing challenges. By uncovering its stories Design Indaba aims to celebrate and grow African creativity, offering a global platform to showcase the continent's rich offering.
Sponsorship evaluation and economic impact
Every year Design Indaba produces an independently audited economic impact report as part of its annual Sponsorship Evaluation.
Download the most recent document here.
Advertising
Design Indaba offers standard advertising packages and bespoke sponsorship opportunities for designindaba.com, Design Indaba TV, the Design Indaba event app and the Design Indaba video app.
For regular updates from Design Indaba
Design Indaba®, Cape Town Design Week® and South African Design Week® are registered trademarks of Interactive Africa.
Design Indaba is the founding event of the Cape Town Design FestivalTM and South African Design FestivalTM.