Design Indaba Conference 2012

Design Indaba 2012 includes the Design Indaba Conference and Simulcast from 29 February to 2 March 2012, and Design Indaba Expo from 2 to 4 March 2012.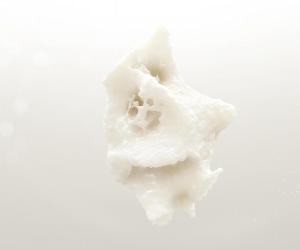 Design Indaba Conference
Since 1995, the Design Indaba Conference has invited the world's top creative minds to address professionals from the creative, corporate and educational sectors alike. Championing creativity that enhances every aspect of the world around us, Design Indaba recognises graphic design, advertising, film, music, fashion design, industrial design, architecture, craft, visual art, new media, publishing, broadcasting and performing arts shoulder-to-shoulder.
Simulcast
The Young Designers Simulcast in Cape Town is a live broadcast from the main plenary session to a second auditorium. Students and designers under the age of 25 get discounted access. When the main conference sells out, YDS open to delegates over the age of 25.
Last year the simulcast was also broadcast at the University of Johannesburg's Arts Centre for the first time. This year Johannesburg-based delegates of all ages again have the opportunity to experience the creative inspiration and world-class speakers at Design Indaba Conference, right in their own city.
In 2012, the simulcast will also be broadcast to the Suncoast Conference Centre in Durban and is open to delegates of all ages.
Why attend?
The Design Indaba Conference and Simulcast promises:
Over 30 local and international speakers under one roof.
Three days of inspiration and design overload get your creative juices flowing.
The speakers are masters of their industries and disciplines with knowledge that you will not find on the internet or in a book.
Everything at Design Indaba Conference has cross-disciplinary application possibilities.
Design Indaba Conference attracts business people, designers, creatives and educators, making it the ideal event at which to network and meet like-minded individuals.
Delegates who attend come from far and wide with as much as 20% of the audience from abroad. This highlights Design Indaba's influence in the international creative community.
It is a one-of-a-kind conference in South Africa and renowned globally for the value it adds to the design industry both locally and abroad.
Event Information

Event Information

Wednesday, 29 February, 2012 -
Thursday, 1 March, 2012 -
Friday, 2 March, 2012 -

Venue:
More About Design Indaba Conference 2012
Pages