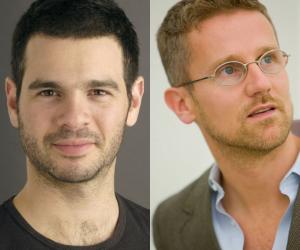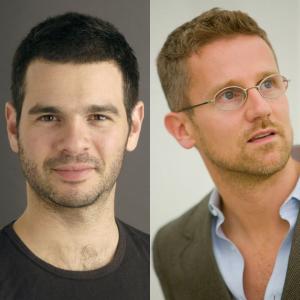 Speaker
Carlo Ratti and Assaf Biderman teach at the Massachusetts Institute of Technology, where they are director and associate director (respectively) of the SENSEable City Laboratory, a research group that explores the "real-time city" by studying the increasing deployment of sensors and networked hand-held electronics, as well as their relationship to the built environment.

At the 2006 Venice Biennale, the group revealed the world's first city-scale dynamic maps, describing the movement of pedestrians, busses and taxis in real-time. In preparation for the 2009 U.N. Summit on Climate change in Copenhagen, the lab developed a hybrid bicycle wheel, which captures the energy of braking to give riders an extra push.

Ratti is an architect and engineer by training. He holds several patents and has co-authored over 200 publications. As well as being a regular contributor to the architecture magazine Domus and the Italian newspaper Il Sole 24 Ore, he has written for the BBC, La Stampa, Scientific American and The New York Times. His work has been exhibited worldwide at venues such as the Design Museum Barcelona, the Science Museum in London, GAFTA in San Francisco and The Museum of Modern Art in New York. His Digital Water Pavilion at the 2008 World Expo was hailed by Time Magazine as one of the 'Best Inventions of the Year'.

Biderman's work focusses on engaging city administrations and industry members worldwide to explore how pressing issues in urbanisation are being impacted by a wave of new distributed technologies, and how these can be harnessed to create a more sustainable future living in urban environments.

In June 2007 the Italian Minister of Culture named Ratti a member of the Italian Design Council - an advisory board to the Italian Government that includes 25 leaders of design in Italy. He was recently a presenter at TED 2011 and is serving as a member of the World Economic Forum Global Agenda Council for Urban Management. He is also a programme director at the Strelka Institute for Media, Architecture and Design in Moscow and a curator of the 2012 BMW Guggenheim Pavilion in Berlin.