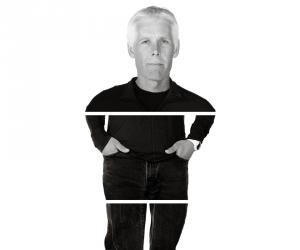 Speaker
Saving the world has to be fun, otherwise who's going to do it?
What John Bielenberg does best is help people find the courage and the sense of humour to consider whole new, wrong, ways of accelerating positive change in the world.
Bielenberg feels so strongly about the value of thinking wrong that he created an immersive programme called Project M that is designed to inspire and educate young designers, writers, photographers, and filmmakers by proving that their work – especially their wrongest thinking – can have a significant impact on communities. Since 2003, Project M has developed projects in Alabama, Baltimore, Connecticut, Costa Rica, Detroit, Germany, Ghana, Iceland, Maine, Minneapolis, and New Orleans.
In 2011, Bielenberg partnered with Alex and Ana Bogusky, Rob Schuham and Greg Galle to form COMMON, a brand that accelerates positive change through enterprise. They all believe that benefitting people, communities, society, the environment and future generations is the new advantage in business.
In his career, Bielenberg has won more than 250 design awards, is an AIGA Fellow, has been featured in the ID 50, and teaches at California College of the Arts in San Francisco. The San Francisco Museum of Modern Art has acquired six of his projects and staged a solo exhibition in 2000. In addition, Bielenberg was awarded the Skandalaris Award for Design Entrepreneurship from Washington University in St. Louis in 2009 and was granted an honorary doctorate degree from Maryland Institute College of Art in 2011. Most recently, John was awarded the NASAD citation for outstanding work as designer, author, educator, social activist and overall impact on the fields of art and design.
Most recently, Bielenberg has partnered with long-time collaborator Greg Galle to launch a new firm called FUTURE. "Think of FUTURE as the other half of COMMON. While COMMON is primarily focussed on the social entrepreneur, FUTURE is designed to engage with larger organisations, institutions and companies. Ground up, COMMON, versus a top down, FUTURE, approach to driving positive change for people and the planet," says Galle.