Here's a look at six innovative designs projects that focus on health and wellbeing each in their own way.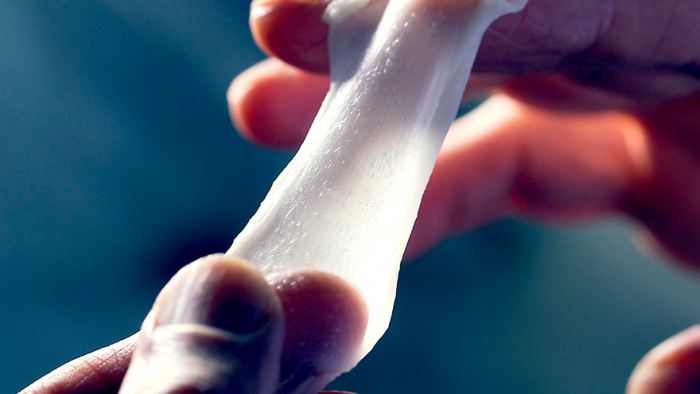 Two MIT scientists have developed technology that improves wound healing, specifically burn damage to the skin. Dennis Orgill and Ioannis Yannas have developed a process of infusing healthy cells with a man-made skin graft to restore the injury much more effectively. This technology restores the interior layer of the skin as well as the outer surface at the same time.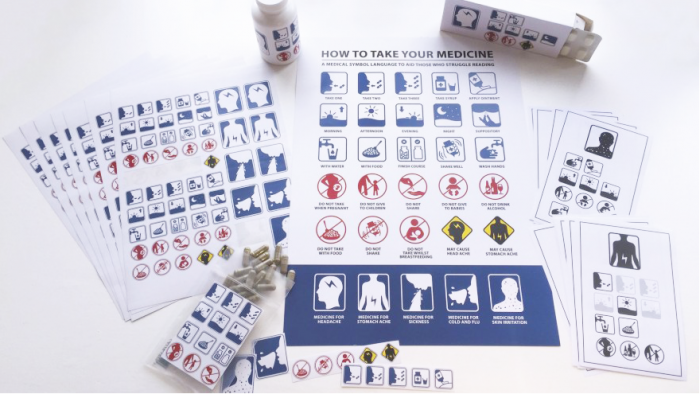 In response to the challenge of how to improve the way medicines are distributed, dispensed and taken in Sub-Saharan Africa, graphic design student Jonathan Stannard created a set of symbols that can be used in place of words to explain medicines to people in low-literacy areas.
The symbols demonstrate when, how and in what quantities medicines should be taken by the patient using visual communication over language entirely. The Medical Symbol Language Kit includes posters, stickers and comprehensive instruction sheets.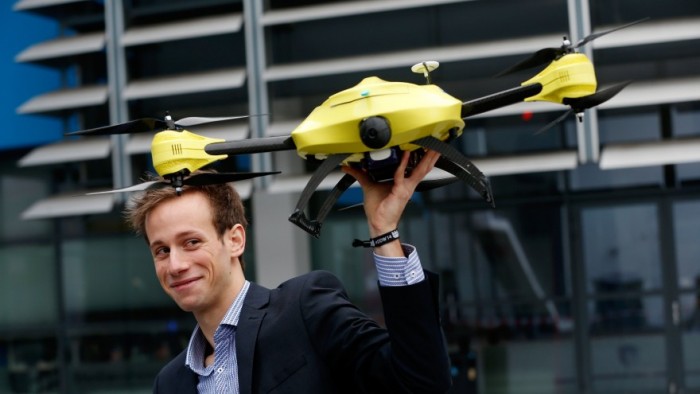 One tech graduate in the Netherlands has built a drone that can save lives. Alec Momont is an engineering graduate of the Delft University of Technology and he's hit the ground running with an unusual application for flying drones.
As part of his master's degree project, Momont developed a prototype drone that can bring an automatic external defibrillator to the victim of a heart attack by remote control. He designed a compact ambulance that has a defibrillator, a camera, speakers, a microphone and GPS capability.
3D-printing was used to speedily generate the intricate structures of early drone iterations and the current device is made of lightweight carbon-fibre. Momont's design can be driven by a paramedic in response to a call of emergency, acting as the first responder without getting stuck in traffic.
The Paperfuge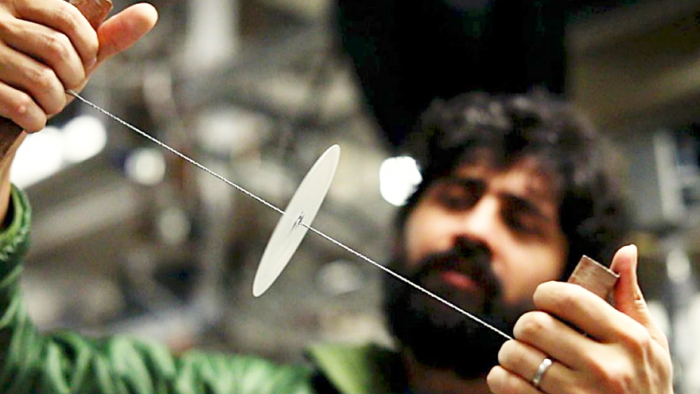 Inspired by an old toy, the Paperfuge is a low-cost take on a critical medical device. Healthcare centres do not always have the infrastructure or money to run and maintain the bulky, electricity-dependent hospital devices. Enter, Stanford University researchers Manu Prakash and Saad Bhamla. They have designed a 20-cent version of a blood centrifuge, a rotary machine that spins blood samples at high speed to identify impurities.
Inspired by a whirligig toy, the bioengineers created a low-cost, hand-powered centrifuge that allows medical workers to take a closer look at blood samples without expensive technology. The whirligig toy is built by threading a loop of twine through two holes in a button.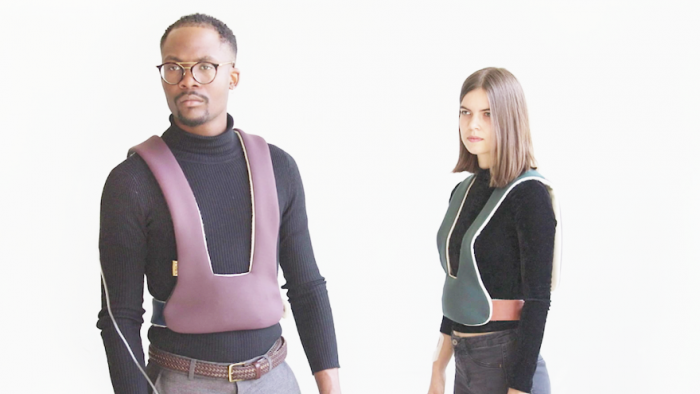 A lot can be said for the value of empathy in design, but design inspired by a lived experience is powerful in itself. A participant in our inagual #Antenna2017 that happened in collaboration with Dutch Design Week last year, Alissa Rees was directly inspired by her experience while in the hospital.
She spent one and a half years undergoing treatment for leukaemia. Her IV-Walk is a portable IV pole that stimulates mobility, thereby speeding up recovery time. With the removal of all the unnecessary links, this product has the potential to significantly improve the lives of patients.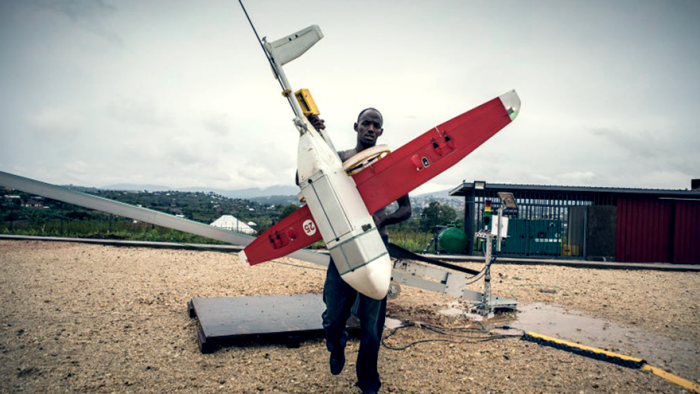 In October of 2016, Zipline and the Government of Rwanda launched the world's first national drone delivery service to make on-demand emergency blood deliveries to transfusion clinics across the country. Since the October launch, Zipline has flown more than 100 000 kilometres in Rwanda, delivering 2600 units of blood over 1400 flights. Zipline plan to revolutionise the way healthcare supplies are delivered to remote and impoverished areas with this design.
The small drone will address the fact that more than two billion people lack adequate access to essential medical products. The drone overcomes the challenges in terrain and gaps in infrastructure that plague healthcare practices and in 2017, the company set up shop in Tanzania to expand their reach in central Africa even further.
More on medical and healthcare innovation:
Simon Spurr: Digitising the future of heathcare in Africa
The Sync Project: Music as precision medicine
The Calmingstone counters panic attacks and stress
Swedish clinic designed with the country's refugee population in mind