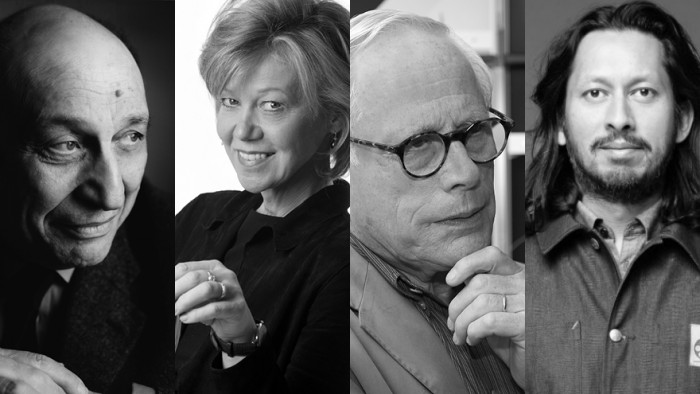 Design Indaba All Stars.
Chronicling the first 10 years of the Design Indaba Festival, the Design Indaba All Stars book serves as a record of the growth of creativity at the cusp of the millennium. It showcases the world of 35 of the most prominent international speakers that Design Indaba Conference has hosted over the years, selected with longevity in mind. Looking back, the designers' insights are just as relevant today as they were in the book was published in 2009.
As an historical artefact, the book reflects the technology, methodology, human needs and cultural values that have driven a dramatically evolving design landscape.
In part two of this series, we have selected some of the best quotes from the interviews featured in the Design Indaba All Stars book. They offer a glimpse into the minds and working methods of some of the greatest practitioners of our times.
I think we basically need to touch things; we still need that connection. Print is still very important because it is tactile. We need to touch things, feel them, keep them and refer back to them. These things are going to take us some time to get over. Read Fernando Gutierrez's full interview with journalist Sean O'Toole here.
When I was younger I always thought I would leave design and go and do something that would directly help people, like working in a hospital. Now that I am older I can see that it is all a bit more complicated than that. I think everything has value and if you are good at something it is best to stick to it and make the people you work with think about how they view their own field, both critically and ethically. Read Jonathan Barnbrook's full interview with journalist Sean O'Toole here.
The most important part for me is what the particular project I'm designing achieves. The most thrilling thing is to see a project actually working… like looking at a new baby. Read Sir Terence Conran's full interview with Design Indaba here.
Fighting spirit is the quality that takes a design without compromise from conception to production. It has the power to survive marketing institutionalism and emerge unscathed. Read Mary Lewis's full interview with creative director Joanne Thomas here.
Shubhankar Ray, global brand director of G-Star RAW
In today's accelerated consumer culture, people are exposed to an overdose of information, products and empty messages so they notice less and think about [the encounter] even less. In this environment a universal language – using photos, film and music – can work across the world irrespective of language and borders, because today images and sounds are everywhere in our culture. Read Shubhankar Ray's full interview with journalist Sean O'Toole here.
One of the most wonderful things about gardens is that they allow you to tune into your sensual side. [The experience] is four-dimensional, taking in time, space and the seasons. Read Dan Pearson's full interview with design editor Lynda Relph-Knight here.
The human brain is a problem-solving organ, a characteristic that probably is at the centre of our dominance over other species. The brain frequently remains inert until a problem is presented to it. Read Milton Glaser's full article here.
Good design always has to be supported by good advertising. However, a great deal of advertising today is either superficial or fairly catastrophic. Design should be communicated through honest information. Read Dieter Rams's full interview with design writer Christine Moosmann here.
Nanotechnology and genetic engineering should start producing revolutionary new materials in the next 10 years or so… but for the time being composites are still the place where real innovation is happening. Read Tom Dixon's full interview with editor Sumien Brink here.
Watch the Trailer with Shubhankar Ray
Trailers
• Duration: 00:02:09
•
11 Jun 15