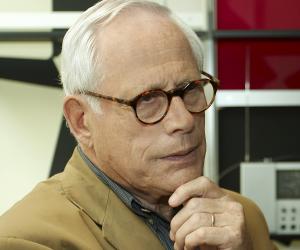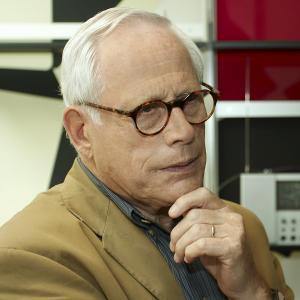 Speaker
Dieter Rams was born in Wiesbaden in 1932. His grandfather, a carpenter, taught him the craft at an early age, before he went to the School of Art in Wiesbaden to study architecture and interior design. He interrupted his studies in 1948 to gain practical experience as a carpenter; it was also during this time that he became the country champion in a handicraft competition. He took up his studies again after this.
He graduated in 1953 with honours and was employed by the architect office of Otto Apel, where he collaborated with Skidmore, Owings and Merrill (US-Consulate building in West Germany). Two years later he joined Braun AG as an architect and interior designer. In 1961 he was appointed head of the Braun design department and seven years later he was made its director, a position that held for 30 years until his retirement in 1998.
Rams has exhibited all over the world, been appointed professor at the Academy of Fine Arts in Hamburg, Germany; is an honorary international faculty member of the Ontario College of Art, Toronto; and holds many other distinguished posts. His awards include the SlAD Medal, the World Design Medal from the Industrial Designers Society of America and the Commanders Cross of the Order of Merit of the Federal Republic of Germany.