Mexican architecture studio Roth Architecture has created a 'haven of creativity' in the Yucatán jungle with organic forms and windows inspired by insect wings.
The FabLab, located in Tulum, a town on the Caribbean coastline of Mexico's Yucatán Peninsula, winds its way through its forest surroundings, with bulbous structures – some wrapping around trees – spread out across the length of the main body of the building. For this 'profound partnership' between 'technological marvels and the very essence of our Earth', Roth Architecture rooted its design in three fundamental pillars: nature, ancestry and art. 'From the curves within nature, we gather wisdom. We recognise that growth is not a destination, but a journey,' the architects explain.
The building, constructed from reinforced concrete and steel, was inspired by the irregular and organic forms found in nature, so the studio took a dynamic approach to dimensions, taking guidance from the site itself and employing different heights and widths where they felt these adapted to the space. The curvilinear windows and doors scattered across the façade are made from resins and palm fibre interlaced with metal reinforcement, taking inspiration from the patterns and shapes found on tree leaves and insect wings. The varying openings follow no obvious pattern, some acting as skylights and others of floor-to-ceiling height.
The interiors of the concrete structure reflect the same organic forms as the exterior: benches and tables rise from the concrete; a computer lab sits beneath the insect-inspired windows; one area features an undulating wooden desk that follows the length of a wall, and another features a dome of woven tree trunks and vines; and trees grow through the centre of rooms alongside several planting beds integrated into the floor.
The FabLab is located at the Azulik resort, a luxury eco retreat and wellness centre that houses more of Roth Architecture's signature organic designs, and was the first-ever structure designed by the studio. A meeting point for experts to leverage cutting-edge technology to bring their design, manufacturing and research prowess to life, the FabLab houses the offices of the architectural team, as well as 3D printers, thermoforming machines, laser cutters and water jets.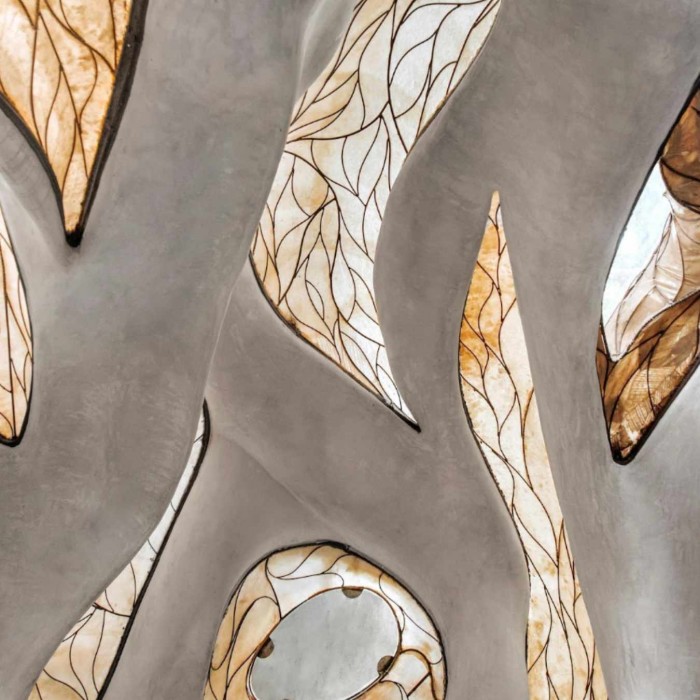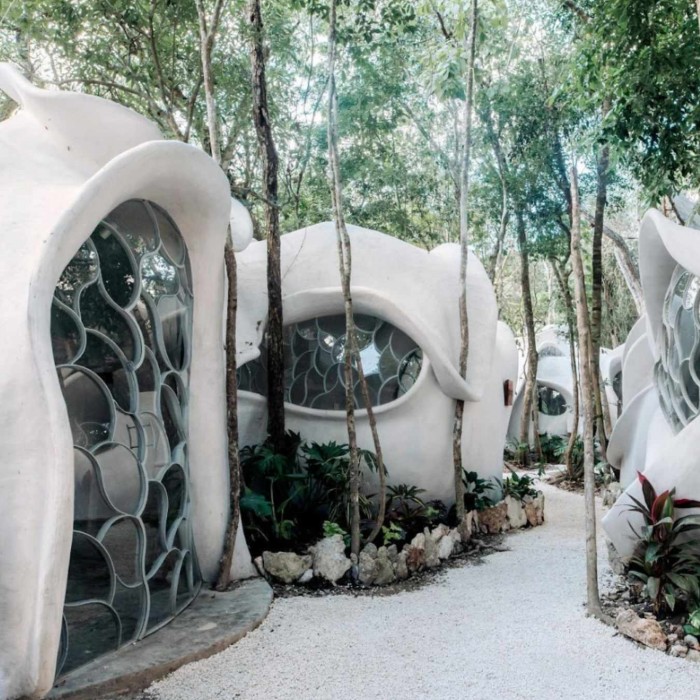 Read more
Photographs: Roth Architecture.