Download
options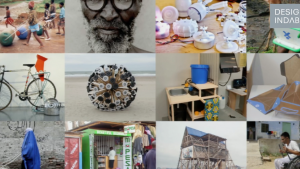 Download: Trailer: Ackeem Ngwenya on design for rural Africa
Click on a link to download the video file
Growing up in a rural Malawian village shaped the philosophy that informs Ackeem Ngwenya's designs. After graduating as a design engineer, Ngwenya set out to develop solutions that would make the world a better place. In this Design Indaba talk, Ngwenya details his latest developments.
Watch the full conference talk.
The multi-disciplinary designer aims to provide adequate transportation methods to rural African areas that do not have access to proper infrastructure. The development of public works in rural Africa is often hampered by corruption and a lack of skills.
To solve this problem, Ngwenya went so far as to reinvent the wheel. The designer created a prototype for an all-terrain wheel that expands or contracts depending on the needs of the user. The device put Ngwenya on the map as an up-and-coming designer.
"I've developed a few prototypes," he says. "So I think it has developed quite a bit. The prototypes are getting better all the time."
Ngwenya says Africa's problems should be seen as opportunities to develop new, innovative solutions, even if they've already been addressed in the developed world. "These problems give us a blank canvas from which to work from," he adds.
Instead of designing for the elite, Ngwenya focuses his energies on those at the bottom of the pyramid. "I like projects that let go or leapfrog [existing] infrastructure]."
Watch the Interview with Ackeem Ngwenya