Download
options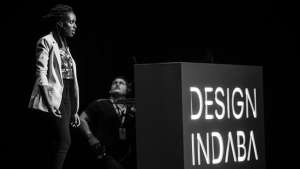 Download: Pia Nyakairu on products that help form connections
Click on a link to download the video file
"Studying industrial design gave me a whole new perspective on the interaction that we have with each other and with the products that we have around us," says Ugandan industrial designer Pia Nyakairu, "and a whole new awareness of the importance of honest and good products and the impact they have on our day to day lives."
Nyakairu left Uganda to study industrial design at Carleton University in Canada. The focus of her thesis project, the design of a remote rehabilitation tool for breast cancer sufferers, was on how patients and healthcare providers could collaborate across distance.
The wand-like tool and its associated app enables physiotherapists to communicate and monitor the progress of patients in remote areas.
Nyakairu pointed out how vital empathy is to her design process, using research for her latest project – a wristband that allows deaf people to experience musical rhythms through haptic feedback – to show how important it is to step into the user's shoes to understand their needs and values.