Afrocentric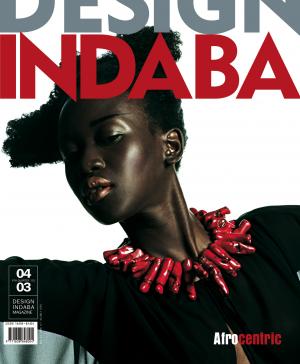 Season's Greetings! Whew, what a year! It has galloped by at break-neck pace - and we are less than 70 days from the 7th International Design Indaba, and the inaugural Design Indaba Expo. So our Xmas season is marked by frenetic activity as we prepare to host over 30 top designers in Cape Town at the end of February.
The best news of late is the announcement by MAPPP-SETA that all companies in the media, advertising, printing, publishing and packaging sectors in South Africa - that contribute a skills levy - will qualify for a rebate of up to 60% on the delegate fee for the Design Indaba. This is part of our process of making the event more accessible, and together with partners like Create SA and the British Council, we will also extend the Design Indaba Student sessions, and bring more youngsters to the event from around the country.
The activities of Design Indaba Expo continue apace, with the news that design diva, Nicole Farhi, will be appraising the best of contemporary South African design on show. For Nicole and other international buyers and media, we will present the homegrown must-haves! We know that when we mine our indigenous design talents and are faithful to our unique African heritage, that we can produce covetable products that are unique to South Africa... and unique to the world. Read more on the Expo on page 52.
This issue is inspired by that seductive temptress, Africa. It celebrates African creativity and continues the founding principles of Design Indaba Magazine - to show the world the Africa that they do not see on CNN or the Discovery Channel. The vibrant, hip, trendy, contemporary Africa that is bursting with a need to show the world that we have the potential to claim the 21st century. Viva Africa!
Have a fabulous Christmas holiday. Best wishes for the New Year - may it be creative and prolific! - Ravi Naidoo